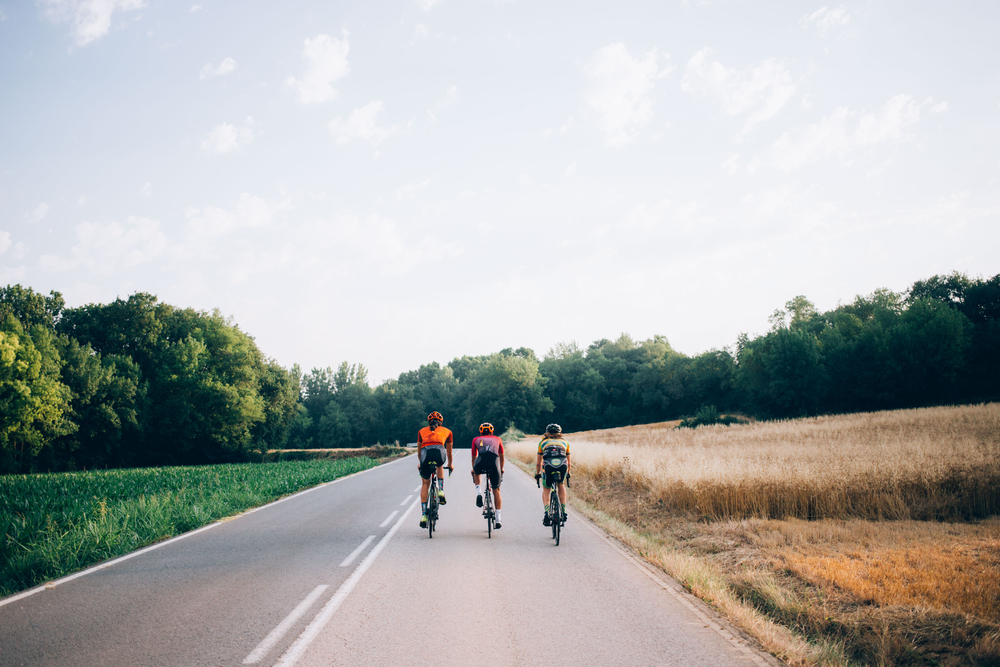 For the Cycling Experience of a Lifetime, Think Where, What, and How
There are some amazing cycle tours in Spain, but it's not always easy to decide which is best for you. This is especially true if you're cycling as a group. You may need to cater for a range of cycling abilities. Then there are the preferred cycling terrains of the people in your group. And you shouldn't forget about food and drink, too. Nor should you ignore what people like to do when they are not in the saddle.
What do we mean?
Well, let's take the terrain of cycling tours in Spain. You might prefer mountain climbs, while others prefer flatter roads through lush countryside. Do you like inland cycling, or coastal cycle tours?
Do you prefer the glitz and glam of city bars after a day in the saddle, or is your idea of relaxation a quiet evening tasting great Spanish wines and some seriously good tapas?
If you're organizing a cycle tour in Spain, it's not as easy as it sounds, is it? Unless, of course, you select where you plan to cycle so that it covers all options.
Catalonia – The Best Choice for the Best Cycle Tours in Spain
Catalonia has it all. It's known as the cycling capital of Europe, and for good reason. It's home to one of the world's oldest road cycle races – the Volta a Catalunya – and many of the world's best cyclists train here.
More than this, though, this region in the northeast of Spain really does have something for everyone. The mountains of the Pyrenees to the north. Flat rural plains in the centre. Sparkling coast to the east. You can explore the medieval city of Girona, dance the night away in Barcelona's eclectic clubs, or spend a day relaxing by the Mediterranean. And wherever you are, you will never be far from a fabulous meal.
The question is, what cycle tours should you ride here?
Cycle Tours for Mountain Maniacs
The best mountain climbs in Catalonia just happen to be among the best mountain climbs in Europe. Whether you want to test yourself on the Vallter 2000 in the snowy peaks of the Pyrenees, or experience the hill/city/hill ride from Montujic to Tibado via the streets of Barcelona, Catalonia is perfect for you mountain climb enthusiasts.
(Take a look at our Mountain Bike Tours in Catalonia.)
Cycle Tours for Beach Buffs
The sea breeze in your face. The smell of saltwater. The sunlight bouncing off clear blue water. A cycle tour is the perfect way to visit the best beaches in Catalonia. Along the Costa Brava, you'll find a bagful of coastal gems: wide-open beaches, secluded coves, and famous nudist beaches included. Whether you want a few hours of relaxed sunbathing, or an activity-filled afternoon, there's a sandy shore waiting for you here.
Cycle Tours for City Slickers
You're the city type, a person who loves the buzz of the city streets, fantastic shopping and dining experiences, and the way the city comes alive after dark. If this sounds like you, then Barcelona Bike Tours are for you.
You'll find that Catalonia's capital is bike friendly, and with our help you could create your own cycling adventure and discover this vibrant city at your pace.
Cycle Tours for Connoisseurs of Cuisine
When you think of Spain, what food springs to mind? That's right, tapas. A Spanish culinary tradition that will delight your tastebuds, and have you returning to your favourite tapas bar time and again.
In Catalonia, you'll be able to sample the best tapas from all of Spain's autonomous regions. From Chorizo al Vino, to Tortilla, Patatas Bravas, Croquetas, and Magras, you'll love the home-cooked morsels that are the taste of Spain – and don't forget to try all six of Barcelona's irresistible dishes.
Cycle Tours for Vineyard Veterans
Do you enjoy a glass or two of wine? On a cycle tour you can visit vineyards galore to discover the best wines in Spain.
Our Coastal Vineyard Cycle Tour is one of our most popular. You'll cycle 20km each way on this fully guided tour, visiting some of the best beaches on the outskirts of Barcelona and visiting a tremendous family-owned and managed winery for a 90-minute tour. It's wine tasting in Barcelona at its best.
The Best Cycle Tours in Spain? Create Your Own!
Whatever your desires, we can help you create your own cycle tour. It really will be the best in Spain because it will be designed for you. Catalonia has it all, and it is waiting for you.
All you need to do is to tell us about your ideas, and we'll get working to help you have the most exhilarating, exciting, and enjoyable cycle tour you can imagine.