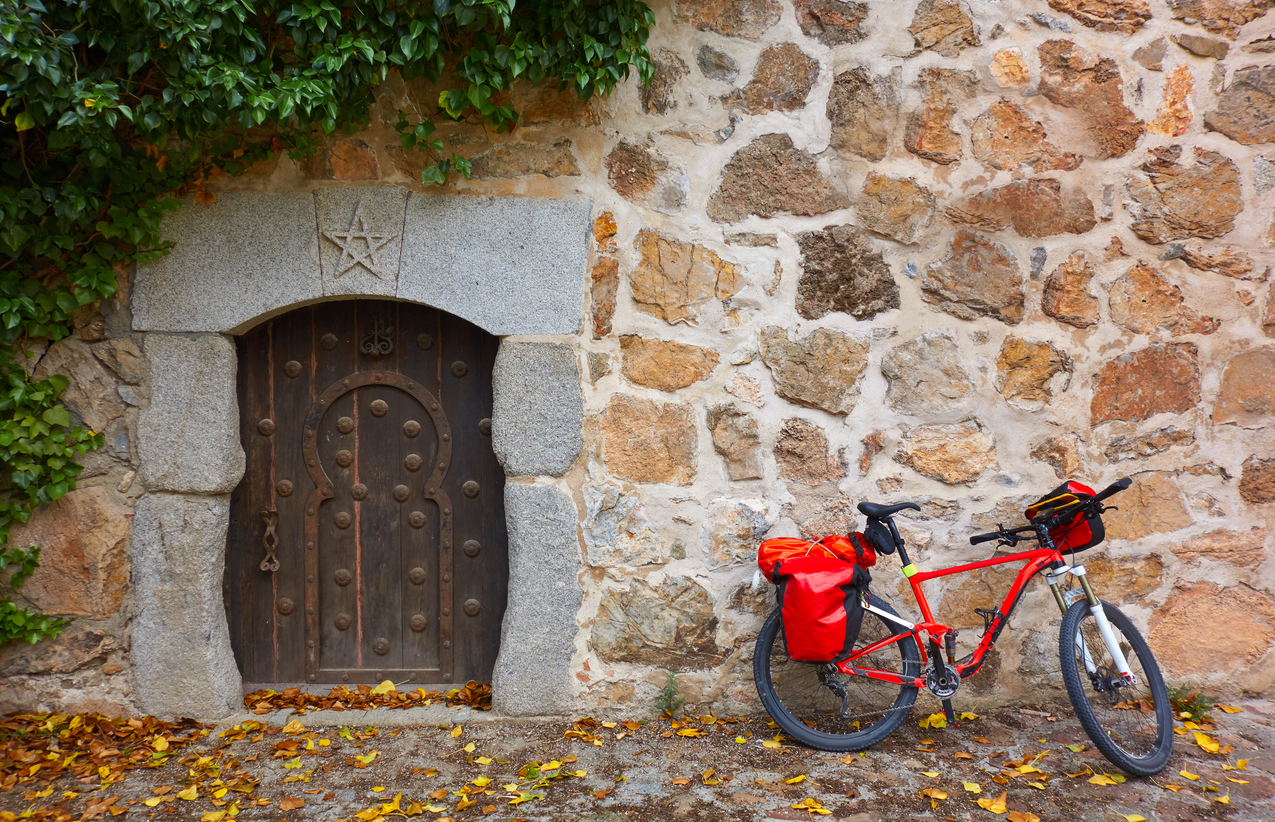 The Camino Catalan: The Perfect Choice of Route
Are you planning your next cycling holiday? Look no further than biking the Camino de Santiago. This is one of the most popular routes in Spain, attracting tens of thousands of walkers and cyclists each year.
How difficult is biking the Camino, and which route is the best for all levels of cyclists?
In this article, we explore the challenge of biking the Camino de Santiago, and uncover what we believe is the ideal route for all cyclists.
What Is the Camino de Santiago?
The Camino is a network of pilgrim routes that stretch across Europe and converge at the Cathedral of Santiago de Compostela in Galicia, Spain. Traditionally travelled on foot, it has become increasingly popular to experience the route by bike.
One of the most popular routes for cyclists is the Camino Frances. This runs from Saint-Jean-Pied-de-Port in France to Santiago de Compostela in Spain. However, with its varied terrain, stunning scenery, and easy accessibility, the Camino Catalan is an ideal choice for all levels of cyclists.
Factors That Affect the Difficulty of Biking the Camino de Santiago
Before setting off on your Camino adventure, you should consider all the factors that can affect the level of challenge you face. These include:
·      The terrain
The terrain can be challenging. You may be cycling along a route that includes mountainous areas, unpaved roads, steep inclines, and rapid descents.
However, the Camino Catalan is known for its gentle, rolling hills and easier terrain.
·      The weather
The weather might also play a significant role in the difficulty of your journey. The unpredictability of weather along some Camino routes can all affect your experience. You'll also need to consider hot summers, cold winters, rain, and wind.
The Camino Catalan benefits from a much more temperate and predictable weather pattern. Catalonia is known for its year-round Mediterranean climate, with plenty of sunshine and mild temperatures in winter and spring.
·      Distance
Different routes have varying lengths, daily distance expectations, and rest days. Some routes can take weeks.
The Camino Catalan is a shorter route, covering approximately 240km in six days. If you have only a limited window of opportunity to cycle the Camino, this is the route for you.
·      Fitness level
Cycling the Camino can be a tough physical challenge. To prepare, you'll need to incorporate endurance and strength training into your routines.
One of the beauties of the Camino Catalan is its accessibility for cyclists of all fitness levels. This makes it great for mixed groups and families, too.
·      Type of bike
You'll need to make sure that you use the right type of bike for the journey. The size, weight, and features of the bike will all impact your experience. For the Camino Catalan, a hybrid or touring bike is ideal.
Preparation Is Key to Success When You Cycle the Camino de Santiago
You'll need to prepare properly for your Camino tour. Training is essential. Here are two key tips to ensure that you're ready for the journey:
·      Training
Build up to the challenge by starting with shorter, more manageable rides and gradually increasing distance and difficulty. It's not all about bike work, though. Strength training will help to prepare your muscles for the challenging terrain, as well as reduce the risk of injury.
·      Packing
Don't travel heavy! Pack light, but ensure to include the essentials such as helmet, rain jacket, first aid kit, and bike repair kit. Travel light, only packing what you need and that can be carried on your bike (unless you are travelling with a guide and support vehicle).
Tips for Biking the Camino
Here are some tips for making the most of your Camino experience:
·      Choose the right route
Consider the length, terrain, and difficulty of each route. The Camino Catalan is a great option for those looking for a shorter, more manageable journey.
·      Pace yourself
Take breaks and pace yourself to avoid burnout. Enjoy the journey and take time to appreciate the scenery and local culture.
·      Plan rest and relaxation days
It's crucial to plan for rest days between days when you are in the saddle – especially if you are tackling challenging routes. On the Camino Catalan, you'll want those rest days not only to recharge but to also take in the local culture and terrific scenery. Take time to sample the local cuisine and explore historic sites.
·      Take breaks while cycling
While cycling, it's important to keep your body refuelled. Take regular breaks and don't forget your on-cycle snacks and drinks. Staying hydrated is critical to your cycling performance.
·      Pack light
Pack only what you need. A lighter load is easier to cycle with and will help you to enjoy the tour.
The Camino Catalan  ─ The Perfect Camino Route
There are many routes to complete the Camino de Santiago. The Camino Catalan is a standout route. The relatively easy terrain, mild climate, and shorter distance make the Camino Catalan ideal for all.
Take in the medieval architecture on the way. Enjoy visiting villages that have had an unchanged way of life for centuries. Breathe in the clean air and picturesque countryside that Spain has to offer.
Perfect.
Make the Camino Catalan Your Camino de Santiago Experience
Cycling the Camino de Santiago is a rewarding and unforgettable experience. However, the choice of route is crucial. Proper preparation and a well-chosen route can make it accessible to cyclists of all levels.
The Camino Catalan is an excellent choice for those looking for a shorter, more manageable journey. And it offers incredible scenery and opportunities to immerse yourself in the unique Catalan culture.
What are you waiting for? Contact Bicilona today, and we'll help you prepare for the adventure of a lifetime on the Camino de Santiago – Catalan style!