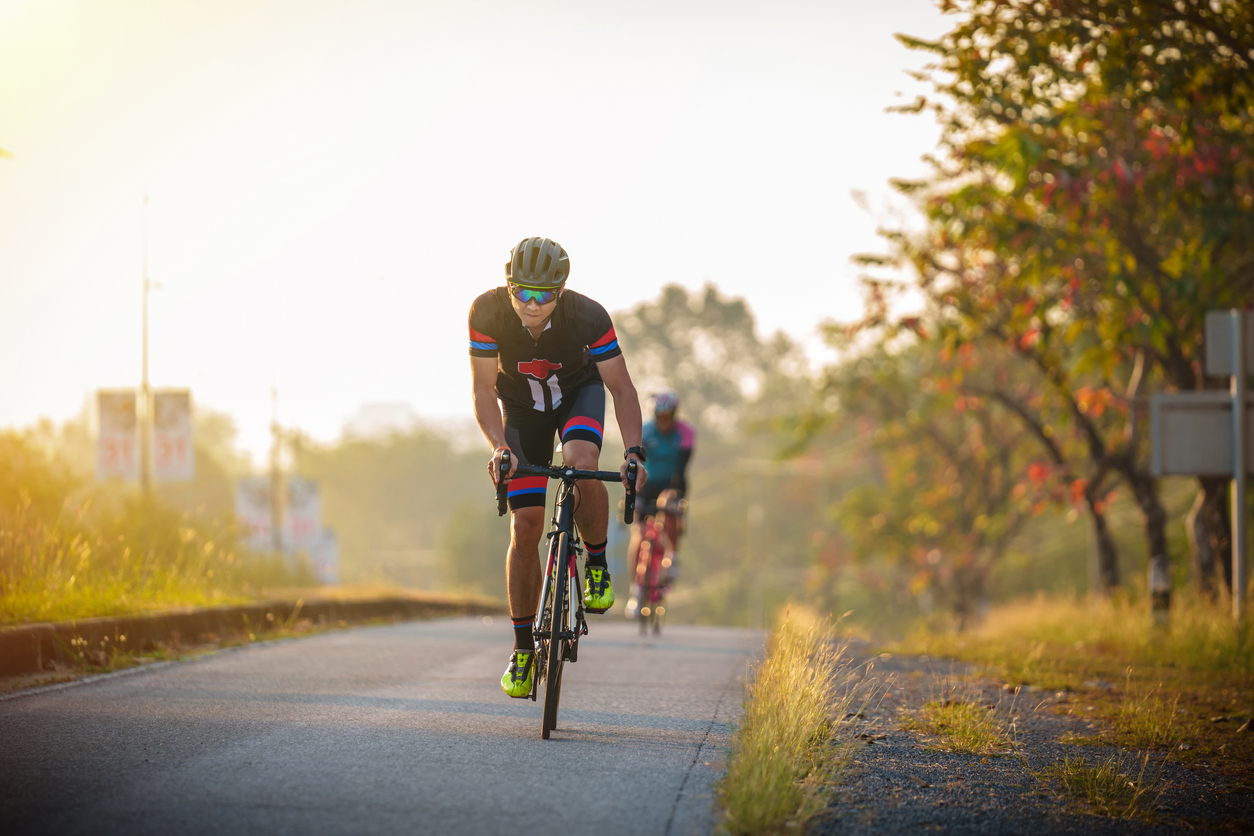 Another Way to Experience the Real Catalonia
You're on a break to Barcelona, and you're thinking about a countryside cycling tour. You've spent a couple of lively nights in the city. You've pounded the pavements, seen the city sights, and meandered through the museums. Time for something different. A cycling tour might be the perfect panacea to city fatigue.
But what type of countryside cycling tour will be best for you?
Why Cycling in Barcelona's Countryside Is a Great Addition to Your Holiday
Cycling has a lot of health benefits. It releases endorphins, stimulating your mind and improving your mental health. It burns calories, helping you to lose weight. And there is something about the wind in your hair that energises you. Plus, of course, there's that sense of achievement when you return to the city.
On top of this, you'll get to visit places to which you might otherwise not have ventured, try different foods and drink, and meet different people. It's not just a bike trip, it's a cultural adventure.
What to Expect on a Countryside Cycling Tour
A one-day countryside cycling tour is a wonderful way to explore the beauty of Catalonia's 'Campos':
It's an uncomplicated way to explore nature without having to deal with any traffic or noise
Cycling is a low-impact exercise that is easy on your joints and can be done at any age
You don't need much gear: just bike, helmet, water bottle, and sunscreen
It's an opportunity to experience authentic local culture and life
Countryside cycling tours are not only about riding your bike on some rural paths, but also about exploring the countryside and enjoying its beauty. You get to enjoy nature in its purest form, away from all the hustle and bustle of city life ─ a peaceful ride on your bike, admiring the beautiful scenery that surrounds you.
The Different Types of Tours Available Around Barcelona
While Barcelona is a beautiful city with many attractions, when visiting you shouldn't neglect the surrounding area. There are many cycle tours that you can take to explore the countryside of Barcelona.
A one-day cycling tour from Barcelona can take you to medieval Spanish villages, coastal towns, incredible vineyards, and more.
Here at Bicilona, we offer pre-arranged guided tours, or we can help you to design your own. They cater for all tastes and all abilities. Cycling in country roads, you'll be out of the city and into areas of natural beauty in no time.
Our countryside tours are among our most popular, and with good reason. Here's a taster of the cycling tours we offer that will get you into the countryside around Barcelona.
Wine Tasting in Barcelona
Catalonia is a region rich in history of wine making. It is home to many of Spain's finest wineries, and many of these are accessible by bike from Barcelona. You are only a cycle ride away from a fantastic wine tasting experience!
Our coastal vineyard tour takes you 20km out of Barcelona to a family-run winery famous for some of the best wines and cava in Catalonia. You'll follow a coastal path, with a short hill climb ahead of your arrival at the winery. When there, you will be treated to a 90-minute tour with an expert winery guide. Visit the wine cellars, walk around the grounds, and sample a selection of the finest wines and cavas. A not-to-be-missed tour.
A Taste of the Sea
Our Catalonia Coastal Tour is a one-way ride of around 50km, returning to the city by train. A guided tour, we'll take you south along the coastal route, with the beautiful blue Mediterranean to your left. You'll experience cliffside road cycling, with incredible views both inland and out to sea. We finish the cycling in Sitges, one of the most picturesque towns on the Catalonian coastline. Here we will have time to enjoy some refreshments before boarding the train for the return journey.
A Taste of the Countryside
Experience the very best of rural Catalonia on our Catalonia-by-Countryside Cycling Tour. Cycle along tree-lined country roads. Freewheel beside the River Besos. See unspoiled farmland, which has remained unchanged since the time of the Roman Empire. You may even bump into a Catalonian farmer, proud of their heritage and way of life here. Then there are the stunning mountains that surround you.
This 65km trip returns through the river valley and along the coast to the city. If you want something a little more strenuous, we also offer a countryside tour with a 7km medium-rated climb to get your heart and legs pumping.
Why You Should Consider Cycling Tours to the Countryside
Cycling tours are perfect for those who want to explore the countryside and see Catalonia from a unique perspective. They also provide an opportunity for people who don't have much biking experience to get out and explore on two wheels.
Next time you're in Barcelona, do something different. Enjoy the city to its fullest, and experience the delights of the Catalonian countryside by bike. You will be able to appreciate all its beauty while also getting some exercise at the same time.
Go on. Make your trip to Barcelona even more special. Contact Bicilona today to book your ideal one-day countryside cycle tour from Barcelona.