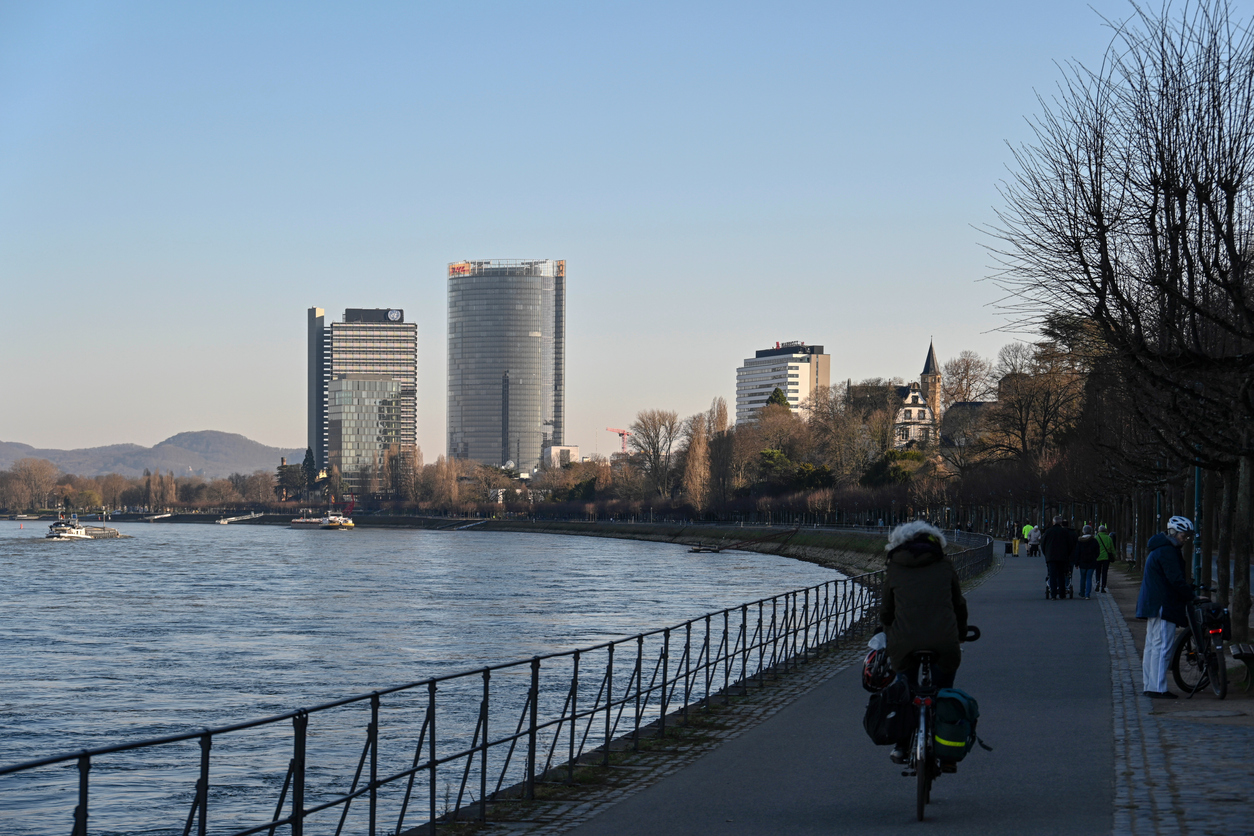 Tips to Create a Super Spanish Cycling Tour for Your Group
Road cycling holidays in Spain are perfect if you're tired of the same old routine and want to challenge yourself and explore unfamiliar places. The varied terrain, fantastic weather, and cycling culture in Spain make the country the ideal destination for both seasoned cyclists and beginners alike.
Let's start with the terrain. From the rolling hills of the Costa Blanca to the challenging mountain climbs of the Pyrenees, there's something for everyone.
And as for the weather? Many parts of Spain ─ like Catalonia, for example ─ benefit from year-round mild temperatures. You won't need to worry about extreme heat or cold.
Then there's the cycling culture. You'll find plenty of bike-friendly roads and paths, as well as local events and races to participate in if you wish. And with a large cycling population, other road users are generous to cyclists on the road.
But the best part of a road cycling holiday in Spain is the opportunity to do it with a group. Whether you're cycling with your family, fellow cycle club members, or as part of an organized group cycling tour, a group cycling holiday offers the chance to push each other's limits, explore new places, and make memories that will last a lifetime.
What are you waiting for? Read on to learn how to start planning your Spanish road cycling adventure today.
Spain – Locations with Huge Variety for Cycling Holidays
You've decided Spain is the place to go. Now it's time to choose a location. Spain offers many regions that are popular for road cycling.
For example, the Costa Blanca, in the south-eastern part of Spain, offers mild temperatures, stunning coastlines, and challenging mountain climbs. Mallorca is another popular destination, known for its flat terrain, beautiful beaches, and scenic countryside. And if you're up for a challenge, the Pyrenees, in north-eastern Spain, offer some of the most challenging climbs in the country. Andalusia, located in southern Spain, offers a mix of terrain, from challenging climbs to rolling hills, as well as historic cities and charming villages.
But if you're looking for the perfect group cycling destination, look no further than Catalonia. The Pyrenees lie to the north of the region. To the east you'll find beautiful beaches and idyllic coastal roads. Rolling hills and mountain climbs adorn central and western Catalonia. Picturesque towns and villages are sprinkled throughout. And, of course, the region includes the amazing cities of Barcelona and Girona.
Tips for Planning Your Spanish Cycling Holiday
So, Catalonia it is!
When planning your cycling holiday, you'll need to consider many things, including logistics, routes, and accommodation. With a little research, you'll create an unforgettable trip tailored to your group's preferences and abilities.
Here are some tips to help you get started:
·      Logistics
When planning your trip, you'll need to consider transportation, accommodation, and bike. You can rent a bike from a local shop or fly with your own bike. Remember, you're in a different country. It's also a good idea to find someone local with knowledge of cycling and the Catalonian routes to accompany your group in a van, transporting equipment and luggage, and providing expert on-the-ground guidance.
Accommodation options in Catalonia range from budget-friendly hotels and hostels to luxury resorts and villas.
·      Route Planning
Catalonia offers a wide range of routes, from scenic coastal rides to challenging mountain climbs. When planning your route, you should consider the abilities and preferences of your group. Will your group be able to tackle mountainous routes, or is it better suited to flatter coastal and rural roads? And don't forget that time out of the saddle is as important as time on your bikes – consider what it is that members of your group most like to do, and plan a route to include something for everyone.
·      Tour Operators
Planning your cycling holiday in Spain can be challenging. It takes a lot of time and energy to get it right. There is an alternative. Have all the leg work done for you! A specialist cycling tour operator, like Bicilona Tours, will offer tailored itineraries, support vehicles, and experienced guides who know the best routes and hidden gems in Catalonia.
Custom Trips vs. Pre-Organized Tours
We can help you plan a custom trip for your group cycling holiday, or you can join a pre-organized group tour:
A custom cycling holiday offers flexibility and personalization, but requires more planning and research
A pre-organized tour offers convenience and an already-planned itinerary, but may not be as personalized to your group's needs and interests
Tips for Group Cycling Holidays
You'll also need to consider the dynamics of cycling in a group. Effective communication, pacing, and safety are essential. And don't forget to make the trip enjoyable by planning group activities and rest days.
Here are some tips to ensure your group cycling holiday is a success:
·      Communication and Pacing
It's crucial to communicate well when you're cycling in a group. You'll need to make sure everyone is on the same page regarding the route, pace, and any stops along the way. Enroute, use hand signals and verbal communication to stay connected and make others aware of potential hazards. Think carefully about who to make the lead cyclist.
When it comes to pacing, be mindful of the different abilities and fitness levels in your group. Think about the type of terrain you are riding, what breaks may be needed, and which of your group may need the most support. Remember, it's not a race – it's a holiday. A time for everyone to enjoy and have fun together.
·      Safety
Safety on Spanish roads should be a top priority for any group cycling holiday. Safety starts with having the right gear. It includes following local road rules and road signs for cyclists. Remember to be courteous to other road users. A group safety briefing is essential before you set off.
·      Making the Trip Enjoyable
It's not all about the cycling! It's about bonding, enjoying each other's company, and having new experiences. Plan for group activities and meals. In Catalonia there is plenty to do. You can take the Tibidabo Challenge, ride the coastal roads, or take the opportunity for a fantastic wine tour. And don't forget rest days to allow everyone to relax and recover.
Plan Your Spanish Cycling Holiday in Catalonia the Easy Way
You're ready to start planning your road cycling holiday in Catalonia!
Remember, a cycling holiday in Spain is an excellent way to challenge yourself, explore new places, and make memories with your cycling companions.
Before you go, have a group meeting to discuss safety, local laws, and Catalonian customs. Make sure that you have left no page unturned:
Have you planned your route for all your group?
Do you have the right bikes?
Have you booked and checked all the accommodation?
What trips have you planned?
Have you given each group member a packing list?
Have you planned for emergencies?
Have you booked a tour guide and support vehicle?
One way to make planning your cycling holiday easier is by booking with a cycling tour operator. A tour operator can take care of all the logistics, from transportation and accommodation to bike rentals and route planning. They can also offer tailored itineraries and experienced guides who know the best routes and hidden gems of the region.
At Bicilona, we specialize in custom group cycling holidays in Catalonia. We'll take care of everything, and plan your road cycling holiday with all your group in mind. From transportation and accommodations to bike rentals and route planning, we have you covered. Plus, our experienced guides will be with you to make certain that everything goes smoothly and as planned.
Our aim is identical to yours – to provide you with a fun but challenging road cycling holiday that creates lasting memories for all.
Get in touch with us now to start planning your unforgettable group cycling holiday in Catalonia. We can't wait to show you all that this beautiful region has to offer on two wheels.