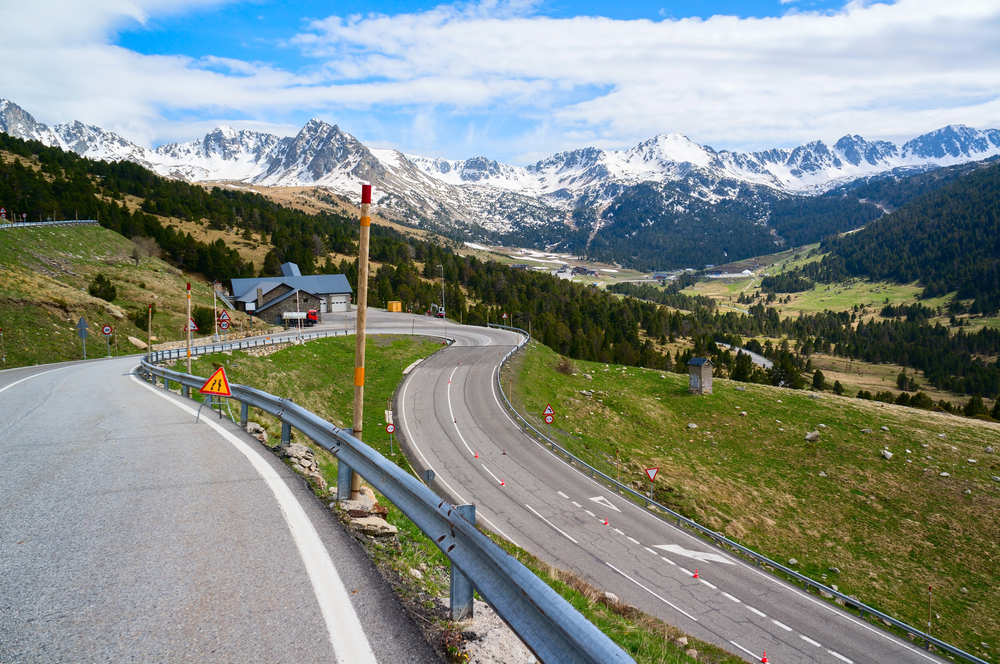 Tips to Make Pyrenees Cycling the Tour of a Lifetime
Cycling in the Pyrenees is an amazing experience. Is it difficult? It certainly includes some of the hardest mountain climbs in Europe, if not the world. But the Pyrenees is also a dream location for cyclists.
What makes cycling in the Pyrenees so exciting?
How can you make sure that the difficulty of your cycling tour in the Pyrenees matches your level of skill?
Read on to learn all you need.
Four Reasons You'll Want to Return to Cycle the Pyrenees Again
When we arrange cycle tours in the Pyrenees, we've found that the group often rebook — sometimes as soon as their tour is finished. There's good reason for this.
Cycling is extremely popular here, and you'll find everything you need for an unforgettable cycling tour is close by — and that is always a bonus. More than this, though, here are four things that our clients always speak about.
1.     The range of cycling
From beginner routes to climbs that are incorporated in famous road cycle races, the Pyrenees has a lot to offer for cyclists at all levels. Twisting climbs and descents that take you through typical villages will leave you breathless and exhilarated. Stop off for a break, and it won't be long before you strike up a conversation with some of the friendliest locals you'll encounter anywhere in the world.
2.     Stunning scenery
If the cycling doesn't make you breathless, the scenery certainly will. In Catalonia, pine forests, traditional villages, ravines and valleys, and snow-capped peaks contrast with the clear blue Mediterranean to the east.
3.     Tough climbs, but easy riding!
As you would expect when cycling in the mountains, you could encounter more than a few tough climbs. But, in general, the road surfaces in the Catalonian Pyrenees are tremendous — smooth, black asphalt that takes a lot of the strain out of cycling. Fewer bumps, dips, and potholes make for a smoother and more enjoyable experience, and a safer one, too.
A few of the roads can get busy, especially during summer and at weekends, but with forward planning you can avoid most of the traffic, or stick to quieter routes that are idyllic for cyclists of all ages.
4.     Great weather for cycling
We associate mountains with snow, but if you are touring the Pyrenees in spring, summer, and autumn, you'll find the weather is usually ideal for cycling. You won't encounter too many rainy days, and the temperate climate here means that most days are perfect cycling days.
7 Tips to Get the Most from Cycling in the Pyrenees
If you're planning on cycling in the Pyrenees, you'll want to make sure that you plan a route that is right for your level of cycling ability. Our specific Pyrenean cycling experience provides us with the knowledge to help you do just this.
These tips will help you have the best experience when cycling in the Pyrenees.
1.     Train for the climbs
Bump up your fitness in time to take on the challenge of the Pyrenees. Depending on the routes selected, some gradients could be double-digit.
2.     Pack for the cycling tour of a lifetime
You'll want to be prepared for any weather and any eventuality. Our cycling tour packing list will help you decide what you need to pack. If you are on a guided Bicilona tour, you'll benefit from a support vehicle that will haul your luggage for you, and carry all the spares you may need.
3.     Don't forget body fuel
Though there are plenty of cafes, shops, and bistros on all routes, you can never be certain they will be open when you need. So take plenty of food, snacks, and drinks with you. (Again, these are provided on our guided tours.)
4.     Know the route before you leave
After planning the route, take time to get acquainted with it. Know what to expect at each stage, where refuelling stops are, and any emergency exits if needed.
5.     Know the rules for cyclists
Be safe on the roads in the Pyrenees — know your cycling hand signals and the rules of the road. Navigating roundabouts can be especially tricky in Spain!
6.     Watch out for beasts on the road
Cows and sheep graze freely in much of the Pyrenees, and will often meander onto roads. You may also encounter wild boar in the mountains. None of these animals understand the Green Cross Code!
7.     Don't forget…
Item that you must not forget include:
Electrolyte tablets in case of cramp
Sun cream
Water
ID
Phone
Money
And lights, in case you cycle through a tunnel or do suffer bad weather (it's always best to be safe, rather than sorry).
If you're considering a cycling tour in the Pyrenees, you'll find Catalonia is the perfect destination. To learn more, discover our guided tours, or to discuss bespoke cycle tours in the Catalonian Pyrenees, contact Bicilona today.