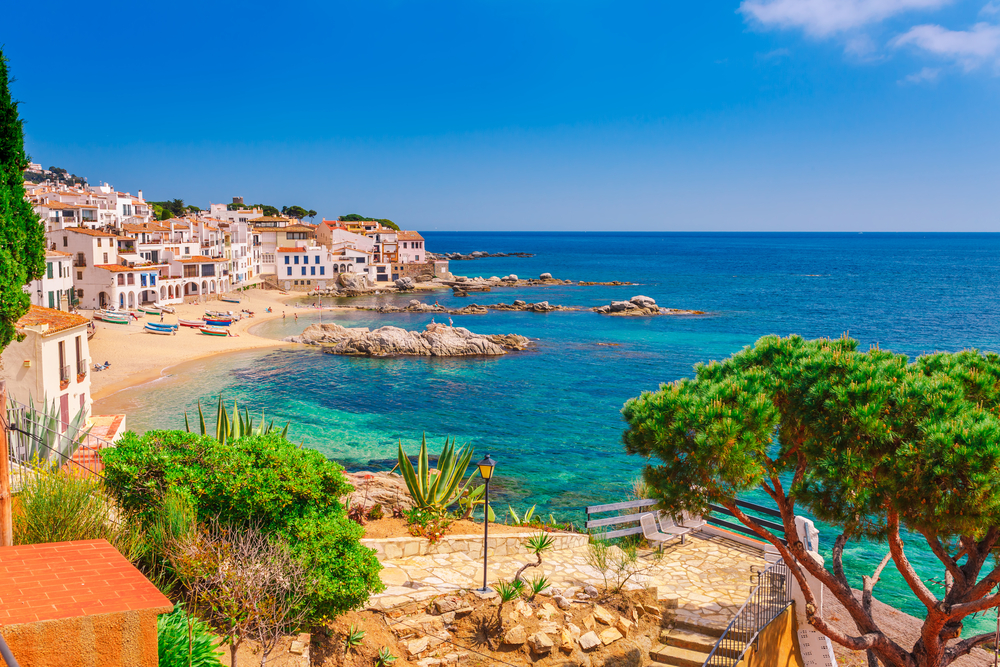 A Taste of Catalonia That Cyclists Never Forget
Pa Amb Tomaqùet. A Catalonian culinary staple. A simple dish, which has become part of Catalonia's rich heritage. You'll find it in every restaurant, cafe, and bar in Catalonia.
Should you try it? Or is it a strange Mediterranean food that is best ignored?
The Origins of Pa Amb Tomaqùet
Pa Amb Tomaqùet is hundreds of years old, when oil was combined with another ingredient to be rubbed on bread. Today, the second ingredient is tomato, and this has been the case since the 18th century. Back then, tomato was spread on stale bread to soften it before olive oil was drizzled on top.
How Is Pa Amb Tomaqùet Eaten?
Often, sandwiches in Catalonia will be prepared with Pa Amb Tomaqùet.
Sometimes, 'open' sandwiches will be presented on Pas Am Tomaqùet with other ingredients resting on them. Typically, these ingredients are anchovies or roasted vegetables.
When dining in a restaurant, you may be served Pa Amb Tomaqùet as a side dish.
When Should You Eat Pa Amb Tomaqùet?
In the rest of Spain, Pa Amb Tomaqùet is served as 'tostada con tomate y aciete', and eaten as a breakfast dish. But this is not so in Catalonia.
Though it is taken as a standalone breakfast dish, in Catalonia it is more common to have Pa Amb Tomaqùet as a side dish, whether to accompany the main dish at lunch or with an evening meal.
It's also perfect to accompany a plate of cheese or cold cuts, or to eat with tortilla. And, as we've said, it is often used in sandwiches.
Taste Catalonia at Home in the UK
Once you have sampled Pa Amb Tomaqùet, you'll want to enjoy it again. And again. It's amazingly easy to make, and ideal to bring back memories of cycling in Catalonia upon your return home.
Here are the steps to create Pa Amb Tomaqùet in your own kitchen.
1.     Select your bread
While it's possible to prepare Pa Amb Tomaqùet using almost any bread, the Catalans use 'pa de pagès', a rustic sourdough loaf. If you can't find this, or don't like sourdough, then next best is a traditional farmhouse loaf.
2.     Slice and toast the bread
Slice the bread to your liking, but never too thin. Medium to doorstep is best!
Once sliced, toast the bread until golden.
3.     Salt the bread
Sprinkle the toast with salt, and always before the tomato. This not only adds to the flavour, but combines with the tomato to break it down and spread more easily.
4.     Rub in the tomato
Use either tomatoes on the vine or hanging tomatoes.
Slice the tomato in two, and rub the juicy side on the bread, until all you have left is the skin. The bread will now be moist.
5.     Add olive oil
Now, pour on a little extra virgin olive oil. Choose an olive oil to your taste, and according to the main dish you will be eating. Olive oils differ tremendously, and, like wine, each provides the perfect accompaniment to different main dishes.
6.     Enjoy Your Pa Amb Tomaqùet!
This step needs absolutely no explanation!
Pa Amb Tomaqùet — Perfect for Cyclists
If you're cycling in Catalonia, you'll want to make sure your body is energized for the day on the road. Pa Amb Tomaqùet is ideal for this. It's not too much sitting on your stomach, and the combination of salt, tomato, oil, and bread provides a good energy boost at the start of a day.
And when you get off the saddle, it's a great accompaniment to eat with your dinner and help ensure your body is receiving the right nutrients.
Oh, and, of course, it's delicious.
Are you planning a cycling tour in Catalonia? We help our clients enjoy the culture and cuisine like a local to get the most out of their cycling tour. To benefit from our experience and local knowledge, contact Bicilona today.