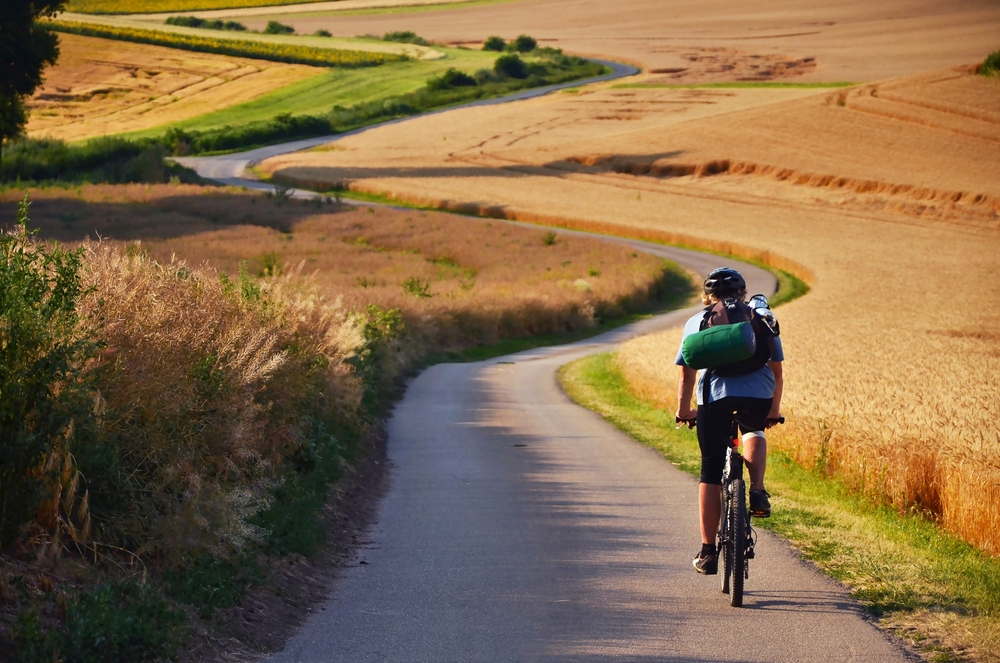 [vc_row][vc_column][vc_column_text]
Maybe you've recently landed in Barcelona for your cycling holiday with a bike bag full of goodies. Or perhaps you're staying here a while and finally you got your hands on a new shiny bicycle. Either way, you've got your foot on the pedal, you're thinking "Let's get cycling!" and you're looking around rather excited. You notice…a bike path painted…red?, a small traffic light flashing…a green bike shape?, a cyclists whistling away riding…on the pavement?! Are there any rules around here?
Yes. Mostly- be nice, use the infrastructure and be visible.
Be nice
The City Council of Barcelona know very well that bike riders sometimes may try to be clever and ignore the traffic lights. So on their website they used a smart metaphor: the bicycle is just another vehicle. If you think of your bike like that, you will never weave in and out of terrified pedestrians or ignore the red light, because which car driver would ever do such a thing?! When cycling in Barcelona, remember that pedestrians always have priority- especially on pavements! You may ride your bike on the pavement but only if it's 5m wide and there is 3m free space. However, if you can avoid it, you should.
Use the infrastructure
Whenever possible, ride on bike paths. With their length doubled since 2013, cyclists are able to move around over 300km of designated roads around Barcelona. And those ones painted red you might have seen? Marked out for your personal safety- so drivers would know you have priority, even if their turning right or left would mean crossing your path. Drivers also have to let you ride in front of them on the road, but you should stick to the outermost right lane. Another thing just for your safety? Bicycle traffic lights. Installed meticulously in well researched conflict areas, they will guide you cycling in between other traffic. Clearly, the City Council of Barcelona have made an effort to keep you riding safely. And so should you – it's the law.
Be visible
It is required by law in Barcelona to have one front light and one back light on your bicycle. Be visible cycling – especially after dark. The City Council even recommend extra reflective elements on your clothing. It's not all about what you see though – you need to have a bell, too. Don't overdo it with the ringing though- it's not only tremendously annoying, but also unlawful- you may only use the bell when genuinely trying to avoid an accident. Also, speaking of distracting noise- do not ride your bike with headphones in even if you're on a cycling holiday. We suggest it's better to stick to your original idea – just continue looking around rather excited- and soak up the vibrations of the city. If you fancy listening to anything whilst riding, let it be a knowledgeable local guide so you get both the sport and the stories. Do it your way though.
[vc_column_text].[/vc_column_text][vc_empty_space height="17″][/vc_column][/vc_row]