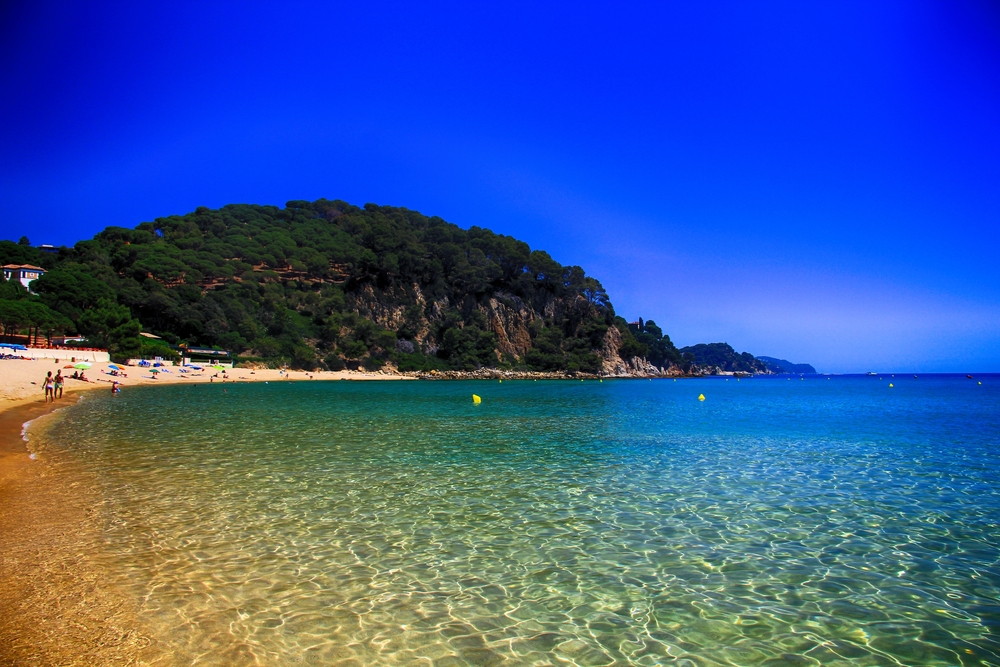 Secrets to Finding the Best Beaches Near Barcelona and Girona
The best beaches on the Costa Brava are some of the most popular and beautiful in Europe, making it one of the world's most popular beach destinations. It is on the Spanish Mediterranean coast, and it has beautiful sand, blue water, and a perfect climate all year round. However, some beaches are better for families while others can be enjoyed by couples and singles.
In this article, we discuss how to find the best beaches on the Costa Brava, and give you a few beach destinations to explore.
Best Beaches in Catalonia: Selecting the Best Location Based on Interests and Conveniences
The secret to finding the best beaches on the Costa Brava is to be open-minded and adventurous. The beaches are spread out throughout the region, so a little patience and local knowledge is required to find your ideal beach. When you have found what you are looking for, it makes a great day trip from Barcelona.
Here are a few key tips that you should follow to find the best beach on the Costa Brava:
Do your research and think about what kind of activities you plan to do on your beach, like surfing, swimming, or sunbathing.
Consider what time of day you will be spending at the beach, as some beaches are better during certain times than others.
Consider how far you are prepared to travel to a beach from your destination city. Think about how you will get there. (If you are on a cycling holiday in Barcelona, you'll find that there are many fantastic beaches within easy reach.)
The Best Beaches on the Costa Brava: Where Should You Go?
Here is our selection of five of the best beaches in the Costa Brava. As you see, there is something for everyone here.
Platja de Lloret beach is a Spanish beach located in the municipality of Lloret de Mar.
The town is characterized by its turquoise waters and large beaches, as well as its great variety of seafood restaurants, bars, and hotels with leisure facilities.
The beaches of Lloret de Mar are beautiful and have been popular among tourists for decades. Platja de Lloret beach offers plenty of recreational activities for visitors. You'll also benefit from cafes and restaurants on site as well as plenty of shops selling souvenirs and clothing from all over Catalonia.
Cala Sant Francesc is a secluded, beautiful beach in the North, to the east of Blanes, near Girona. It's an excellent beach destination, and it has all that you might need: plenty of space for walking, bike paths, and proximity to restaurants and bars. It also has the most amazing view of the Mediterranean Sea.
Perfect to relax and spend time with your friends in the summertime as well as enjoy the scenery and fresh air. Not to mention, it's less crowded than many other nearby beaches.
Begur's claim to fame is as a fishing and leisure destination. It is surrounded by the Bay of Begur, which offers deep water for boat fishing, as well as an extensive area of sand that gives way to the rocky outcrops of the Costa Brava.
The Playa de Aiguablava is commonly known as Begur Beach. It is one of eight coves in the area. This beach has been visited by many artists due to its surreal landscape and unique characteristics. The artworks are mostly created by the local artists, but some pieces have been taken by international artists such as Salvador Dalí.
Playa de Aiguablava has a lot to offer for all types of visitors – from families with children who want to enjoy their summer holiday at the beach, to individuals who enjoy art and history.
Mar Bella is a popular nudist beach close to Barcelona. Mar Bella was designed with the needs of naturists in mind, meaning it's not just open to those who are naturally nude but also those who want to be nude while swimming and sunbathing on the beach. This means that you can find people wearing just swimsuits or children playing outside wearing nothing more than their underwear.
As well as being a popular destination for tourists, Mar Bella is also the venue for numerous events and festivals throughout the year.
Barceloneta Beach is located on the easternmost tip of Barcelona. It is widely known for its long, stony strip, which stretches out into the sea for about 200 meters (about 656 feet).
The beach benefits from calm and clean blue water, with sand that's warm to walk on and gives you a sense of being in an oasis in the urban world.
Barceloneta Beach and Barcelona offer many things to do, see, and experience while holidaying in Spain. We recommend that you spend your first day exploring the city for some fun activities before heading out to the beach.
How to Visit the Best Beaches Near Barcelona and Girona
Barcelona and Girona are great places to stay for beach lovers. There is ample public transport, or you might hire a car for a day. However, one of the best ways to visit the beach is by bike.
You'll find that road users are bike friendly, and a bike gives you greater opportunity to explore, moving from beach to beach and discovering a few hidden gems along the way.
For the best bike tours in Barcelona, and a holiday that combines everything you like to do when you're relaxing, contact Bicilona today.