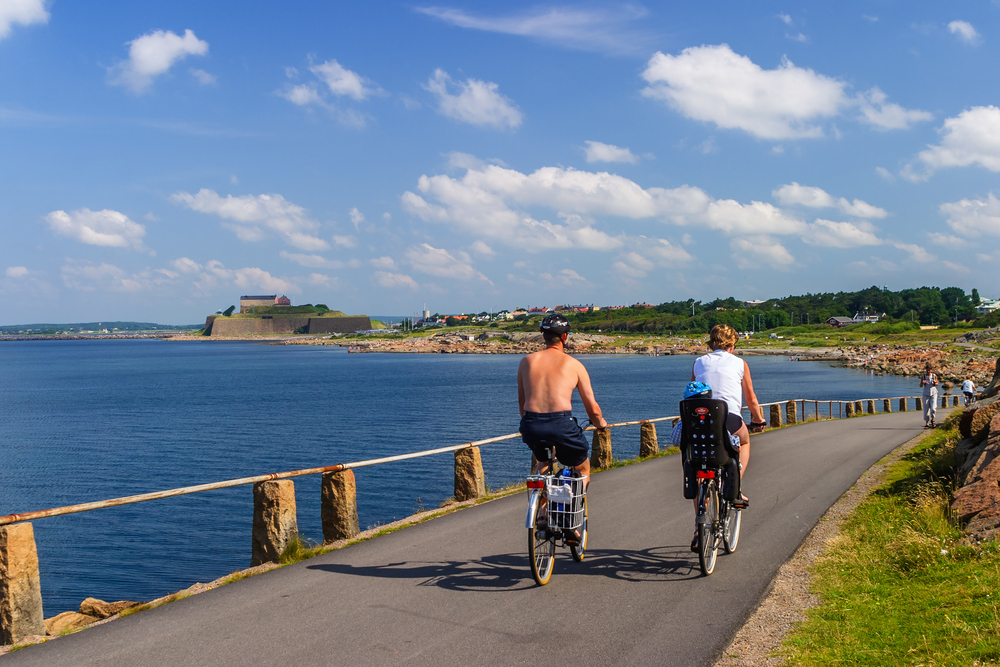 It's Time to Get Moving
A cycling holiday is a holiday on a bicycle, with the purpose of biking for recreation. Many cycle tourists, including those who take part in the sport of cycle touring, bike for pleasure. Cycling holidays are a great way for you to enjoy yourself, irrespective of your cycling ability.
Whether you're interested in long-distance mountain biking, city cycling, or want to experience something a little different, cycling holidays are perfect for getting out and exploring the world.
Why Does Cycling Make for a Great Holiday?
When you go on a cycling holiday, it isn't all about the cycling. While being on two wheels is a great way to be in the open air and keep fit, it is also a great way to explore. You can ride all day, or stop in villages and towns for short breaks. You can visit castles and nature parks, spend a day on the beach, and an evening in the city lights. You get to taste different foods, meet new people, and experience new cultures.
Cycling holidays can be tailored to suit a person's needs. For example, those going on a cycling holiday for their first time may choose an easy route with well-marked paths. Others might prefer something more challenging and adventurous, such as mountain biking.
The best thing about cycling holidays is that they are accessible in most parts of the world because of their cost-effectiveness, which makes them perfect for travelers on a budget or anyone just looking for a low-impact holiday in the sun.
A Refreshing Activity That the Whole Family Can Enjoy
Like other outdoor activities, cycling is a good way of getting your adrenaline pumping. From seeing beautiful landscapes to exploring new places, cycling is a refreshing and healthy activity that can be enjoyed in many ways.
For many people, the most important part of a holiday is the well-deserved time you have with your family. Cycling allows you to spend quality time with all those who are closest to you – not just your spouse or partner, but your children, too.
What to Consider When Choosing a Cycling Destination
Okay, so you're warming to the idea of a cycling holiday. One of the most important choices you must make is where to go.
When it comes to choosing a destination, we should consider the length of the trip, the climate, and the level of difficulty. The more difficult it is to cycle in a place, the more expensive it will be. Here are our tips to help you choose the perfect cycling holiday destination.
Type of terrain
Having a good understanding of what specific type of terrain is best for your style and experience level can make it easier for you to choose the right destination. It's important that you choose terrain that does not make cycling too difficult for you and your group. You should consider whether to select flat, even surfaces, or graded climbs and descents – or a combination of both.
Weather and seasons
We love cycling, but even we must admit that spending days in the saddle in endless rain or freezing cold is not our idea of fun. And your holiday should be fun. So, think about what time of year you will be going on your cycling holiday and the weather that is best to cycle in – never too hot or too cold, and try for a destination that doesn't suffer from high rainfall (the weather is one reason why Catalonia is a perfect destination for cycling tours).
Safety and comfort level
Your safety and comfort are paramount. If you are used to cycling and spending time in foreign countries, then a self-designed tour will give you extra freedom to roam and explore. On the other hand, guided cycle tours ensure you have someone with local knowledge with you and a support team to handle any unexpected events.
What you like to do
This is, perhaps, the most important consideration. You won't spend all your time in the saddle. A holiday is your time to unwind, relax doing what you love to do, with the people you love to do it with. So, make a list of the things you would like to do on holiday, in order of preference. Here are a few ideas:
Enjoying the local cuisine and drink
Spending time on the beach, topping up your tan
Visiting museums
Exploring ancient castles and ruins
A day at a theme park
White water rafting
Shopping
Chilling out with the locals
Catalonia offers all the above, and much, much, much more. From cycling in the Pyrenees, to exploring the medieval city of Girona, to the eclectic city of Barcelona, and some of Europe's best beaches, you couldn't visit a better region to satisfy your holiday wish list.
Take Advantage of Cycling Holidays in Catalonia
Cycling holidays in Catalonia are an ideal way for exploring all the region has to offer. They are an easy way to experience Catalonia's rich culture and history. It's an amazing destination for cyclists of all abilities, and you'll find something for every member of your family or holiday party.
From breath-taking climbs to relaxed rural cycle routes, from the city lights to lazy days on the beach, Catalonia is the perfect destination – and you'll find that even in winter cyclists here benefit from a fantastic climate.
Want to learn more? Explore our website for more ideas and cycling holiday tips, and don't hesitate to get in touch with any questions you may have.