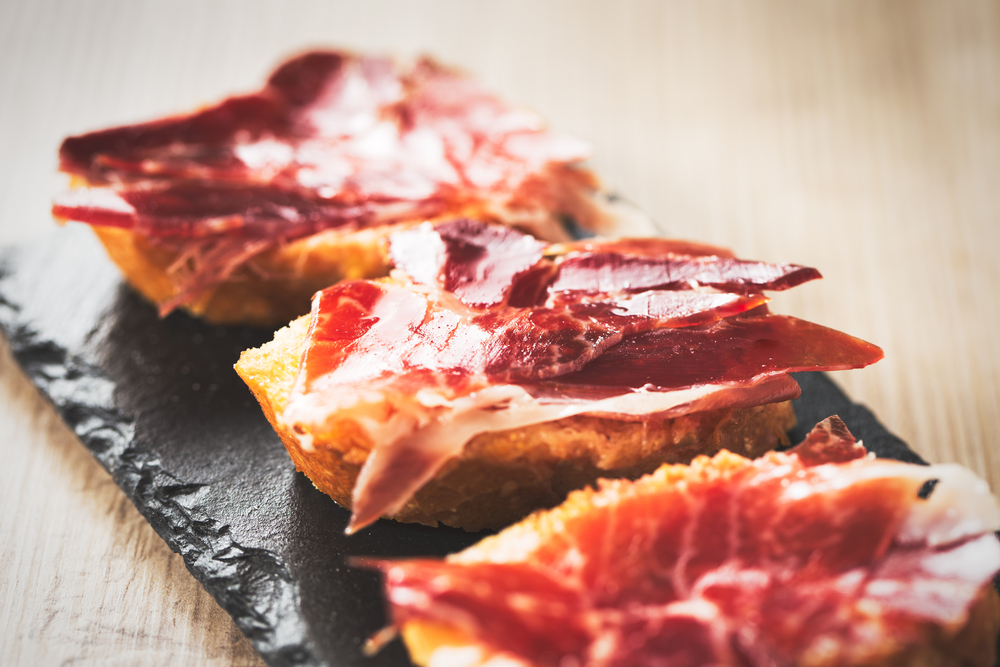 The Perfect Way to Taste Spanish Life
One of the most pleasurable experiences in Spain is eating, and tapas is the way to go!
Tapas are a common delicacy at Spanish bars and restaurants. You'll find an endless variety of tapas when you visit. Traditionally, you used to be given a tapa with every drink you ordered, though this practice is now only prevalent in a few regions.
Nonetheless, to 'tapear' is a tradition that remains alive. So, head to a bar, grab a glass of delicious Spanish wine, and enjoy tapas as you relax in the sun. Let's look at some of the best tapas in Spain.
What Are Tapas?
The word tapa means 'lid'. It is thought that the tradition of serving tapas originated when bartenders would cover a glass or bottle with a piece of bread with a slice of ham or cheese to stop flies getting in.
As time passed, this tradition became a popular bar snack.
10 of the Most Popular Tapas in Spain
Each region in Spain is known for different tapas, defined by the food that is grown or produced locally. However, today, most bars in Spain will serve tapas from across the country, though, of course, they are fiercely loyal about their own regional food.
In many bars, you may be offered a free snack of Jamon Iberico (Iberian ham), which is cured for 12 months and longer and has an incredibly rich taste and smooth texture. Manchego cheese is another popular offering.
But tapas are far more than ham and cheese. Here are 10 of the most popular tapas dishes that you will find in Spain.
Tortilla
Tortilla is a traditional Spanish omelette filled with potatoes. Other ingredients may include onions and chorizo. It's a thick wedge of deliciousness, easy as finger food, and tasty served warm or cold.
Chorizo al Vino
Sliced chorizo, mixed with a little garlic and paprika, and cooked in Spanish red wine. This dish is a smoky, savoury delight.
Gambas al Ajillo
This is a spicy prawn dish. Served in a sizzling sauce prepared with chilli pepper, black pepper, and garlic. Enjoy with a little 'pan' (bread) to soak up the tasty sauce after you have devoured the prawns.
Pimientos de Padron Tapas
Spain may be a meat lover's paradise, but there is plenty for vegetarians, too. Such as the very traditional Pimientos de Padron!
This is a traditional dish of the Galicia region. The green peppers are fried in olive oil and seasoned with sea salt. A simple dish, and one of the most popular across the whole of Spain.
Patatas Bravas
In the world of tapas, patatas bravas are the equivalent to French fries.
Cubed potatoes are fried in olive oil until they are crispy on the outside and fluffy on the inside, and then accompanied by a spicy tomato-based sauce (though you may also be offered a creamy garlic sauce instead).
Pimientos Piquillos Relleno de Bacalao
Another dish made with peppers. This time small, red piquillos, which are filled with minced cod. The peppers are roasted and the cod and vegetable filling remains tender. This is a hot dish, often served with a sauce of the region. Once more, a little pan is a must to soak up the sauce.
Boquerones en Vinagre
Another fish dish, boquerones en vinegre is marinated anchovies, with a little garlic to boost the taste sensation. Fantastic with olives.
Croquetas
Perhaps the most versatile of all Tapas, a croqueta can be filled with any ingredient – meats, cheeses, fish, and vegetables.
You'll love the crispy fried shell and the creamy filling.
Magras
This is a tapa from the Murcian region, though you'll find it served in many bars and restaurants across Spain.
Essentially, this is a stew-type dish. It's made with lean pork and crushed tomatoes. Eaten either hot or cold, it should always be accompanied by a piece of pan.
Ensalada Rusa
Russian salad? As a tapa? Absolutely! This salad of egg, potato, carrots, and mayonnaise may also include prawns and pineapple (ask before ordering). It's a fantastic side tapa to include with an order of all the above tapas!
Final Tips for Tapas
While each region has its own tradition al tapas, you'll find that many bars and restaurants in Catalonia will serve dishes from other regions. However, you won't find that all dishes are served in every establishment. You'll also find tapas in different bars are never quite the same – this is home-cooked food, not mass-produced bites for fast-food chains.
Next time you have a night out in Barcelona or Girona, forget the set meal. Visit a tapas bar, and taste the real Spain.
When you book a cycle tour with Bicilona, our guides will be happy to help you find the best tapas bars and explain what foods you could order. Seriously – if you haven't 'tapeared', you haven't yet lived!
For more information about our exclusive cycle tours in Catalonia, contact Bicilona today.