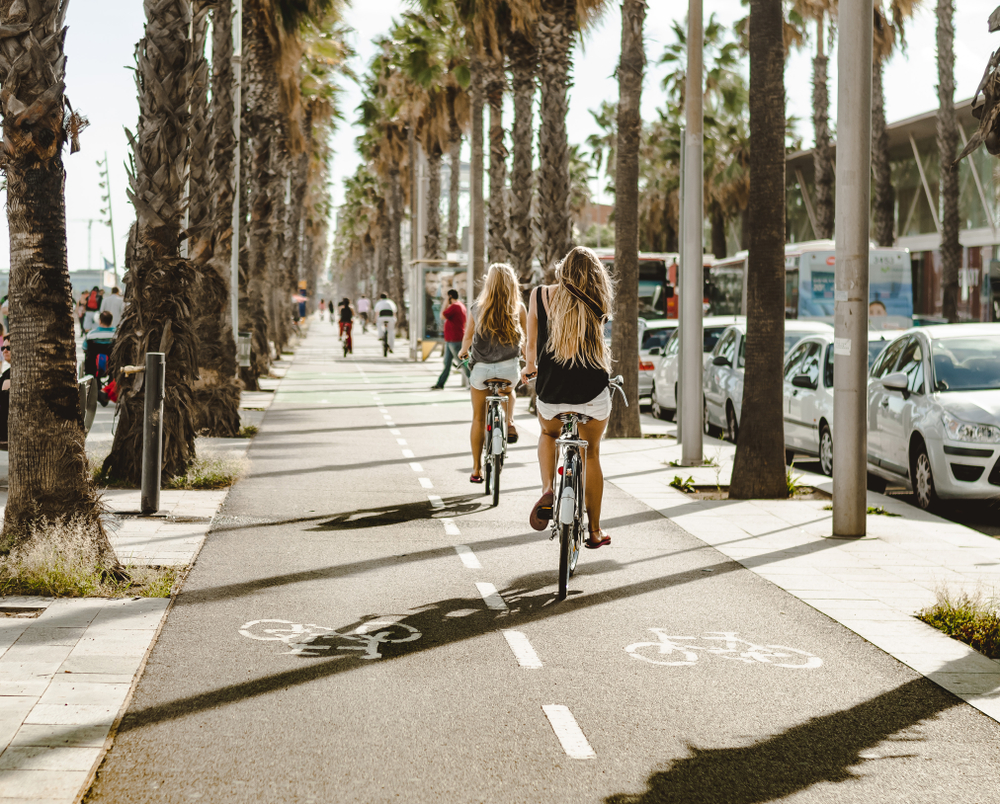 Get the Most Out of Your Trip
You keep hearing about Catalonia Bike Tours and are ready to plan a trip. It's a truly spectacular place to cycle, with an abundance of enjoyment for all ages and abilities.
Catalonians love their cycling and take great pride in declaring to all road users that roads are also for bikes. Experienced tourers know that a lack of preparation can ruin what should be a great adventure.
Want to make sure your bike tour is as smooth as a Catalonian road surface? Here are your essential tips.
Prepare Your List of Things to See and Do in Catalonia
Do your research before you go and make a wish list. What type of riding will suit you, and what do you want to experience while you are here?
Are you looking to embrace spectacular views and mountainous climbs every day? Or more of a cultured ride taking in some of the hidden gems, off the tourist trail? Perhaps you are a nature lover and want to get lost in the wildlife or volcanic geology of the national parks.
Once the day's cycling is over, what then – food, wine, entertainment? Take some inspiration from our blogs on things to do in Barcelona after a day cycling and 6 reasons to take a guided Girona cycling tour.
The list of things to do in both cities is endless. Perhaps the real question is, will your trip be long enough? Here's how to maximise your time in Catalonia.
Pack the Essentials
There are plenty of essentials you will need for your trip to make sure it runs without a hitch. Start making a list and include items like:
Clothes
Electricals
Travel documents
Payment options
Sun cream
Health insurance
You don't want to be using your holiday trying to find or source anything you have forgotten. As we have been organising cycle tours here for several years, we have compiled a more detailed essential packing guide especially for you.
Don't Forget Your Insurance
As J. F. Kennedy said, "Nothing compares to the simple pleasure of riding a bike" – and we couldn't agree more, but… occasionally things do go wrong!
Insurance is a must for your trip. The type of cover and for how much will depend on your individual circumstances, but consider:
●      Medical/Health Insurance
Whilst an EHIC card will provide emergency treatment, it will not cover you for any ongoing treatment or pre-existing conditions.
●      Bike Insurance
If you are bringing your own bike you will need a specialist insurance policy to insure it against damage or loss in transit and during your stay.
●      Personal Items
Again, consider what insurance you might have for your phone, glasses, tablets etc. whilst travelling.
●      Travel Insurance
This usually covers you for cancellation, delays, lost luggage etc. and it's best to buy this as soon as you book your trip.
It can seem a bit complicated, so swot up on our advice in our article, 'Cycling insurance essentials for bike tours in Spain'.
To Get Lost or Not to Get Lost
Maps – how do you use yours? Whether you prefer a traditional paper map or want to use your phone as a navigation device, it is a good idea to make sure you have the information you need.
Sites like Bikemap and EuroVelo offer loads of routes for you to download or print off. Spend some time looking at the routes for length, difficulty, and sights to see before making up your mind.
Do any printing or downloading before you leave the UK. Then you won't need to worry about it when you arrive.
Get Your Paperwork in Order
Always check the Government Website for advice before travelling to make sure you are fully briefed on the current entry requirements. Especially now as, since Brexit and because of coronavirus, travel advice can change quickly.
At the time of writing this, your passport will need to have at least six months left on it to enter Spain. You will also need to familiarise yourself with any COVID test entry requirements.
Check to see what is required in terms of your driving license, and whether you need a Spanish driving permit for your trip.
Is your EHIC card still in date as mentioned above for emergency medical treatment?
Do you need a visa for your trip? This is unlikely if you're travelling for less than 90 days, but worth checking.
Plan Catalonia Bike Tours Effortlessly
Catalonia Bike Tours are some of the best in Spain. We want to make sure you enjoy yours to the absolute max. We can't help but rhapsodize about them.
Planning a tour yourself is a nice idea, but before you blow a tyre on the finer detail, why not let us help? As guided tour providers we have stacks of experience, great local knowledge, and are completely geared up to make your wish list come true.
Why not let us create you a magical tour but without the mystery?
Contact Bicilona now with your wish list.