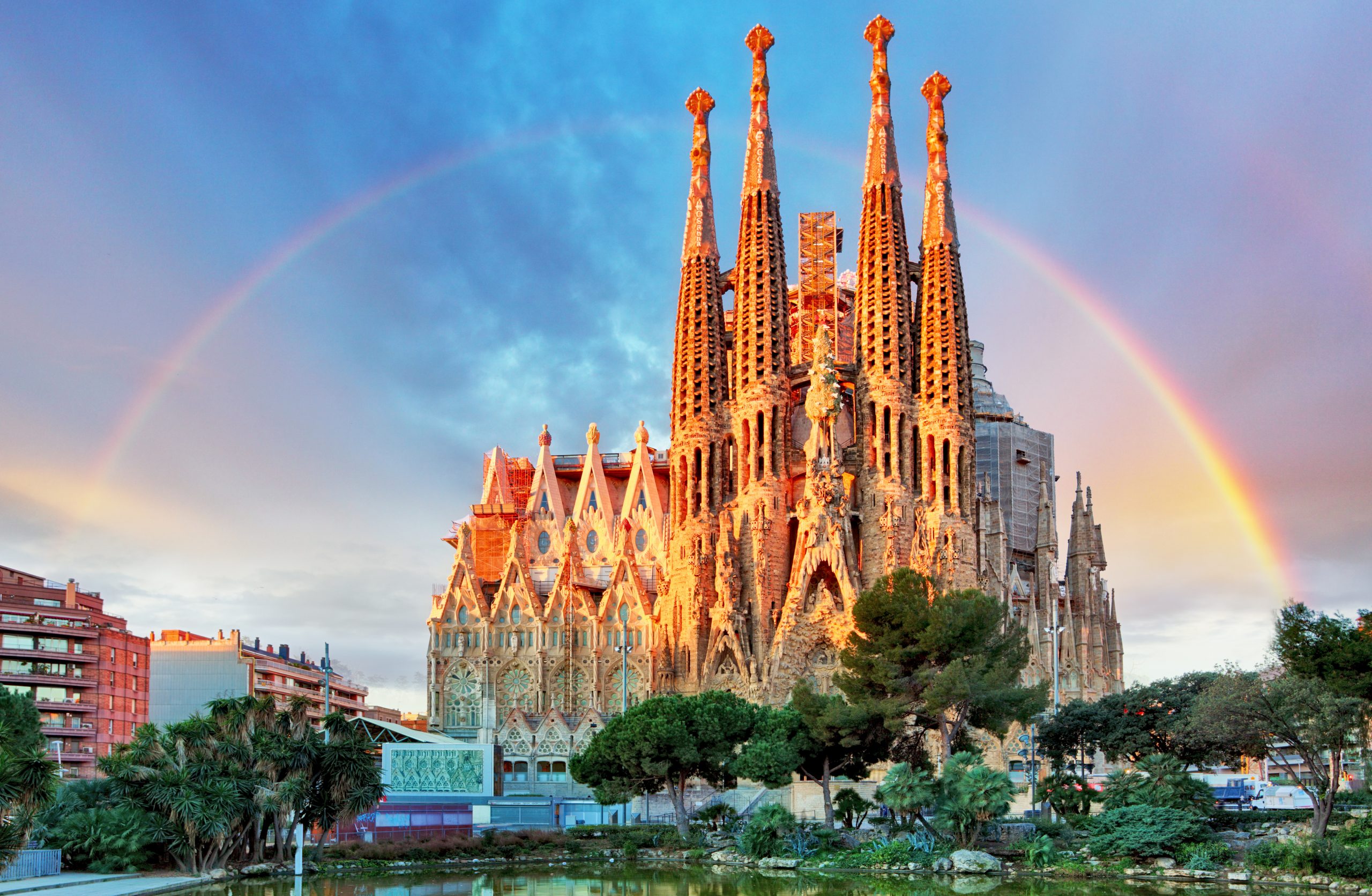 The Must-Experience City for All Cyclists
Ever wondered about the things to do in Barcelona after a day's cycling? Our Winter Cycling Holiday in Barcelona is one of our most popular. You get a fantastic four days of cycling, with your evening free. Based in the centre of the city, you'll be spoilt for choice of what to do with your late afternoon and evenings.
Barcelona – A City for All
Barcelona is one of the most visited cities in the world. It's not hard to understand why. There is something for everyone here – from mountains to coast, to culinary delights to cultural extravagance.
This is Gaudi's city. It's fantastic, full of flavour, and vibrant. You'll get great coffee here, superb meals, a nightlife that is out of this world, and shopping to die for. It's safe (though you should be wary of pick pockets), and most people speak English.
Getting Around Barcelona
There are many ways to get around Barcelona in the evening, assuming you've done enough cycling for the day when we return to your hotel. The most popular are:
– The hop-on/hop-off bus, which has three routes to transport you between the beach and the visitor attractions in the heart of the city. You can buy a Barcelona Card which gives you bus transport for two or more days and gives discounts to many of the city's great museums and attractions.
– There is a metro which offers speedy services between city destinations, with services every three to four minutes.
– You could hire a scooter, with hire charge starting at around €20 for two hours.
– Taxis are plentiful.
You Must See This!
There is so much to see and do in Barcelona that the list of must-dos is almost endless. But we've limited the list by picking out our absolute favourites:
The world-famous (and yet to be completed) Sagrada Familia
This is an exceptional building, a temple that was designed by Gaudi and is a work of art in the extreme. And, after more than 130 years it still isn't finished!
Park Güell
Another of Gaudi's masterpieces, you'll have spectacular views of Barcelona in a green space with wonderful architecture.
Las Ramblas
A visit to Barcelona is not complete without walking Las Ramblas. This large boulevard takes you through the heart of the city, stretching more than one kilometre from Port Vell on the coasts to Placa de Catalunya. You'll be entertained on the way with live street performances, human statues, and caricature artists.
The Gothic Quarter
From shopping to nightlife, with an eclectic mix of bars and bistros between, the Gothic Quarter is full of new and old buildings, the wonderful Bishop's Bridge, Barcelona Cathedral, and incredible squares to wander through and take a drink. Make sure to visit the Plaza Real – with the 'Fountain of the Three Graces' at its centre and lined by some tremendous restaurants. As well as these must-see attractions, other places to visit in Barcelona include:
La Catedral
Barceloneta Neighborhood
Gracia Neighborhood
Plaza Espanya and the Magic Fountain Show
Montjuïc Castle
Here's a top tip: decide what you want to see before you fly, and book tickets online to avoid being disappointed. Oh, and whatever you do, at least one evening go out and eat tapas – the best way to experience authentic Catalan cuisine.
Don't Forget the Football
If you or any of your party love football, then you should consider taking in a football match at the world-famous Camp Nou, the home of FC Barcelona. Depending on the match, tickets can be as cheap as around €15 to €20, though if you wish to attend El Clásico (Barcelona v Real Madrid, one of the world's biggest games), you'll need to spend as much as €1,000 per ticket. If there is no match on, consider visiting the Camp Nou Museum.
Cycling near Barcelona – What More Do You Need in Life?
Our 4-day, 5-Night Barcelona Winter Cycling Holiday offers four magnificent days of cycling, with your evenings free to experience as much as you can of this incredible city. As described on TripAdvisor – "Excellent tours with the gents from Bicilona Tours. We escaped the busy metropolis of Barcelona and took in magnificent views while climbing to Tibidabo. I was further rewarded with a beach cruise to Montgat, which also offered wonderful views along the coast and back to Barcelona. For any keen cyclists, especially traveling solo, their guidance and local knowledge was outstanding." Each day, you'll ride between 50km and 80km. Each night you can experience Barcelona. To find out more, send us an cycling holiday booking enquiry.