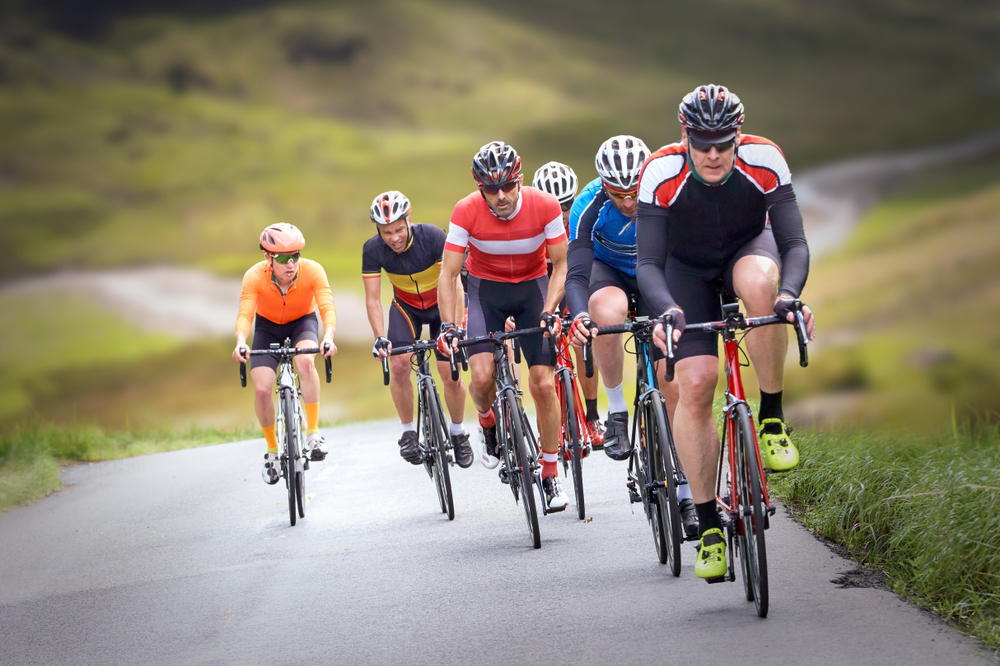 Questions to Ask, Answers to Receive
You're excited about your Barcelona bike tour and the chance to get to know this amazing part of Europe. Before you leave for your cycling holiday, let's talk cycling insurance. Yes, we know it's not exciting, but it's better to be safe than sorry.
Insurance is designed to provide a soft landing should the wheels come off your bike – and more. It's essential to be covered for all potential emergencies. You'll be more relaxed and enjoy your time in the saddle to the max.
In this article, we cover the main things you should consider when deciding on your insurance for your cycling holiday.
7 Questions to Ask About Cycling Insurance
For cyclists, there are many different insurance options available. It's important to ensure that you buy the right cover for your unique needs. Here are the questions that you should ask before deciding on your cover.
1.    How Much Cover Do You Need?
When you are cycling abroad, you must consider the level of cover you need. The potential costs that you should think about include replacement of:
You bicycle
Your accessories (helmet, bike-cam, etc.)
Clothing
Electrical gadgets such as mobile phone
It is not just loss or damage to items that you may need covered. What about if your flights are cancelled (a hot topic as we're writing this) or your accommodations is forced to close?
You'll need to put a monetary value on all these things before you start gathering insurance quotes.
2.    Should You Buy an Annual Policy?
Is this likely to be your only cycle trip in the next 12 months? If it is, then a single trip policy will suffice. If you plan on taking another trip abroad on your bike, you should consider an annual policy. This will be cheaper in the long run.
3.    How Long Should the Cover Last?
How long will you be away for? Remember to include travelling time as well as bike time. If you plan a day or two of sightseeing after the on-road portion of your trip, then you should include this.
4.    Who Should Be Covered?
Consider who will be travelling. Are you going alone, with a partner, children, or friends? If there is a group of you on touring by bike, a group or joint policy is likely to be cheaper.
5.    What Medical/Health Insurance Is Needed?
There are three things to be considered here:
Existing medical conditions. These will have to be declared and may affect the amount of cover needed as well as the cost of that cover.
Potential medical needs. What is the worst-case scenario, and does the policy you are considering cover for this?
Cover that you may already have. You may already be covered by other means. For example, the EHIC card covers medical emergencies across Europe.
6.    What Existing Cover Do You Have?
If you already own insurance that covers you for trips abroad, then you may already have much of the cover you need.
You should also consider other cover available to you. For example:
If you book your flights on your credit card, they should be covered by your credit card provider
Some bank accounts have insurance cover attached – check with your bank to find out if this applies to you
Your household insurance may include cover for personal items while abroad
You cannot claim for loss, damage, or health costs from more than one insurance provider. Therefore, duplicating cover is an expense that should be avoided. Check your insurances such as your:
Existing travel insurance
Home contents policy
Bicycle insurance policy
Insurances provided through your club memberships
7.    What Cover Is Provided by Your Tour Operator?
If you are booking a guided cycling tour in Catalonia, your operator may provide some cover. They will also be able to provide guidance on insurances that you need. For example, bikes provided by the operator should be covered by the operator's insurance.
Cycling Insurance – It's Better to Be Safe Than Sorry
Don't be wise after the event. Answer the above questions and make sure that you have the insurance cover you need before you set off.
When you are comprehensively covered, you can settle into the saddle and relax a little more. You won't be faced with any unwanted costs for medical bills or loss of property. If your bicycle is damaged, it won't ruin your cycling holiday.
You may already have insurance cover from which you can benefit while cycling in Spain. To make sure if this is the case, do a little legwork and check with your insurance providers.
Finally, get in touch with your cycling tour operator and ask for their advice. Ask if they provide any cover for you, and ask about any updated laws, rules, and regulations that may affect the insurance cover you should take or are obliged to have.
If you have any questions about cycling insurance while touring in Spain, please do get in touch with Bicilona. We are happy to help.