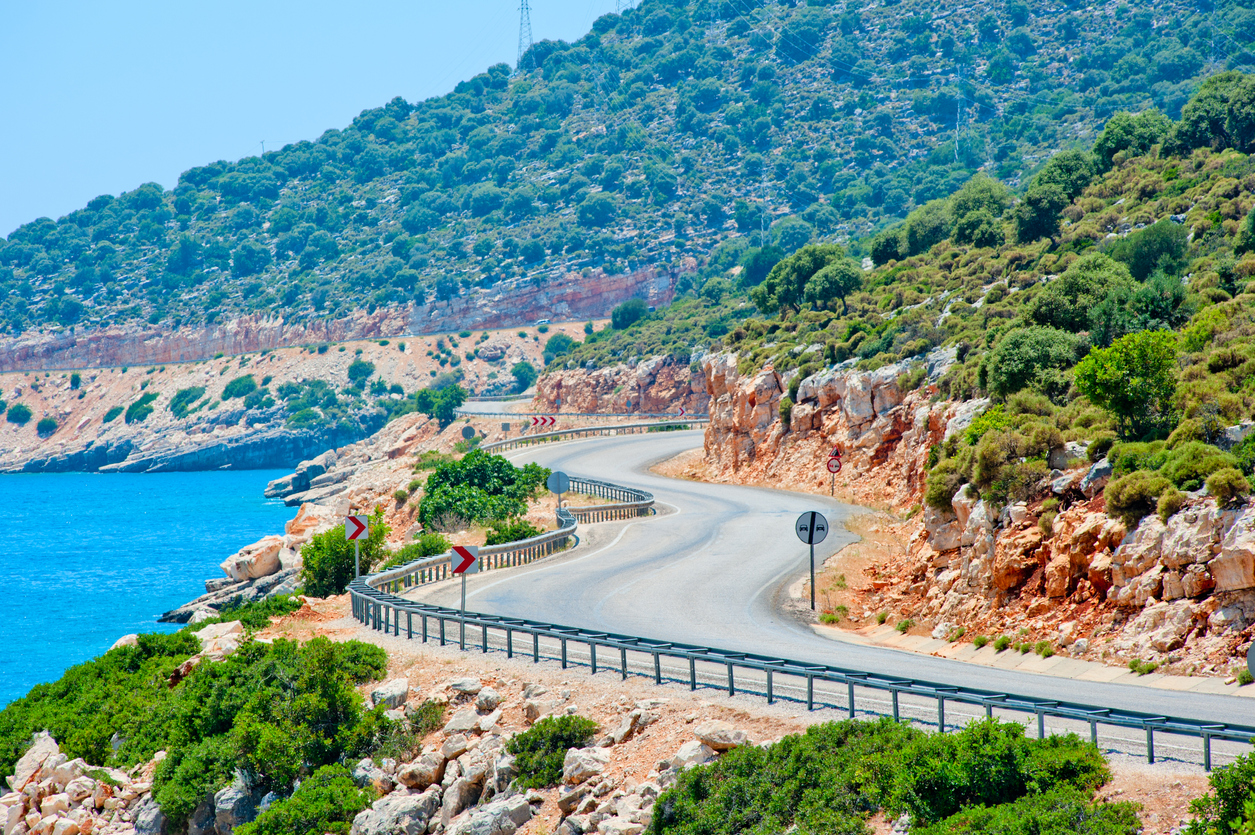 Create a Lifetime of Memories from a Single Cycling Holiday
Cycling the Catalonian coastal road is perfect for those seeking a cycling holiday that is not all about time in the saddle, but about broadening horizons and creating magical memories.
The coastal road is a stunning route that offers the opportunity to experience every facet of Mediterranean culture and cycling heritage, from wonderful food and drink to art and music. You'll finish your holiday feeling enriched and inspired.
Here's a taste of what you can expect as you tour the Catalan coast.
Exploring the Mediterranean Culture
Cycling in Catalonia isn't a hobby or pastime. It's a way of life. It's part of the culture of this region, and it offers you the chance to explore the unique Catalan vibrancy.
First, there's the food and drink. With a rich and diverse culinary heritage, theirs is something to tantalise all taste buds. You can't come here and not try the world-famous paella or hearty Catalonian stews. You'll likely be served a slice of Pa Amb Tomaqùet as an accompaniment to your meal. Then, of course, there are the mouth-watering tapas and delicious seafood caught daily along this coast.
Catalonia is also famous for its wines. Indeed, you'll find some of the best wines in Spain here – from the full-bodied reds produced in Priorat to the Catalonian Garnachas, and the exquisitely refreshing Cavas from Penedes.
But, while food and drink are a big part of life in Spain, you'll soon discover there is far more to encounter as you cycle the Catalonian coast.
The architecture here will take your breath away. A mixture of Gothic, Baroque, and Modernist styles, many buildings present ornate facades. Watch out for intricate carvings and vibrant colours. You cannot visit this area without taking time out to explore the Sagrada Familia, the iconic and still unfinished basilica designed by Barcelona's most famous son, Antoni Gaudi. (A tip here is to book your tickets well in advance.)
Catalonia is also home to many other famous artists – including Pablo Picasso, Salvador Dalí, and Joan Miró. Their works are to be found in many museums in this region. And if you hear a bagpipe, don't be alarmed! The bagpipe, along with the flute and tambourine, guitar and accordion are played in bars and on street corners in every village, town, and city. So, relax for the evening as you drink a fine Catalonian wine, savour a delicious paella, and discuss all you have seen as you listen to traditional Catalan music. Don't be surprised if you are tempted to join in the dancing!
The Coastal Road: Scenery and Highlights
It's not only the culture and heritage that will amaze you. The coastal road takes you through some of Europe's most stunning countryside and Mediterranean views. You'll discover incredible, white sandy beaches, rocky coves, and rugged cliffs. You'll travel along smooth and flat tarmac, and experience some challenging mountain climbs, too. And we mustn't forget to mention the many historic landmarks you'll encounter on the route – including the Roma ruins at Empúries and the ancient city walls of Tarragona.
The Challenge and Reward of the Catalonian Coastal Road
The coastal road is not without its challenges, but, we think you'll agree, the rewards are worth every ounce of effort. At the end of a day's cycling and exploring, you'll get out of the saddle feeling energised and invigorated, with a sense of achievement and accomplishment.
To make the most of your cycling holiday in Catalonia, you'll need to plan your cycling holiday. And we're here to help. We can help you decide when is the best time for you, design the route to suit your cycling ability and experience, and provide all the equipment you need to enjoy an experience you'll never forget.
To get the wheels turning on your Catalonian cycling adventure, one in which you'll be able to immerse yourself in this unique culture and experience the region's natural beauty up close, get in touch with Bicilona today.
And if you just want a taste of the Catalan Coast while on holiday here, why not book our one-day Barcelona Coast Tour or our one-day Barcelona Vineyard Tour?