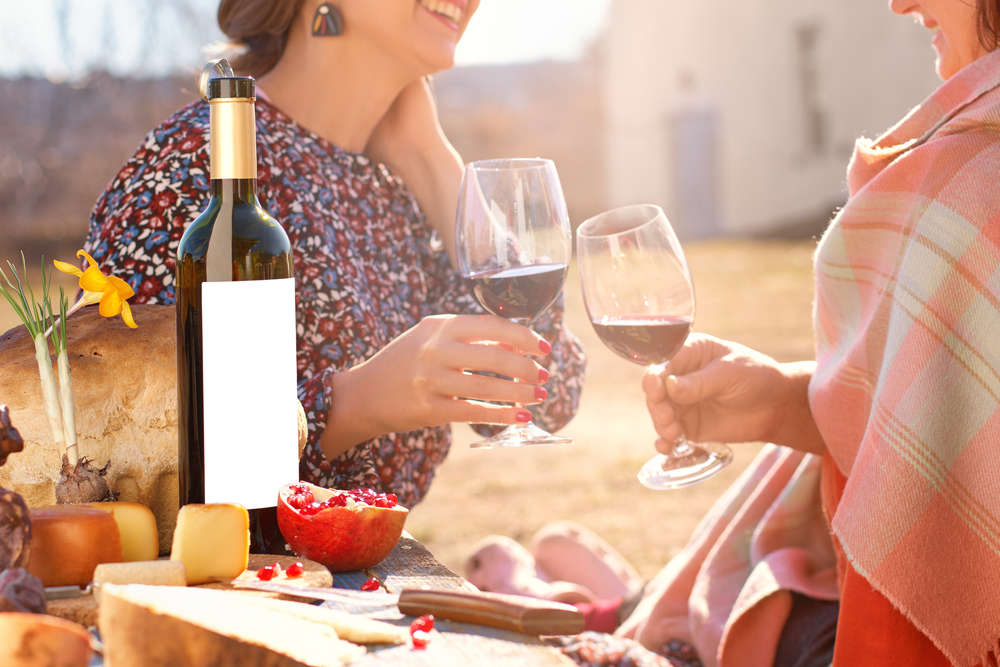 The Quick Guide to Wines and Wine Tasting in Spain
Spain's winemaking tradition stretches back centuries. The best wines in Spain come from many regions, each with their own unique character, based on climate, soil type, and geography. Some regions are well-known for their still wines, while others are known for their sparkling wines such as Cava.
Historically speaking, Spain's most famous grape variety is Tempranillo, but other varieties such as Garnacha (Grenache), Graciano, Mazuelo (Mourvedre), and Monastrell (Malvasia) are also widely grown.
When you holiday in Spain, you'll soon learn that a glass of wine (add 'cope de vino' to the Spanish words for beginners on holiday) is part of the rich Spanish culture, just like a 'cafe con leche' (milky coffee).
Which wines should you seek out when you're in Spain next?
Discovering Wines in Spain
Taste is subjective, so it is difficult to pinpoint the best wines in Spain. However, there is a general rule of thumb:
First, select a wine produced with the best grape.
Next, consider where the wine is produced, rather than the exact wine itself. On a bottle's label, this is denoted in Spanish as 'Domicile de origen'.
So, while there are certain wines that really produce the wow factor, the best way to start to discover what you like best is to focus on the region in which the wine was produced, and the grape from which it is made.
Best Red Wines in Spain
Spain is renowned for its red wines. Best known of all are the deep and fulfilling red wines produced in the Rioja province, which is located to the south of the Cantabrian Mountains in the north of Spain.
Rioja is the oldest wine in Spain, and is produced as Crianza, Reserva, and Gran Reserva. The wine is aged in oak.
Another of the great red wines of Spain is those made with Tempranillio grapes and aged in French oak. The region? Ribera del Duero.
The third region on our list is less well-known, but from which the wines certainly pack a punch. If you prefer a full-bodied, hearty red, then go for a wine produced in Priorat in the south of Catalonia. The grape varieties used here include Garnacha, Merlot, and Syrah.
Best White Wines in Spain
Verdejo is the quintessential white wine of Spain. Especially those wines from Rueda, which is north of Madrid. You'll find this wine is zesty, fresh, and popular with Tapas. It has similar qualities to Sauvignon Blanc.
Wines made from the Albarino grape (which pair well with seafood) are also extremely popular, as are those produced using Garnacha Blanca grapes (which you will find to be fruity, and sometimes oak-aged).
The Garnachas from Catalonia are particularly good, while the best Alabarinos are produced in the Rías Baixas.
9 Spanish Wine Tasting Tips
When tasting Spanish wine, there are some basic rules to follow. One is to never spit the wine out (even if you are visiting a Bodega or vineyard).
Tasting wine is an art that takes time to learn. You can attend wine tastings or get tips from experts, but here are nine steps that will transform your enjoyment of wine drinking:
Don't drink more than one glass at a time.
Never hold your nose while drinking.
Swill the wine round the glass, and watch the 'legs' as they drift down the inside of the glass. The longer they take to do so, the higher the alcohol content.
Always be sure to smell it first.
Sip your wine so that the taste hits the front of your tongue.
Take a sip, and, holding the wine in your mouth, 'sip' air into your mouth through your teeth.
Swallow.
Take another sip, hitting the front of your tongue, and hold it in your mouth for 30 seconds before swallowing it.
Drink some water between each glass of wine.
Where to Taste the Best Spanish Wines
Fortunately, you don't need to travel around Spain to taste all this fabulous country's best wines.
Here at Bicilona, we have added a coastal vineyard tour to our packages which gives you the opportunity to combine a leisurely coastal bike ride with a tour and tasting at a local organic winery.
Or, if you want to stay in Barcelona (the most popular destination for international tourists), then wine tasting in Barcelona is something you really should do. You can read about Barcelona's best wine bars and not-to-miss wineries in our article, 'Wine tasting in Barcelona'.
Want to know more?
Contact us to find out more about our most popular cycling tours, including our bespoke tours made just for you.