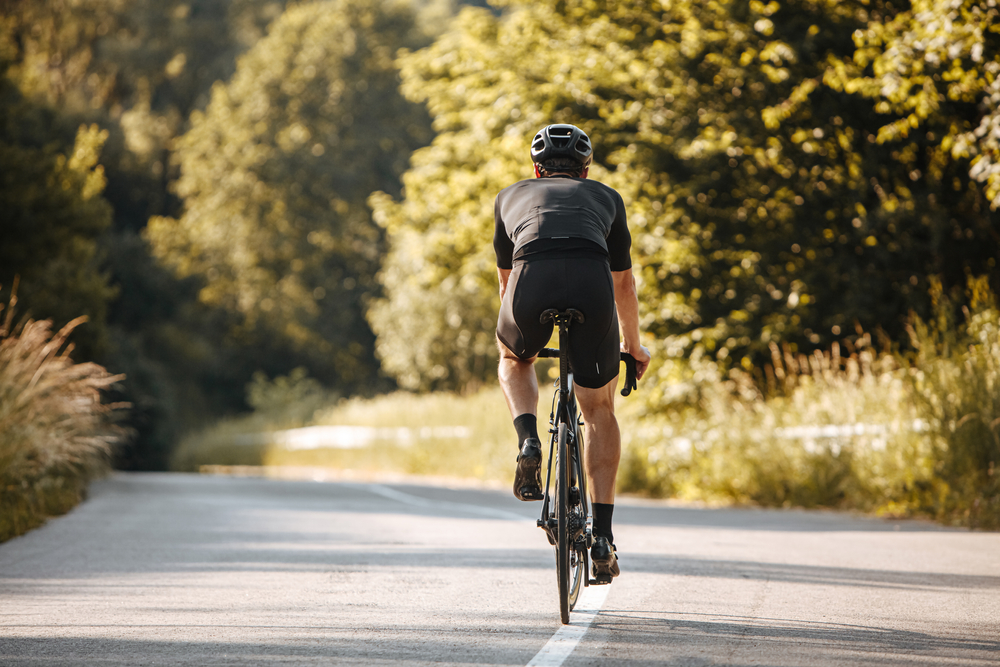 To Bicing or not to Bicing? Fascinated by the Spanish cycling ways but in a long-distance relationship with Spanish grammar? Just landed and trying to impress your travelling triathlon trio with bike facts? Local and Bicing-curious? Read on, this is a simple breakdown for everyone. We provide some insider comments for the extra-curious. Oh, and it's a soft be-sing, not by-sing as you might be tempted to say in English or be-thing with a lisp. Now then, without further ado:
What is Bicing?
It's a form of public transport in Barcelona which involves sharing bicycles. Here, the sturdy bikes are red and black with white mudguards. Riders park them at stations which are well- marked elongated black racks on pavements or roads. Registered users may pick up and drop off any bike from any of the 421 stations located all around Barcelona.
How was Bicing created?
The Barcelona bicycle sharing system was inspired by similar ideas in Europe and it started in 2007. The City Council of Barcelona together with Clear Channel Spain, a communications company, initially managed Bicing. After seven years, the well-known mobile phone brand Vodaphone Spain announced they're the programme's only sponsor. The company invested over 1 milion euros to relabel the bicycles and the stations. In exchange for this brand promotion, Vodafone Spain collaborate with the City Council to improve the service for all users. The company helped offer a more fun and modern system. Before we explore it, let's see who can use it first.
Who can use Bicing?
When the initiative started ten years ago, bike rental shops in Barcelona pointed something out. A public bike sharing system might create unfair competition when it came to tourists visiting the city. The City Council accepted this argument and put in place a number of regulations. So, you can only register for Bicing if you have either a Spanish identity card or N.I.E. which is a foreigner's ID in Catalonia. Also, you can only receive your welcome pack at a Spanish address. So now it is officially a public transport system for locals. If this upset you a little, think about this: with over 100 000 registered users and over a milion monthly uses, some Bicing bikes may look, well, a little…tired. Wait…who takes care of so many bikes?
Who works for Bicing?
Bicing hires over 150 people who maintain, improve and transport the bicycles. Over the years, the design of the bikes changed multiple times to make sure they're robust and ergonomic – take 2012 for example when all the brakes were upgraded. The scheme gives employment to many Barcelona bike mechanics who service over 280 Bicing bikes per day. And to ensure that there are bicycles available for users to pick up at every station, lorry drivers collect bikes from quieter stations and transport them to hot spots. Bicing riders use these over 450 times a day. The initiative also gave employment to web developers. Vodafone were serious about making the scheme modern and fun so they created the Bicing App.
Why Bicing?
For the app itself, as one reason – it lets you plan your routes, consult the availability of bikes in real time, mark your favourite stations and even play games. Join, ride, collect points and get rewards. The Bicing gadgets to pick from include bike accessories, backpacks, and even helmets. This fun and simple service also reduces pollution, noise and traffic congestion in Barcelona. That, and it promotes the health of its citizens. The Catalan Bicing slogan means "Move around with Bicing and take care of yourself and Barcelona." If you live in Barcelona and this sounds like something you would consider, register on the Bicing website and you will receive your welcome pack within 10 days. And if you're shaking your head…
Why not Bicing?
A service for local registered users, of course it is not for everyone. In fact, you can ride for only up to  two hours and if you exceed this restriction three times, your membership will be cancelled automatically. And trust us, even if you could, you would not want to squeeze in all of Barcelona into a two-hour bike ride. Especially if you are here for the first time. We think the City Council might just have been right. Give Bicing to Barcelonians and let the tourists take their time. So how about this. Start from the heart of town and cycle at your own pace? See the things you want to see without any pre-arranged limits? We'll add our top-of-the-range, lightweight, urban bike too. Why? Because if you're still reading this, then you know you wouldn't want this to feel like a commute. You want your Barcelona bike experience to be something unique