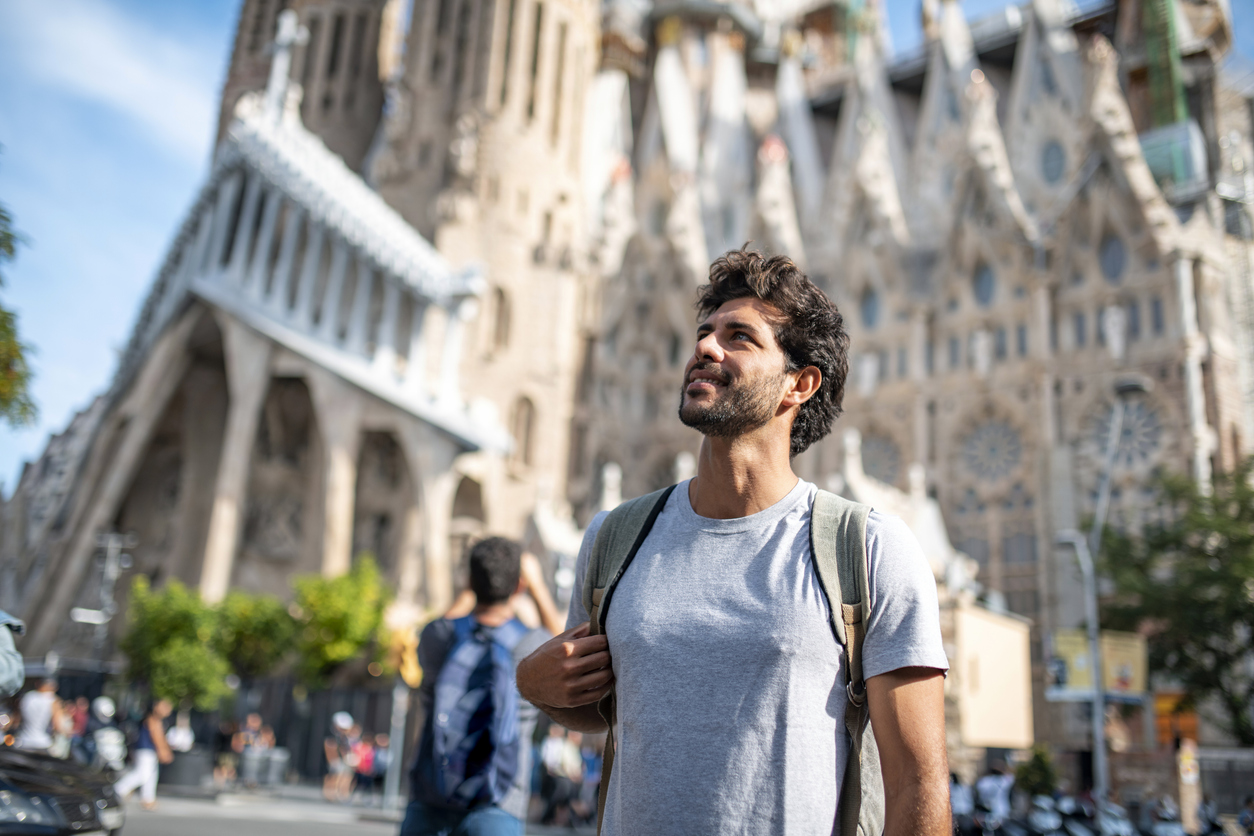 A Unique Experience Designed for Cyclists of All Abilities
A Barcelona city break is the second most popular of all city breaks in Europe. And it's not surprising, either. A weekend or midweek excursion to Barcelona gives you the opportunity to visit some of Europe's most amazing architecture (such as the Sagrada Familia), stroll through the world famous Las Ramblas, and experience some of Spain's best heritage, food, and fun things to do.
Barcelona in the winter is every bit as enthralling as it is in the summer. While it's not all about being in the saddle, getting into the saddle is a great way to make the most of your limited time on a Barcelona city break.
Break Away from the City to Experience the Real Catalonia
When you're on a city break, it's easy to fall into the trap of doing all the touristy things. There's nothing wrong with this, of course, but to really experience the culture and the people, you need to look beyond the top ten things to do on TripAdvisor.
Days trips from Barcelona will give you a completely different Catalonian experience. All the following are easily accessible by bike, and will couples and families to enjoy the adventure of a lifetime in Barcelona:
Arenys de Mar is a charming fishing village, with medieval fortifications that remain. There's a lively night scene here, stunning beaches, and a marina where all manner of water sports are pursued.
Fancy a little high-speed adventure? Then take a trip to PortAventura and stay overnight. This huge three-in-one theme park includes Europe's highest and fastest roller coaster.
The saw-toothed mountain of Montserrat is home to Santa Maria de Montserrat Abbey, and a viewpoint from which you can view Barcelona in all its glory.
One-Day Bike Tours That Are Not to Be Missed
On a four- or five-day city break, and especially in winter, it's easy to visit the main attractions and then get lost with what to do with the rest of your time. Which is one reason why we have designed three 'off-the-peg' day tours ideal for people of all cycling abilities.
If you like your wine, this is the trip for you. A leisurely cycle ride takes you to a local organic winery that produces some of the region's finest wine and Cava.
You'll cycle a mostly flat coastal route of around 20km each way, accompanied by our guide. You'll see some of the best beaches on the outskirts of Barcelona, and land in the expert hands of a winery guide for your 90-minute tour before heading back to the city.
A 50km, fully-guided ride on flat and medium terrain, with a return by train, this tour takes you to Sitges, one of the most picturesque and charming of Catalonia's many coastal towns. You'll see a wide expanse of Catalonia's landscapes on your journey, from the rolling hills of the Garraf National Park to cliffside roads with panoramic views of the Mediterranean.
Return home with a real feather in your cap. This five-hour tour takes you to the top of Tibidabo, and is ideal for the slightly more experienced and adventurous cyclist. This is a thrill-a-minute cycle ride, taking you through the rural town of Molins del Rei, before ascending the 15km climb on smooth, tree-lined roads.
The views will take your breath away, as will the 8km descent to the city centre.
A Barcelona City Break with a Difference ─ 4 Days of Warm Winter Cycling
This is the ultimate Barcelona city break for cyclists.
Barcelona offers something for all ─ from culture and history, great food, the beach, and an amazing nightlife. But the locals know where to find the real beauty of Barcelona. We've incorporated this knowledge into a fantastic four-day tour that includes the nights before, during, and after the tour in a centrally located hotel.
The itinerary includes:
Day 1 is a gentle 65km ride from Barcelona to the Gallecs protected natural park to the north
Day 2 takes you from the Molins de Rei Tibidabo down to the city
Day 3 you cycle a different route to Tibadabo, before a descent to the north and a second climb for breath-taking Mediterranean views
Day 4 sees us cycle to Sitges for a magnificent beachside lunch and tapas and paella to end the tour
Four great days of cycling and sightseeing, with evenings free to explore the absolute best of Barcelona. The ideal city break in the capital of Catalonia.
Your Barcelona City Break Is What You Make It
Do you want to return home, with stories of your city break to Barcelona that have been told a thousand times before?
To make sure your Barcelona city break is unique, get in touch with Bicilona today to discover which of our bike tours will help you see the real Barcelona, and ensure you build memories that will last a lifetime – and not the time it takes to flip through your photo album.