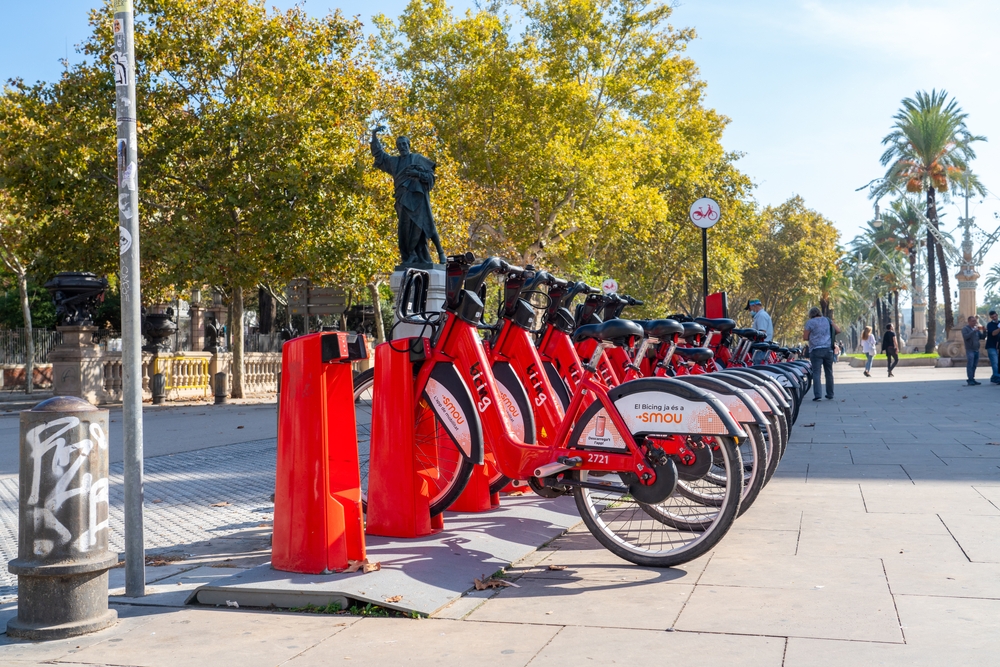 Why Northeast Spain Is So Popular for Cycling Holidays
Catalonia, the home of wonderful cities like Girona and, of course, Barcelona, is often regarded as the perfect summer holiday destination. But winter could be the perfect time to get away to this region of Spain – especially for cyclists.
If you're considering a winter cycling holiday, here are the reasons to choose Catalonia, along with the downsides you need to consider.
Catalonia Is a Mecca for Cyclists and Holidaymakers
This northern region in Spain really does have it all. It hosts one of the world's oldest and most coveted road cycle races, the Volta a Catalunya, and offers cyclists tremendous variety.
From rolling fields and idyllic rural routes that take you to amazing vineyards, to challenging mountain climbs, coastal routes that skip along the best beaches on the Costa Brava, to rides that ghost through the bright lights of the big cities, there is something to suit all tastes – it's a tremendous location for family holidays and beginner bike tours.
 A Cultural Dream
The culture of this region is without compare, too. With a rich history of artists and creators, like Dalí and Gaudí, the region is awash with museums and galleries to visit, and buildings like the Sagrada Familia in Barcelona to marvel at.
Then there is the history of Catalonia. It's everywhere you visit, and the Catalans are rightfully proud of their heritage. You really must visit the medieval city of Girona, and take a step back in time as you walk the castle walls, or stand in front of locations that have been made famous by the filming of Game of Thrones.
A Paradise for Food and Wine Lovers
This area is also known for its food and wine. In Barcelona, you can try some of Catalonia's most traditional dishes, including Escudella, Esqueixada, and the delightful, crème brulee-like Crema Catalana.
And wine tasting in Barcelona? Let's just say you will want to take a few cases home with you.
Other Pros for Cycling in Catalonia in the Winter
Of course, there are a few other advantages you'll benefit from when you take a cycling holiday in Catalonia in the winter:
For a start, it's cooler than summer – and that makes riding a little easier – yet still much warmer than Central and Northern Europe.
You'll also find that there are fewer tourists, and so it is easier to do what you want to do. There are fewer cars on the roads, too.
Plus, there are some amazing winter festivals and fiestas that the summer crowds don't get to experience.
Finally, it's cheaper than in the summer, as competition for business heats up as the number of tourists cools down.
Now for the Cons of cycling in Catalonia in the Winter
Okay, now for the downsides of cycling in Catalonia in the winter months.
Of course, it is colder than summer. The temperature gets down to as low as an average of 3 degrees centigrade during the night in January and February, though you should expect daytime temperatures to hover around 15 degrees centigrade.
You'll also be more likely to experience rain in the winter. However, the wettest month tends to be October, while the driest in July.
There is less sunshine, too. An average of around 143 hours in December compared to 300 hours in July.
Book the Best Break for Cycling in Winter
Do the pros outweigh the cons? We think you'll agree they do.
Catalonia offers so much variety of terrain, things to do, and places to visit. It's a fantastic location for cycling holidays for all abilities all year round, and exceptional during the winter.
Want to know more?
Contact us to find out more about our most popular cycling tours, including our bespoke tours made just for you.