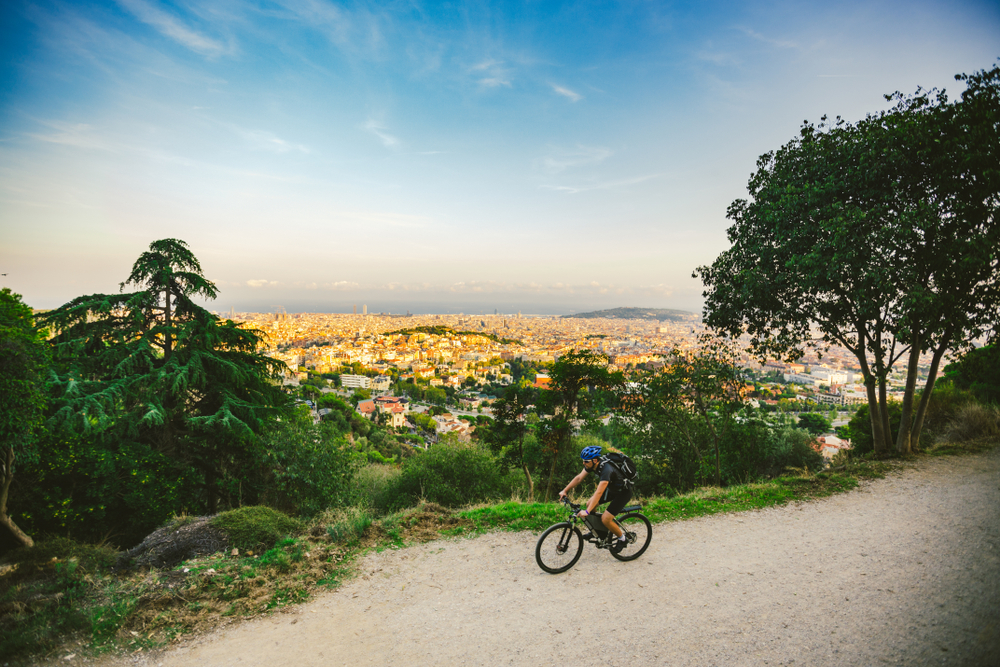 The Perfect Location, and Not Only Because of the Climate
For those who love cycling, Catalonia is one of Europe's most popular destinations – especially in winter. But it's not only for the amazing roads and cycling tours in this part of the world. And it's not only because the winter climate here is so conducive to cycling – very few wet days, and temperatures that rarely fall below 6 ͦCelsius at night and average between 14ͦ and 17ͦ Celsius during the day. Perfect for working up a sweat without being uncomfortable.
Nope, Catalonia is perfect for cycling because it offers so much more than cycling. In this article we provide a flavour of the extras that Catalonia offers to cycling enthusiasts who want to make the most of the winter months.
Catalonia – The Region for Winter Festivals
There is always plenty of things to do in Barcelona after a day's cycling. Just because it's winter, your after-cycling enjoyment doesn't end. Catalonia is famous for its festivals. These run throughout the year. In winter they include:
·      Fira de Santa Llucia
Running from the end of November to just before Christmas Day, this Christmas Fair offers more than 300 stalls to delight you, as well as Nativity scene contests, parades, exhibitions, and the famous Nativity scene in Plaça Sant Jaume.
·      Cavalcada del Reis
In Spain, the big Christmas event is 'The Three Kings' on January 6th. The Cavalcada is the Kings' Parade, held on the evening of January 5th. The parade makes its way through the streets and includes acrobats, elves, and circus clowns. No one does a parade like Catalonians!
·      Salmon Dance Festival
This two-week event at the beginning of February welcomes dancers from around Europe. It's a colourful spectacular that will bring a new perspective to your 'dad dancing'.
·      Santa Eulalia
This is the biggie! Usually held around the 7th to 12th February, it honours Santa Eulàlia (Laia), the co-patron saint of Spain, who met her end at the hands of the Romans after enduring terrible tortures. There are dances, parades, fireworks, choirs, and flower throwing – and many of the city's museums and its cathedral are free to the public in celebration of Santa Eulalia.
·      The Carnival
At the end of February, Barcelona prepares to say goodbye to the winter and holds its carnival. Prepare to overeat, overdrink, and join in the Mardi Gras fun. Most market traders will be in fancy dress – don't' forget to visit the Botifarrada (sausage barbecue) on La Rambla.
(See this article from TimeOut for information about these and more.)
Montserrat – The Monastery on the Mountain
Montserrat isn't just a mountain and monastery. It's a work of art – a collection of architecture that transports you through the ages, from Gothic to 20th-century Art Nouveau. This is a place for culture vultures. A daily performance by the Escolania Boys' Choir, and the famous Madonna figure known as the Black Virgin of Montserrat, are only two of the reasons to visit Montserrat. And if you feel a little more adventurous in the clouds, explore its nature trails and caves.
Fabulous Fishing Villages
Catalonia's coastline stretches for around 360 miles, and is peppered with fabulous fishing villages. Cycle along the Camí de Ronda trail, and take the same route as locals used to avoid pirates who came ashore to plunder. One of the most popular destinations is Sitges, with its sparkling beaches and seafood bars. Did we say that Sitges is one of our most popular day trips to see the real Catalonia?
Don't' Miss Girona
Girona is a gem. Built inside a Roman fortress, this North Catalonian city has some of the world's best-preserved Medieval streets – narrow, winding, and exciting. The architecture here will transport you to lands you only thought possible in Game of Thrones. Indeed, many scenes of the hit TV series were filmed here. We guarantee, you'll want to return.
When you take a cycling tour to Girona, make sure you consult our essential packing guide first. This will help you focus on enjoyment rather than missing the things you left out of your suitcase.
Bike Through Barcelona
No cycling tour to Catalonia is complete without cycling though Barcelona. Whether you create your own cycling tour in Catalonia or enjoy a fully guided winter tour in and around Barcelona, ensure that the region's capital is on your list of places to visit.
Visit Tibidabo, ride through the Gothic quarter, coast to the waterfront, and see the many attractions the city has to offer – including the world-famous Sagrada Familia, the unfinished cathedral.
What Are You Waiting For?
Catalonia, with its tremendous cities and towns that include Barcelona and Girona, is one amazing place to visit during winter. There is no better way to enjoy this eclectic and exciting region than by bike. The climate is conducive, and the things to see and do are never-ending.
Take yourself away from the winter blues, and do all the things you love to do in a location you will fall in love with. Let us take the strain out of your planning. You could be cycling in Catalonia in just a few short weeks, stress free. Get in touch today to find out more.