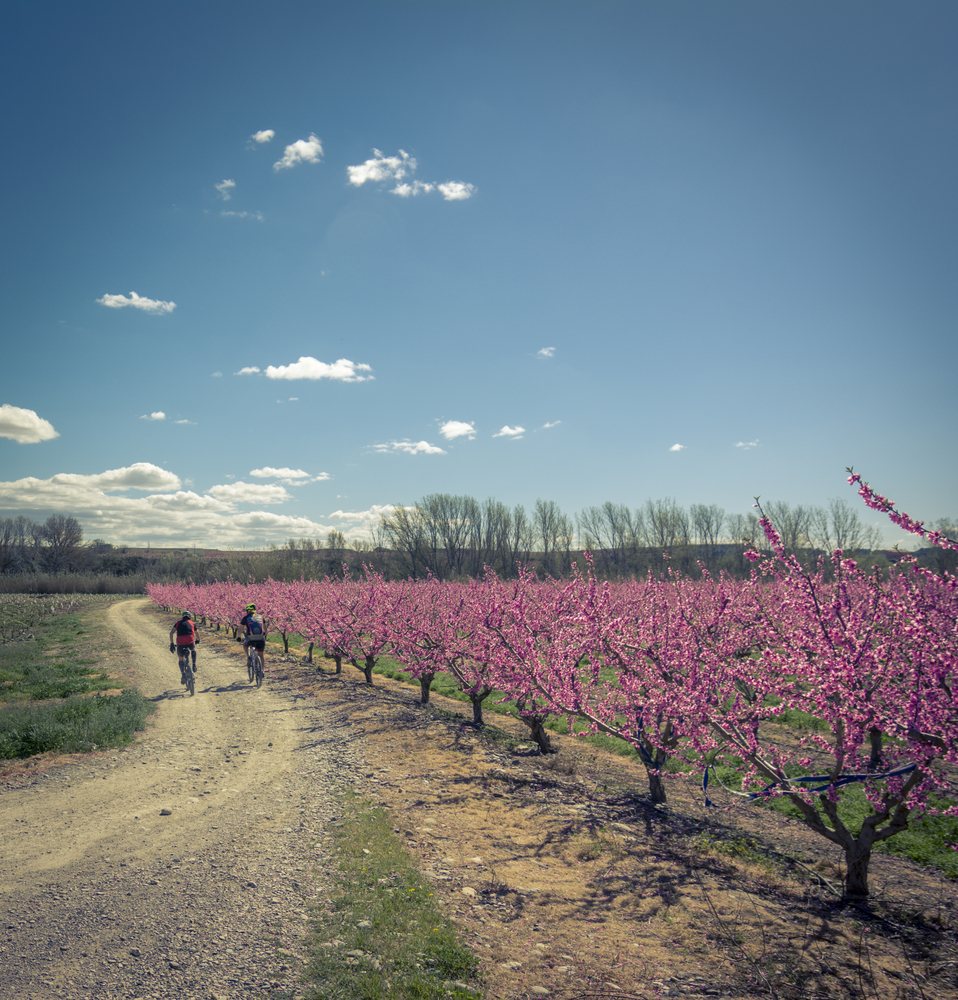 Girona – The Gem in Catalonia's Crown as Cycling Capital of Spain
If you plan to visit Catalonia on a bike tour, make sure to venture into Girona cycling. Yes, you will probably veer toward Barcelona – a great city, and perfect for cycling. A Bike tour in Barcelona is all you would expect and more. But Girona is also special.
If you don't cycle in Girona, you will have missed one of Spain's most historic and picturesque cities. But what is it that is so magical about Girona?
1.    A City Where You Literally Cycle Through History
Set one wheel on the labyrinthine streets of Girona, and you'll be transported in time. Its history is more than 2,000 years old. There are Roman ruins here. Its streets are paved with cobbles. Castles and keeps ooze Medieval whispers to passers-by. At night, the city's streets are bathed in an eerie orange glow from streetlights that bounce off buildings and pavements.
2.    An Old Town with a Surprise Around Every Corner
The narrow streets of Girona's Old Town are full of character. Around every corner is a surprise. A new boutique shop to explore. A bakery to whet your tastebuds. The cathedral that was backdrop to some of the most memorable scenes in 'Game of Thrones'.
Then, just when you think you have the measure of the place, a new sight jolts you, as architectural style shifts a gear or two.
3.    You'll Love the Café Culture
Coffee is the lifeblood of many of the city's professional cyclists. You won't be disappointed. The Catalonians know how to do coffee, and many of its coffee shops have become favourites among the cycling community here.
4.    Fantastic for Foodies
Girona's dining options are wonderful. At the top end, El Celler de Can Roca has been named the world's best restaurant twice, winning two Michelin Stars in the process. But down to the cafés and bars that are mostly frequented by locals, you'll rate them very highly. From local cuisine to international dishes, all tastes are catered for.
5.    A City Within Touching Distance of Countryside
Girona has a population of more than 100,000. It's a big city. But the roads are conducive to travelling by bike that it takes less than 15 minutes to be in the beautiful Catalonian countryside. Level plains populated by farmland lie to the north and south. Mountain cycle rides welcome you west. And to the east, you can cycle to the coast of the Costa Brava.
There are roads and cycle tours for all cyclists here, whatever your age, stamina, or cycling ability. But be careful not to get lost. You could cycle for days and never cross the same road twice.
6.    The Climate
We can't promise that you won't have rain when cycling in Girona. The fresh, green countryside is testament to rainfall. But the rain that does fall tends to be swift to arrive and depart.
The coolest months are December to February, when average temperatures fall to around 8 degrees Celsius at their lowest. In the summer months, the average temperature rises to around 24 degrees Celsius. And while you are only a few hours from the Pyrenees, temperatures rarely fall below 5 degrees Celsius in Girona.
For almost perfect weather for cycling, Girona is a great all-year-round option.
Why a Guided Cycle Tour to Girona?
You don't want to miss anything when you visit Girona. And it is easy to do so. Which is why guided cycle tours to Girona are so popular. An experienced local will understand where you should visit, and when. The when is just as important, because this knowledge helps you maximise your time in this amazing part of Catalonia.
Let us take the strain out of your planning. You could be cycling in Girona in just a few short weeks, stress free. Get in touch today to find out more.