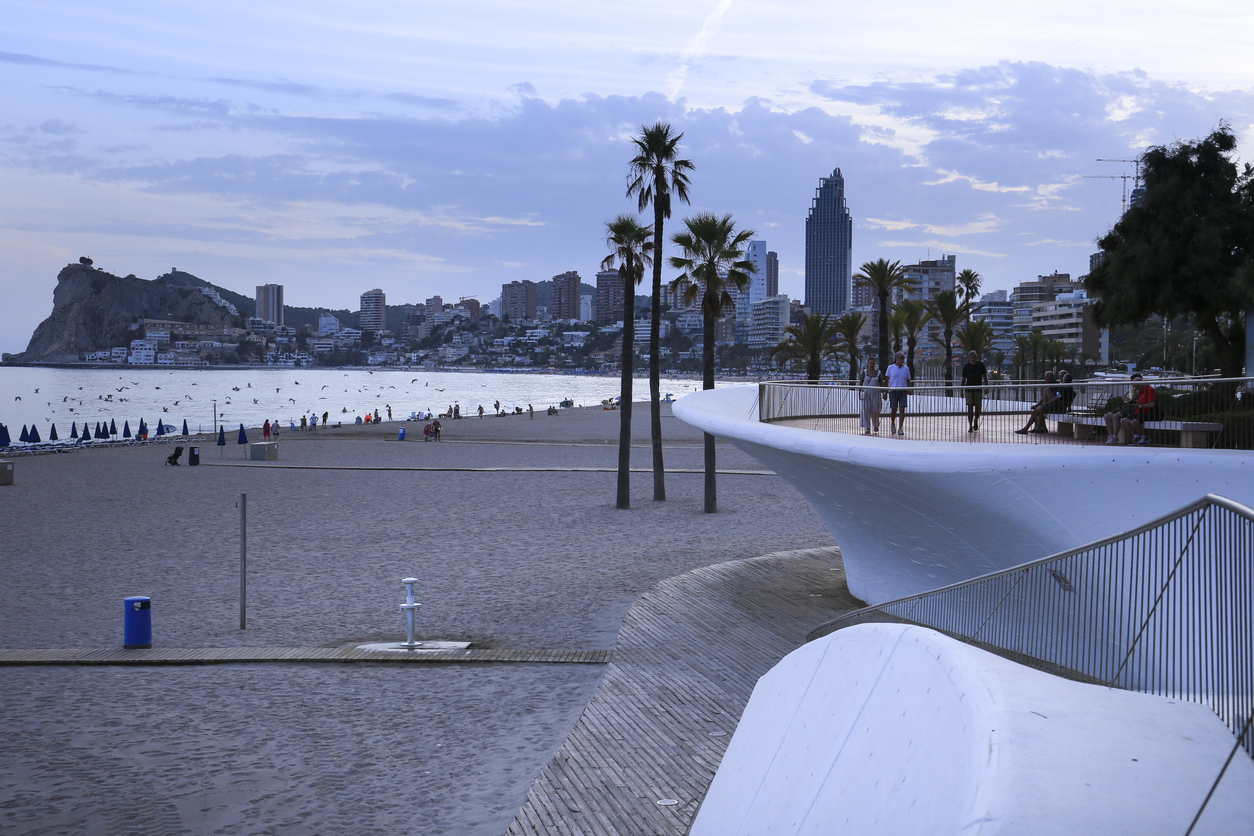 A One-Day Cycle Tour You Will Always Remember
Are you planning a summer holiday in Catalonia? If you want a unique and exciting day exploring Barcelona's coastline, then our beach bike tour is your perfect one-day cycling adventure – and it's perfect for those with a medium cycling ability.
What You Can Expect on the Tour
Our fully guided tour takes you on one of the most scenic coastal routes in Spain. You'll have the chance to soak up the sun as you bathe in the stunning views. From our starting point in the city, you'll see some of Barcelona's iconic landmarks before hitting the coastal road. As we meander down the coast, you'll be introduced to glorious beaches, parks, and historic sites enroute to Sitges.
By the time we reach Sitges – around 50km to the south of Barcelona – you'll have felt the sun on your face and the wind in your hair. You'll have experienced some of the best cycling the region has to offer, and some of its most majestic coastal views.
The real beauty of this tour, though, is the opportunity to experience this coastline from a unique perspective. You'll get to see some of the region's most beautiful beaches, and learn about the rich culture and heritage here. Your guide will share local knowledge and recommendations with you, and you'll discover more of Barcelona's history as well as tips for the best places to eat and drink.
The tour finishes with beachside refreshments, before the short train journey back to Barcelona. If you wish, you can take a quick dip in the sea to cool off.
What's Included in the Beachside Bike Tour
As well as your guide for the day, our Barcelona Coast Tour includes:
Carbon fibre road bike rental
Helmet
Train ticket from Sitges to Barcelona
Plus, you'll receive:
Photos
Video
Strava stats
Playback of your tour in 3D
Tips to Help You Enjoy Your Beachside Bike Tour
Our expert guide will help you to have an amazing beachside tour, but there are still a few things you should do to make the most of the day and stay comfortable:
Dress for your bike tour!
Wear comfortable cycling gear, and appropriate footwear for cycling. And don't forget your sunscreen.
Bring water and energy bars
It's crucial to stay hydrated, so make sure you bring water with you and a couple of energy bars or high-energy snacks.
Bring a camera
Even though we gift photos to you at the end of the tour, it's still wise to bring your own camera – there will be opportunities on the way to capture your personal memories.
Follow the rules of the road
Always pay attention to the signs and signals to stay safe on the roads.
Take breaks
Your guide will ensure that you take regular breaks on the road, but don't be shy in coming forward if you need a few moments to recharge. This tour is about you and your enjoyment.
Ask questions
Your guide's job is to make sure you are safe and have an enjoyable day. You'll find that their experience and local knowledge are second-to-none. They'll tell you about Barcelona's culture and heritage, but if there is anything you want to know, please ask.
In conclusion, Barcelona's Beachside Bike Tour is a must-do summer activity for anyone visiting the city. With its stunning views, unique perspective, and opportunity for exercise and relaxation, it's the perfect way to experience Barcelona's coastline. To learn more and book your tour, visit Bicilona Tours' website.
Don't Miss Out
This tour is one of our most popular, and for good reason. Here's the sort of feedback we receive from those who have been our guests on this beachside bike tour:
"The bike ride along the coast to Sitges was spectacular and well worth the uphill ride. Nico, our guide, was very friendly and accommodating. Would definitely recommend Biciclona tours to anyone." Tripadvisor
"Amazing day! so nice to escape the hustle and bustle of the city and to actually experience what Catalunya is like by cycling out to a really quiet beach and then stopping for food in a family run Catalan beach cafe. The tour guides 'Kat and Nico' are absolutely brilliant and make every part of the tour seem effortless! Definitely should be on everyone's to do list! Thanks again guys!" Tripadvisor
"I really wanted to do something that was not just a bike tour around the city, and am so happy I found Bicilona. I did the bike ride to Sitges, and from the beginning it was super easy to plan. Nico was incredibly responsive to all of my emails and questions in a clear and timely manner. Kat was my guide for the day, and I had a wonderful time with her. The ride was a great mix of challenge, sightseeing, and gorgeous views of the water. She was so much fun and so interesting, and never made me feel rushed to keep to a schedule. We took the train back at the end which was great, as we had ridden really far by that point. I really recommend this tour and company to everyone!" Tripadvisor
What are you waiting for? If you are planning a holiday to Barcelona or Catalonia, get in touch with us today to reserve your place on our Barcelona Beachside Bike Tour, before all available places are gone. You won't regret it.