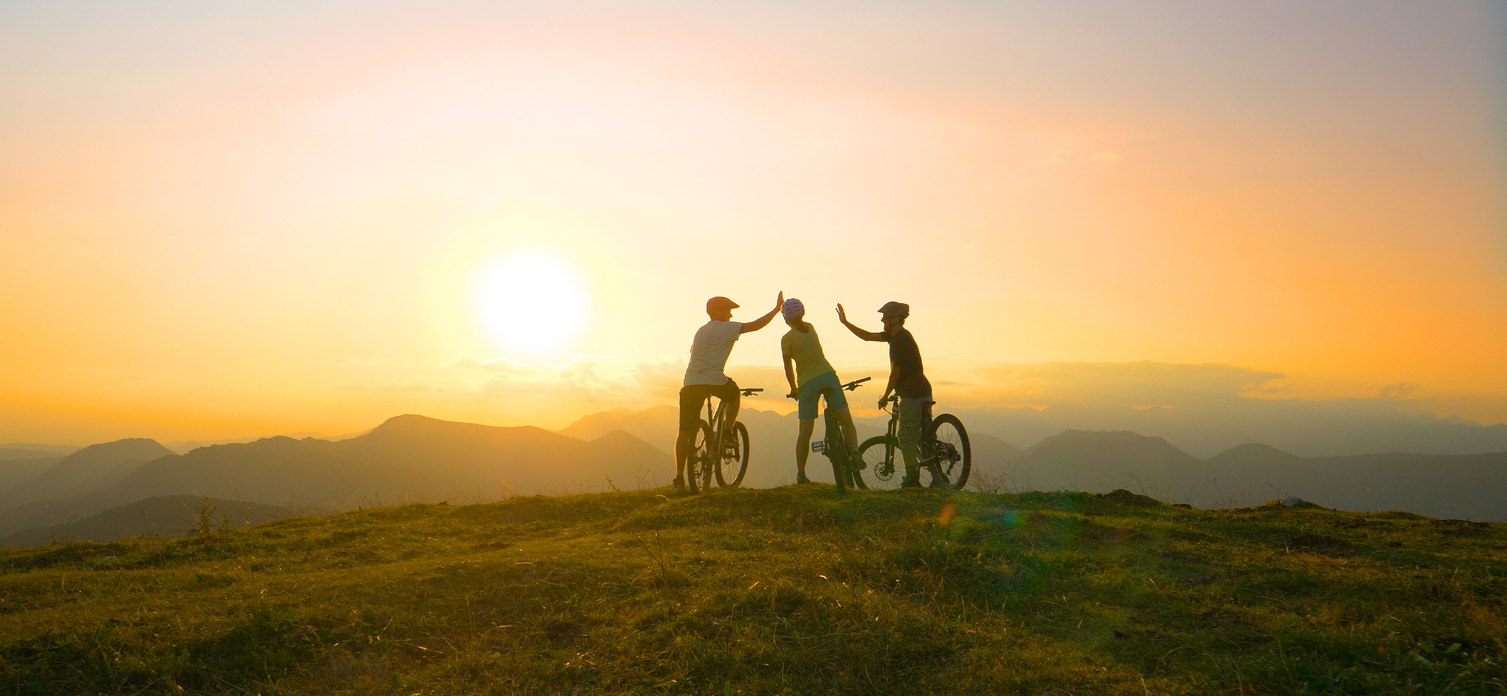 Key Considerations to Create the Best Cycling Holiday
Knowing which is the best cycling holiday for you and creating your ideal trip is a daunting task. Catalonia offers cyclists every combination of tours and holidays. The choice is endless. Knowing where to start can be confusing.
In this article, the experts at Bicilona guide you through the things you need to consider for planning a cycling holiday that is everything you want it to be.
Group or Solo
There are pros and cons to cycling alone or in a group. It really comes down to your social preferences. Some people enjoy the company of others when travelling and cycling. Others prefer the experience of the open road on their own and to do their own thing out of the saddle.
Group tours can provide added safety benefits. For example, there is always a helping hand, and groups are more visible to other road users than a solo bike.
However, group riding can be trickier in terms of maintaining safe distances ─ and you will always have to wait for the slowest riders so that no-one is left behind.
Solo cycling is arguably more adventurous and thrilling, but has more risks for riders in and out of the saddle. Also, solo cycling holidays can also be more expensive as there are no shared costs.
Experience and Ability
When planning your best cycling holiday, experience and ability are crucial factors to consider. You need to look at the individual members of your group ─ are they experienced cyclists or new to it? Are they going to be able to cycle long stretches, spending hours in the saddle each day, or do you need to divide the day into morning tours and afternoons of leisure time?
Also think of the terrain that people will find enjoyable and/or challenging. What level of difficulty are you looking for? Do you want routes that offer a mix of steady pace cycling and hills?
Some people choose mountain climbs where they can enjoy the stunning scenery. Other cyclists prefer official cycle routes to cycling on public roads. Luckily, Catalonia has it all ─ finding a route that meets all your needs just needs a little local knowledge and some planning.
Out-of-the-Saddle Likes and Dislikes
Holidays are all about enjoying experiences and creating memories. This is as true out of the saddle as in it. Catalonia has a wide range of culture, heritage, bars, and restaurants ─ and balancing what you want to experience during your leisure time is just as important as the cycling routes. People's preferences must be taken into consideration when booking or creating your trip. Are you looking for quiet villages offering a cold drink and local dishes, or a city bustling with amazing sights and nightlife?
Budget
Your budget will shape every aspect of the best cycling holiday you can organise ─ from length of your trip to accommodation type, to leisure activities, and eating and drinking. Therefore, it's vital to make sure you include every element that has a monetary cost in your planning – and don't forget to include a contingency just in case of unforeseen costs.
Tour or Holiday?
The team of experts at Bicilona can help you create the best cycling holiday for you whether you are looking for a guided or bespoke tour of Barcelona, Girona, the Costa Brava, or the Pyrenees mountains.
Even if you are visiting Barcelona for a holiday and just want a day's cycling tour, Bicilona offers a range of one-day tours.
We use our knowledge of the local communities and the best cycling in Catalonia to create the ultimate cycling trip. We can take care of every aspect of your trip, making it completely hassle free. We match the routes to the riders, provide the bikes and equipment, and source and book accommodation.
We offer a range of 'off-the-peg' cycling holidays, and will work with you to create your own tour. We create cycling tours that ensure you make the most of every minute of your cycling holiday and have the experience of a lifetime.
Contact Bicilona now to discuss your needs and learn how we can meet them. All you need to do is tell us what you would like to experience, and we will create the best cycling holiday for you.