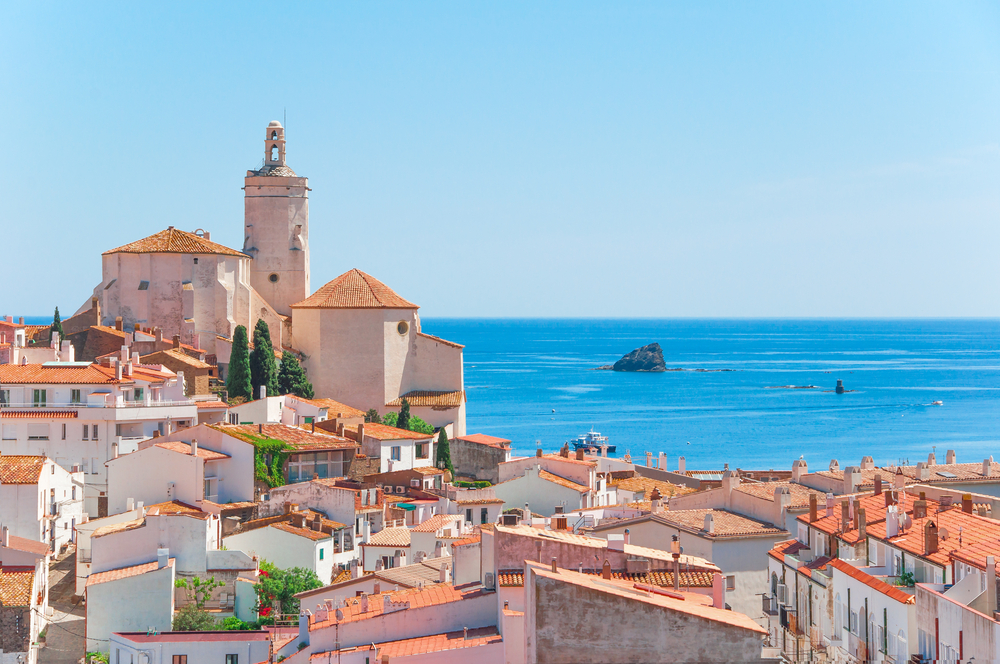 Keeping It Unique
The best places to visit in Catalonia help make this one of the most popular regions of Spain.
Year after year, visitors return to this truly magical place. There is so much to see and do, you will be spoilt for choice. The warm, sunny climate, cheap flights, and friendly locals can't help but make this the jewel in Spain's crown. The question is, where are the hidden gems, and how do you make your trip unique?
Here we discover some of the best places to visit in Catalonia that make it so special.
Types of Places to Visit in Catalonia
Catalonia has so much to offer. The hard part is deciding what to include in your trip here.
Artistic Craziness
You are probably already aware of Gaudi's influence in the area and the mass of his amazing architecture all around. But did you know that Salvador Dalí is also from this region?
The surrealist artist made his home in Portlligat; the stunning cove area of Cabo de Creus between 1930 and 1982. His house, which he designed himself, is now a museum open to visitors.
Prepare to be wowed when you experience this man's total obsession with making sure 'the sun rose over his bed earlier than anywhere else in Spain'. This extravagant whim was achieved through a series of mirrors to capture and direct the sun's first rays of the morning – an extreme attention to detail.
Crazy or genius? Who are we to question? Certainly, it's one of the best places to visit in Catalonia and a great hidden gem.
History and a Film Set
Catalonia is steeped in history from Roman, Jewish, and Moors influence, there is always something to see on your adventure. One of the most beautiful hidden places is Village Medieval de Pals. Located near the Costa Brava, it is home of the Torre de las Horas, a Gothic-style bell tower dating back to the 11th century.
For Game of Thrones fans, the stunning medieval architecture will feel familiar. Some scenes from Series 6 were shot here, and many more were shot in Girona, too. The winding narrow streets get busy, but there is a host of restaurants and bistros serving tantalising local cuisine. Make the most of your trip by taking in the views over Ampurdan whilst you are here.
Tickle Your Tastebuds
One of the reasons to experience Catalonia is gastronomy, and Banyoles is amazing for foodies. Set on the shore of the biggest lake in Catalonia, the hidden gem here is definitely the food.
The most popular meat here is rabbit, and you can sample the delights of the most consumed dish, rice with rabbit. Alternatively, you may prefer the local embutidos (sausages) which are made from – you guessed it – rabbit!
Don't be perturbed if this doesn't float your boat. The area is also famous for its pumpkins, garlic, and beans. There are plenty of regional stews and soups to enjoy for both meat-eaters and vegetarians alike. Make sure you save room for a fabulous Catalonian dessert, though.
Not for the Faint-Hearted
Fancy a trip down Hell's Canyon? If you want to add some exhilaration to your trip, then this is the place for you. White water rafting at Barranc de l'Infern is something you will never forget. Set in the Pyrenees, the water is just one of the reasons to visit this area.
Even if you would rather not don a wetsuit, this is one of the most breath-taking areas for a hike in Catalonia. There is a host of lakes, waterfalls, volcanos, and natural parks throughout the whole Catalan region waiting for visitors to explore.
Tour on a Bike
Knowing what you want from your trip and having the time to plan it is a challenge when you are busy with family life. At Bicilona we have the perfect solution. Our six-day cycling tour will take you to parts of the region that most tourists never get to see.
Specially designed to take in some eclectic art, Catalonian history, regional gastronomy, and even the Pyrenees, this tour is your chance to experience the best places to visit in Catalonia. Find out more about the itinerary and your time both in and out of the saddle here.
Keep It Simple, Catalonia Style
Catalonia is famous for its easy and relaxed riding conditions, so is great for all skill levels. A bike tour in the area is a fabulous way to see more and blend seamlessly into the community like a local.
What could be more perfect than a tour that is organised for you right down to the villa accommodation and your very own chef?
Contact us today and relax, Catalan style.