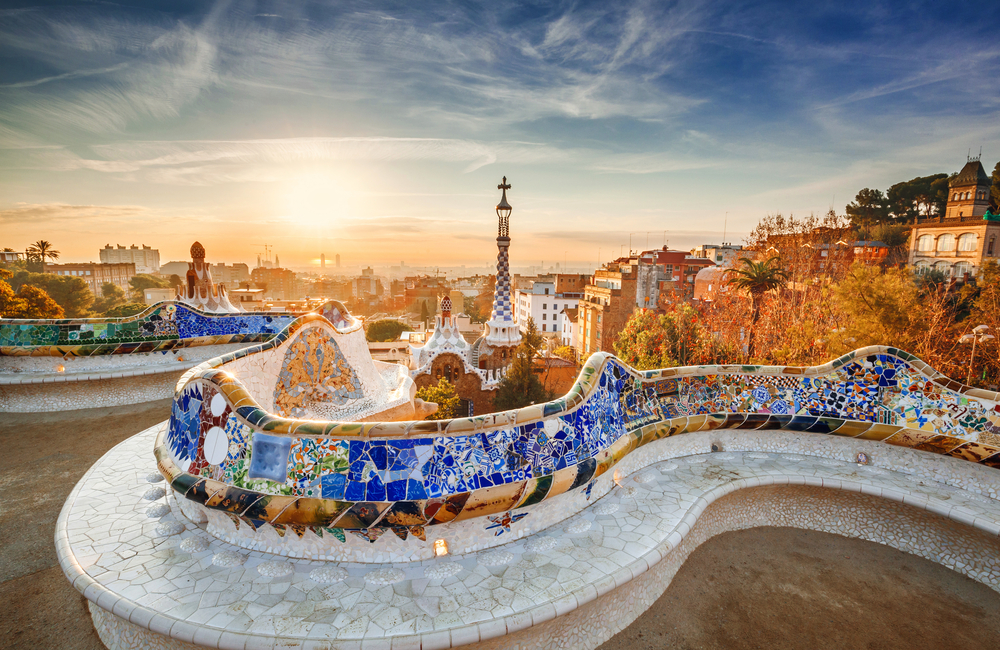 Adventure for All the Family
If you are planning a family holiday to Catalonia's capital, finding the best day trips from Barcelona should be at the top of your to-do list.
Catalonia is undoubtedly one of the top choices for tourists in Spain. It's not hard to see why. Spectacular weather all year round, fabulous cuisine, and a boatload of things to do for people of all ages.
What about expanding your horizons and including a few day trips to make it a true adventure? Here are some great suggestions to get you started.
Cute Fishing Village with Water Sports
Summer beach resort Arenys de Mar makes for one of the best day trips from Barcelona with something for everyone in the family. The charming fishing village steeped in history was once a wealthy port in the 16th century. Some of the defence towers remain.
The stunning beaches and promenade are a big draw for tourists. The yacht marina offers a host of water sports.
Dedicated to the art of lacemaking and traditional crafts, Arenys de Mar dates to the 14th Century. Museu Marés de la Punta is a local museum dedicated to artisan crafts of the area.
The town centre comes alive at night with locals gathering for their evening stroll. It houses the beautiful church (the Iglesia de Santa Maria) with its exquisite Baroque facade and beautiful reredos created by local Catalan artists.
Formidable Mountain Views
What could be more exhilarating than the fresh cool mountain air on a hot Barcelona day, with a spectacular view to boot? 1,236 metres above sea level at its highest peak, the 'Saw Mountain' is a must-do day trip. Prepare to be bowled over by the beautiful, jagged rock formations, weathered over time and giving the appearance of a giant serrated handsaw – hence the name.
Montserrat mountain is home to Santa Maria de Montserrat Abbey, the magnificent home to the Virgin Mary of Montserrat. Situated about halfway up this sacred place, it is a pilgrim's paradise, but you don't have to be religious to appreciate its beauty.
The funicular railway makes this trip accessible for all fitness levels and adds a touch of adventure for the young and old.
Meet the Need for Speed
What could be better than a day at an adventure park? PortAventura has it all. Boasting Europe's highest and fastest roller coaster in its very own Italian-themed Ferrari Land, it's not for the faint-hearted. It even has a replica Colosseum – well, 'when in Rome', as they say.
Made up of three different theme parks, it's hard to know where to start. One thing is for sure: you won't be bored. Meander between Europe's best rides, thrilling entertainment shows, and worlds within worlds. You can visit Mexico, China, and Polynesia all in one day here.
When you need to cool off, head for the huge water park and lap up the water slides to your heart's content.
The Lesser-Known Gaudi Church
During the industrial revolution, the cost of land in the city meant it was more economical for factory owners to relocate to the countryside. In 1890, Eusebi Güell moved his textile mill and all its workers to the purpose-built village of Colònia Güell. The worker colony was formed, and Gaudi was tasked to build a church for the residents.
The Gaudi style is unmistakeable in the Colònia Güell, but only the crypt was finished before the project came to an untimely end. It is suggested that this project was the testing ground for Gaudi's bigger dreams that were realised in the Sagrada Família in Barcelona.
The remnants of the factory, houses, hospitals, schools, and shops remain in the village. The amazing lesser-known church became a UNESCO site in 2005 and serves the residents of today. A true hidden gem in the search for the best day trips from Barcelona.
Increase Your Adventure by a Third
Did you know that cycling is said to take about a third less time than walking, and that Barcelona is one of the most bike-friendly cities in Spain?
We have shown you just four fabulous day trips to experience here, but consider this: if you visited them by bike, how many more adventures could you fit in the same time frame? The answer is a lot.
Get Help to Plan the Best Day Trips from Barcelona
At Bicilona we want to help you get the most from your limited time here. We love planning and executing bespoke bike tours specifically cultivated just for you – every trip is unique. If your family is new to cycling abroad, you might enjoy our beginners' bike tour article.
Imagine a tailor-made holiday itinerary to please each member of your family, including some of the best day trips from Barcelona. Where better to start than a bespoke bike tour?
Contact Bicilona to get your adventure started.