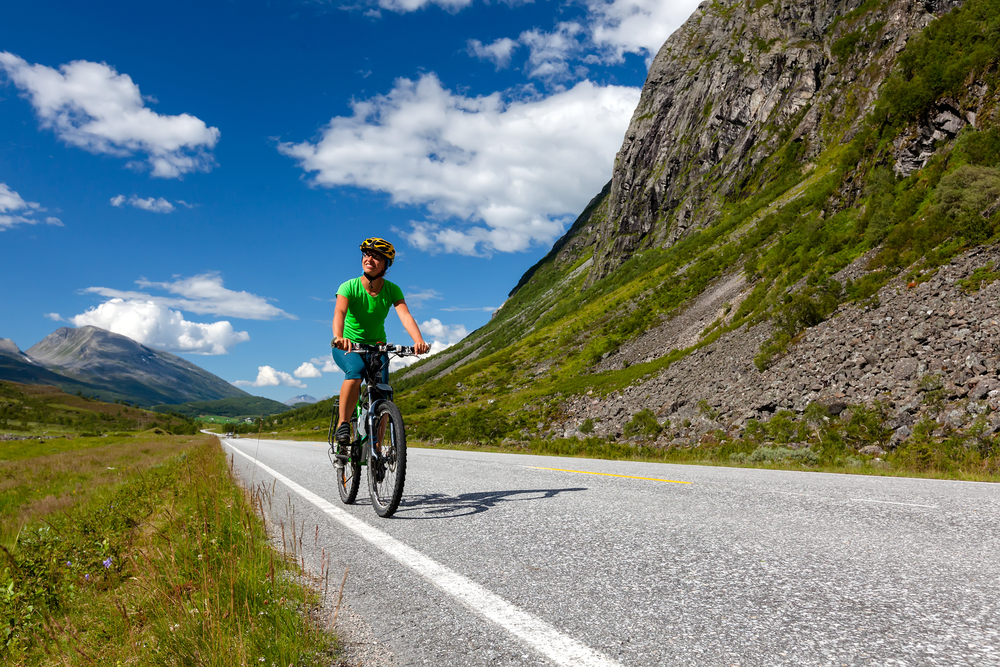 Your Questions About Cycling Tours Answered
Cycling holidays are a fantastic way to explore new destinations, meet new people, make new friends, and experience new cultures, foods, and drink. You're in the open air, getting exercise, and learning something new with almost every turn of the pedals. But are they right for you? And how do you plan a cycling holiday when you've never been on one before?
What Is a Cycling Holiday?
Cycling tours are typically organized with the intention of exploring and experiencing a region or country by bicycle. Cycling holidays can range from one day to several weeks. Before worrying about getting saddle sore, be assured that you won't spend 24/7 cycling. Nothing could be further from the truth.
A cycling holiday is what you make it. A couple of hours riding, followed by a leisurely lunch break, perhaps? Or how about riding out on a vineyard tour? Or a gentle pedal down the coast, before hitting the beach and having a paddle in the ocean?
And in the evenings, you might decide to stop over in plush hotels, cycling hostels, or rent a villa. How you spend your evenings out of the saddle is your choice ─ a relaxing dinner with a bottle of fantastic wine, perhaps? Or a barbecue on the beach?
Cycling tours are one of the most flexible ways of spending your annual leave. Your cycling holiday is exactly what you make of it.
Who Are Cycling Holidays For?
In a word, anyone. They are ideal for single people, married couples, and families. If you're a beginner, then you can arrange a tour that is easy on the thighs. If you are an experienced cyclist, then a mountain climb tour might be the challenge you desire.
They are perfect for people who want to explore new destinations and connect with nature. They are also great for those who want to explore new cities, like Barcelona and Girona.
They are for anyone who wants to get out of their comfort zone, experience something new, and take on a challenge suited to them.
What Are the Benefits of Cycling Holidays?
We've already mentioned many of the benefits of going on a cycling holiday, including:
Exploring new places
Meeting new people
Experiencing new cultures and foods
Exercise and fresh air
Cycling holidays offer a healthy and eco-friendly experience. You can take a cycle on trains, ferries, and buses. There's also a certain camaraderie within the cycling community, quite unlike any other. And, of course, you get to arrange your cycling holiday exactly how you wish it to be, or join an organized tour that takes all the strain out of planning your holiday ─ simply show up and enjoy!
Finally, cycling holidays aren't only friendly to the environment, they are friendly on your pocket, too.
What Kind of Tools and Gear Do I Need to Cycle on a Holiday?
If you are organizing your own cycling holiday, it's crucial to prepare for every possibility. We've put together a packing guide that covers all the essentials here:
Cycling in Girona ─ Your essential packing guide
The only things we haven't included in this list are:
Oh, and if you're concerned about how to carry everything you need… don't be. With a support vehicle, you only need to focus on enjoying the ride, the scenery, the company, and the experience.
Where Can I Cycle on a Holiday?
Cycling is an extremely popular activity for people who are on a holiday. You can explore the beautiful places and enjoy the fresh air while cycling.
There are many destinations in Europe where you can cycle, but Catalonia is known as the home of cycling for good reason. Whatever your preferred cycling terrain, and whatever your level of expertise on a bike, this region in the north of Spain has it all.
Form city cycling to rural biking, from award winning wineries to blue flag beaches, from relaxed dinner venues to early hours night clubs, from Gothic architecture to Champion's League football ─ whatever you like to do most out of the saddle, Catalonia is waiting for you.
How Do I Book a Cycling Holiday?
It couldn't be easier to book your first, or next, cycling holiday. Contact Bicilona today, choose between a guided tour or create your own tour, let us know your preferences, and we'll get the wheels spinning for you.