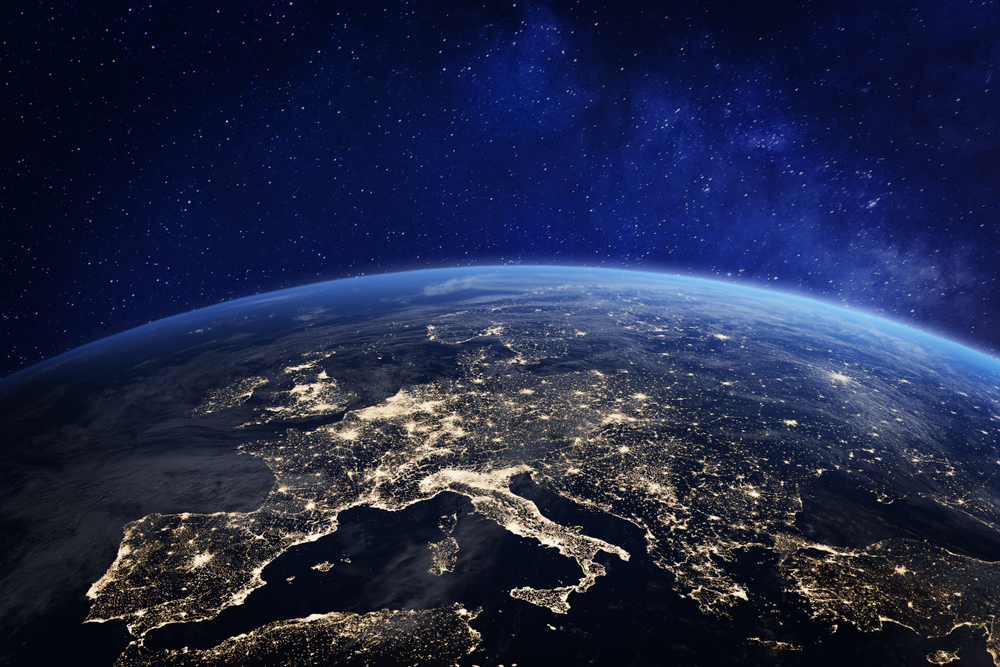 7 Questions to Answer Before Deciding on Your Cycling Holiday in Europe
You're planning to take a Euro road bike tour. That's a great decision and really exciting. There is so much to see and do across Europe, and cycling is a perfect way to do so. Before you decide on your cycling holiday in Europe, there are seven key questions you must answer.
1. What Do You Want to See and Do?
This isn't as easy to answer as you may think. It also depends upon your group, and what the different people within it like to see. For example:
Do you love to visit castles and medieval towns and villages, or do you prefer modern, hip locations with exciting shopping and nightlife?
Which is more to your taste – mountain scenery, quiet rural roads, coastal cycling, or urban cycle paths?
Do you want time to hit the shops for a couple of souvenirs to take home?
Do you prefer to eat out or eat in?
2. What Is Your Cycling Ability?
And not only yours, but your group's ability, too. Are you a professional group, used to riding longer distances and climbing hills and mountains? Or would you prefer an easy cycling tour, perhaps 20 to 40 kilometres a day to ensure the younger members in a family group are able to keep up without
becoming exhausted? Think about whether you want your cycling holiday in Europe to provide you with plenty of leisure time, or whether cycling is the main event and you want to test yourself.
3. What Food, Wine, and Weather Do You Prefer?
What type of food does your group like to eat? Do you want to eat local and try new dishes – perhaps even learn some tastes and techniques to take back home with you to remind you of a great cycling tour abroad? When it comes to drinking, if you like to sip some of the best wines in the world, then a European cycle tour is for you. But do you prefer deep reds or light whites? And which countries and regions should you target?
Of course, you'll need to consider the weather, too. For example, if you prefer to cycle in a temperate climate, what time of year should you travel once you know where you want to tour?
4. What Is Included in Your Euro Bike Tour?
Some guided cycle tours are sparse on their offering. Bring your own bike, supply your own food, and the lodging and a few maps are all that are provided. At the other end of the scale, you'll be equipped with state-of-the-art bikes, three square meals a day, a support van, guide, luggage transport, hotel or villa accommodation, and so on. You definitely get what you pay for, so all you need to do is focus on your essential packing for a cycle tour and having a great time.
5. What Is Your Language Ability?
If you can speak a little of the local lingo, it will improve experience no end. But if you aren't a natural linguist, then you'll need to go somewhere where the locals are happy to speak your natural language, too. For example, if you're cycling in Girona you'll find that the locals often speak Catalan, Spanish, English and French – and all as if they were their mother tongue. This makes it easy to converse and pick up a few of the essential words on your travels.
6. A to B to C Cycling, or From a Base?
Do you want to have a base from which to explore, returning each evening to 'home comforts', or would you prefer to do a tour during which you stay in a different location each evening? You might stay in a city, and cycle out to different landmarks each day, or take a circular or linear tour that takes in vastly different landscapes.
7. Do You Want a Guided Tour or To Be Self-Guided?
You may prefer a cycle tour with a guide, with your route, meals, luggage, etc. all planned. The guide will describe points of interest and you'll have activities and excursions planned for you. Self-guided tours are lower cost, but you'll need to plan your own activities, food, perhaps airport
transfers, and so on. You'll be provided with your maps, tips, recommendations for eating out, and plenty more, and you'll also have emergency contacts provided – but there is a big difference between guided and self-guided.
Bicilona – Ticking All the Boxes for Your Euro Bike Tour
Here at Bicilona, we believe in creating guided cycling tours that meet your desires. That's why we have cycle tours in Catalonia that tick all the questions you ask:
Catalonia's landscapes range from vibrant cities like Barcelona, to rural idylls, medieval villages, and coastal retreats
We offer bike tours for all cycling abilities – on all types of terrain
Our tours can be point-to-point or staying at a central location
There will be plenty of free time to taste the local cuisine (which is exceptional), and the area produces some terrific local wines
We supply almost all you'll need on your tour, meaning you can travel lighter and never worry about forgetting something essential
We offer guided and self-guided tours, matching your preference and pocket, from a single base or point-to-point cycling
For the best Euro bike tours, contact Bicilona today – and discover why this region is often quoted as
the cycling capital of Europe.