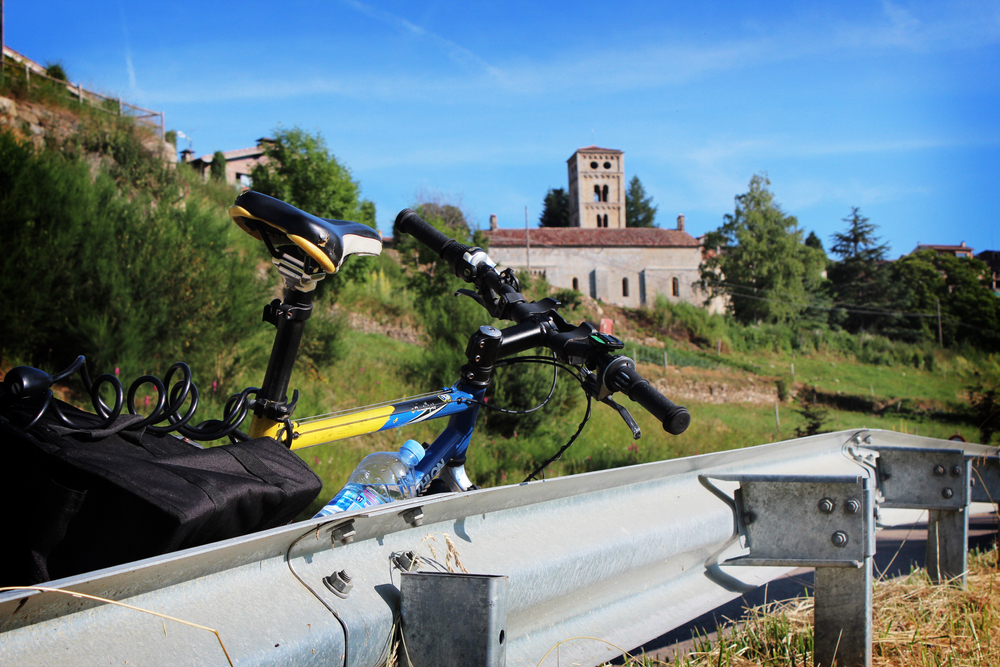 All You Could Wish for in a Cycling Holiday
Cycling in Spain is a way of life for many, but if you want the best of Spanish cycling then head to Girona. Here you'll find unique settings, medieval backdrops, incredible roads, and some of the best food in Europe. Little wonder that this part of Catalonia is home to more than 200 professional cyclists.
Exploring Girona cycling, and discovering its surrounding countryside couldn't be easier with a guided Catalonia cycling holiday from Bicilona Tours. But before we tell you how to book this fantastic cycling tour, let's look at what Girona has to offer.
Girona – Every Cyclist's Dream
Quiet roads. Amazing scenery. Fantastic climate. A superb and famous city, and ancient villages and towns that beg to be explored. This ancient city makes an exceptional base from which to explore this corner of Spain. Girona and its surrounds will not disappoint. Step into the heart of Girona, and you step back in time. You can walk thick stone walls, meander through narrow cobbled streets, and traverse winding street staircases.  Everywhere you look in Girona, you'll find another sight to behold. Take a walk beside the River Onyar. Watch as exquisite streetlamps begin to twinkle in the twilight. Marvel at the architecture that dates to when Julius Caesar ruled most of the ancient world.
Girona – Incredible for Foodies
If you are a foodie at heart, you will love Girona. From typical cafés that spill into the street, to Michelin-starred restaurants (El Celler de Can Roca was voted the world's best restaurant in 2013 and 2015), there is something to suit all tastes. Around most corners you will find a gastronomic delight, with menus and prices for your pocket.
Girona – For Game of Thrones Fans
The magic of Girona was not lost on the producers of Game of Thrones. In the autumn of 2015, the cast and crew flooded into the city to film scenes for its sixth season. Filming took place in no less than eight locations around the city, with locations depicting Braavos, Oldtown, and King's Landing.  Filming locations include:
A bridge over Riu Galligants
Banys Arabs (the Arabian Baths)
Pujada de Sant Domenec
Perhaps the most recognizable location is the steps of the city's cathedral. This is where the High Sparrow was confronted by Jaime Lannister and Mace Tyrell. Game of Thrones is not the city's only connection to celluloid. The Girona Film Festival is a well-loved and increasingly famous celebration of film and film makers, and a cultural event that introduces new audiences to the delights of this astounding city.
Girona – Cycling Holiday Perfection
When it comes to cycling in Spain, Girona cycling tours are among the best, with tremendous routes and stunning scenery in all directions.
The Mediterranean coastline is around 30km away
The Pyrenees lies to the north
The mountains of Les Gavarres are to the south
There is cycling to suit all abilities here, and some of the best are to be found on the quiet country roads around Girona. The scenery here is idyllic, and as you cycle the routes around Girona you'll get a real taste of local living. On the Bicilona Discover Catalonia 5-day, 4-night tour, you'll cycle along back roads and through quaint villages, blessed with weather that is pleasant year-round.
Cycling Tour Day One
After leaving Barcelona, you'll spend the first night in a 4-star hotel in Blanes. This gives you ample opportunity to relax and join the traditional promenade or take a twilight stroll along the beach.
Cycling Tour Day Two +
We head inland where you'll get your first taste of the Catalonian countryside as we head to Girona and the villa that will be your base for the next three nights.  This villa provides a wonderful base to explore Girona and its surrounds, with a stop for lunch in a lively riverside plaza. For the next three days, you will be guided on some of the region's best cycle routes. And, of course, you'll be treated to unique experiences each day that provide the full flavour of the history and beauty of this area. Among the highlights are:
Cycling through the hills of the Garrotxa Volcanic Zone Natural Park
The medieval village of Besalú
Castellfollit de la Roca
VA visit to the ancient ruins of Empúries
Lunch by the Banyoles Lake
The Museum in Figueres, the birthplace of Salvador Dali
How to Enjoy Some of the best Cycling in Spain
This 5-day cycling tour offers you the chance to experience some of the best cycling in Spain. Cycling a total of 300km, you'll have plenty of time to relax and enjoy all the highlights that this region has to offer. You'll be escorted by an expert guide, and the tour includes use of carbon fibre bikes and the accompaniment of a support van. Your luggage is transported on the first two days, and breakfast plus either lunch or dinner is included. The villa – set in private land – is the perfect place to relax and unwind by the pool, or to enjoy the Catalonian culture in Girona on an evening out.
We plan the whole Girona Cycling tour for you, and you receive photos, Strava stats, and a 3D video of your routes at the end of the tour. Starting in Barcelona and finishing in Girona (both cities have airports), this is one of our most popular tours. It is best to book early. For more information, discover your Girona Tour today.