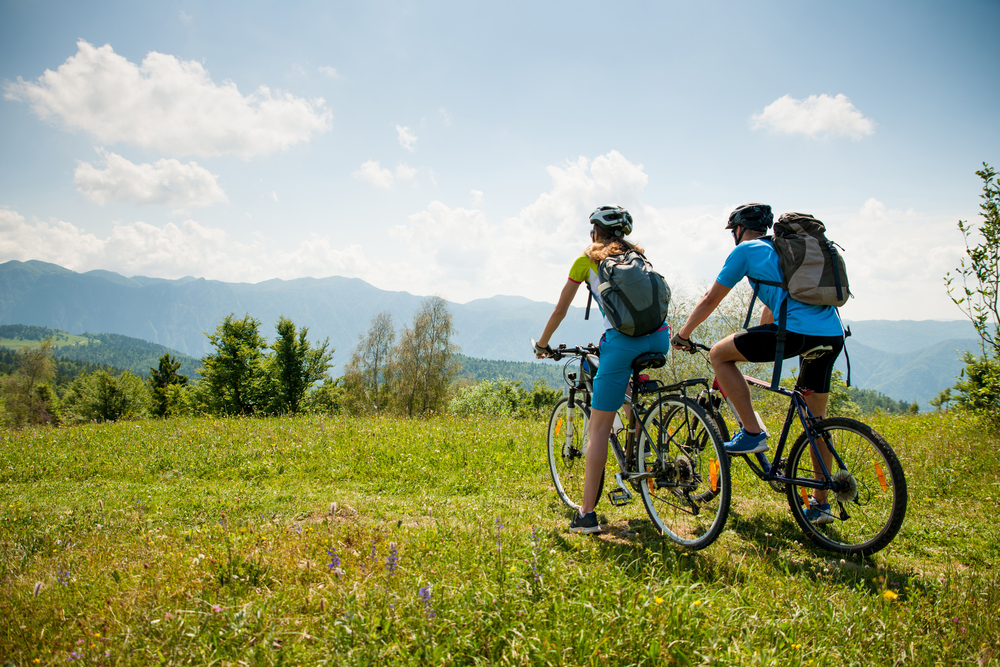 Why Do a Cycling Tour
As cycling tour guides, we think any reason is good to go cycling! But here are our TOP 5 reasons why you should go on a cycling tour:
1. Get healthier
Cycling and going on cycling tours is more popular than ever, in tune with people trying to become a little healthier. That includes tourists! Therefore, many different types of cycling tour available across the world. It's no wonder it's becoming an enjoyable holiday. Travelling is all about seeing something new, discovering a different culture and exploring the unknown. Perhaps even pushing yourself and learning a bit about yourself. And there is no better way to see the city or its surroundings than on a bike.  Not only is it good for you, but it allows you to see so much more of in just a few hours!
2. Local way of life
Going on a bike tour is a great chance to meet local residents. This way, you can learn what life is really like where you are. With a better understanding of the history and culture you can really enjoy the local way of life. And your guide will tell you all the best places to go and things to see. Also, of course they can tell you where to eat, drink and party like a local, too!
3. Recharge those batteries
Holidays and travelling are all about relaxing and recharging those batteries. And what better way to re-energize than with a gentle exercise in the form of a fun and relaxing bike ride. With beautiful scenery, fresh air and plenty of good weather it's the perfect daytime activity. And if you want to get your hands on some delicious tapas and work up an appetite – you guessed it – just ride a bike.
4. Like-minded people
It's often said that some of the best friends made are those we have met whilst travelling. And we can testify to that. Going on a bike tour is always a great way to meet fellow cyclists, share a great experience with like-minded people and make new friends.and met some incredible cyclists on bike tours, we can tell you that!
5. Personal experience
The best holidays are the ones with great experiences and lasting memories and a bike tour is always guaranteed to give you both. We know as all our bike tours so far have been different and unique, as everyone enjoyed their own personal experience.
When was the last time you did something for the first time?