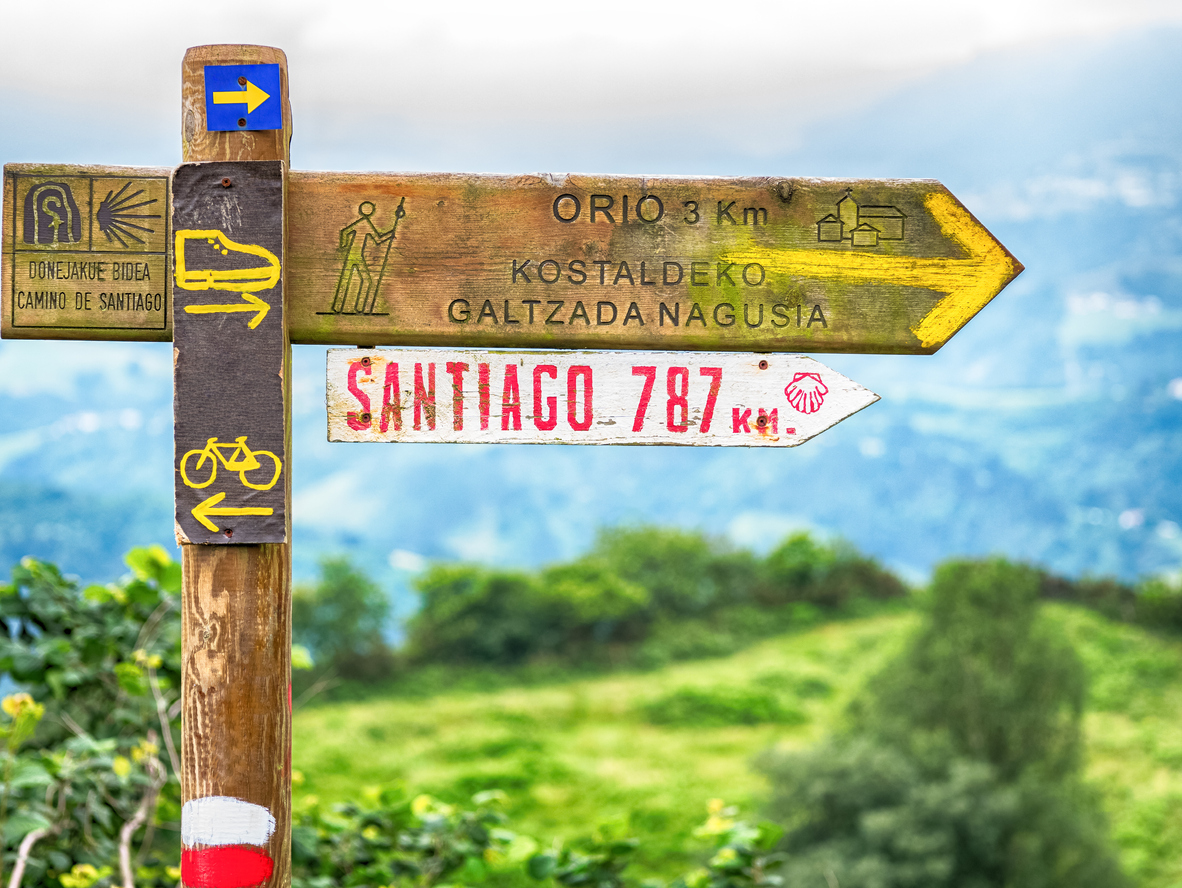 All Cyclists Need to Know About the Camino de Santiago
The Camino de Santiago is a pilgrimage to the Cathedral of Santiago de Compostela in Galicia, Spain. Dating back to the Middle Ages, the Camino was originally a long-distance walking route. Now it is also a pilgrimage for cyclists.
There are many routes, all of which end at the cathedral in Santiago de Compostela, which is in northwest Spain. When cycling the Camino, you'll travel through many small towns and villages and experience many different terrains and landscapes.
A Brief History of the Camino de Santiago
The Camino de Santiago is one of the most popular pilgrimage routes in Europe. Also known as The Way of St. James, it's also one of the oldest.
There are many legends about the origins of the Camino de Santiago, but it's generally agreed that it was established by St. James, the disciple of Jesus Christ who was later martyred in Jerusalem.
The first written reference to the Camino de Santiago can be found in a text from 1135 A.D., which mentions an itinerary that would take pilgrims from France to Spain and back again.
The Camino de Santiago does not have a single starting point. The route you travel depends upon your interests, though each makes its way to Santiago de Compostela. The most famous routes include:
Why Cycle the Camino?
Cycling on pilgrimage trails is a wonderful way to experience the natural beauty of some of the world's most iconic landscapes. It is also a fantastic way to explore the history and culture of these regions. There are many hostels and stop-off points along the way where you will meet other 'pilgrims'.
Cycling on the Camino also offers many physical and mental health benefits. It can help with blood circulation, muscle tone, and weight loss. It also helps with stress relief and many who have cycled the Camino speak of experiencing a deeper spirituality.
It is estimated that around two million cyclists complete the Camino de Santiago every year.
The Challenges That Cycling the Camino de Santiago Poses
A pilgrimage is set as a challenge. It's a test of stamina and strength of character, as well as a test of body condition. Some people choose to ride on their own, while others cycle with a group.
The challenges that biking the Camino pose are different from walking it. Some of the challenges include:
Biking on different terrains, which may include mountainous passes, cobblestone roads, and uneven terrain
Sharing roads with cars and other vehicles when there are no cycle lanes
The language barrier
Finding accommodation along the way
Carrying your own gear, food, and refreshments
Navigating unexpected closures
Three Tips for Cycling the Camino de Santiago
If you're planning to cycle the Camino de Santiago, you'll need to prepare for challenging terrains, narrow, winding roads, and steep inclines and descents. And, of course, you'll need to take all the supplies you need with you.
Our three top tips for cycling the Camino are:
Pick a bike that fits your needs and budget
Prepare your legs and body for the long cycling days
Pack light!
The Camino Catalan – An Extra Camino de Santiago Challenge
If you desire a tougher challenge and a longer pilgrimage, you might decide to opt for the Camino Catalan. This route starts in Barcelona and links up with the Camino de Santiago to finish at the Cathedral of Santiago de Compostela.
Would you like to know more?
Then contact Bicilona today. We'll be pleased to discuss all options with you.