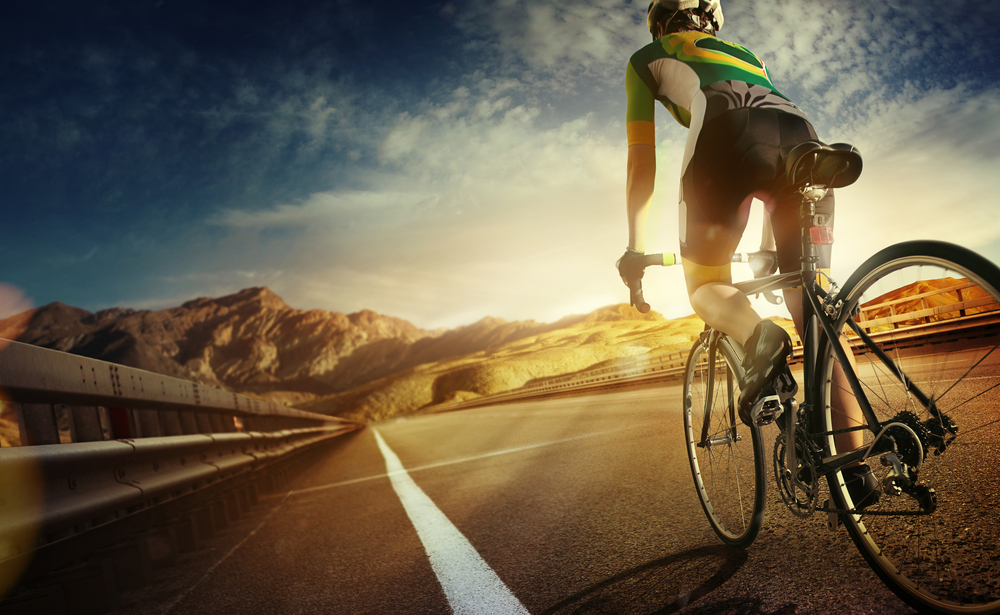 Are You Ready for the Tibidabo Challenge?
Barcelona to Tibidabo is a must if you are thinking about guided cycling tours in Spain. With cycling suitable for age 16+, a guided tour to the peak of the tallest hill in the Serra de Collserola provides an amazing ride and more besides. When you have reached your destination, you'll have the chance to survey the panorama of one of Europe's most beautiful cities. Not only that, you'll also find yourself standing alongside the sensational 'Temple Expiatori del Sagrat Cor' (the Sagrat Cor Church) and only a few moments from the Tibidabo Amusement Park.
Make the Most of Your Time on Tibidabo
While the cycle tour is the main attraction, let's first look at how you can best spend some time on Tibidabo while you holiday in Barcelona.
Tibidabo Amusement Park
This is a friendly, family-style park offering an enjoyable few hours (though mostly aimed at children)
and accessed by most visitors via the Funicular railway. As a cyclist, we're guessing that you enjoy the thrill of the ride more than most. This is a good enough reason to pay a visit to the amusement park on Tibidabo. Built in 1889, the amusement park
is one of Europe's oldest, and hosts more than 20 rides, including a big wheel and roller coaster. The roller coaster has a drop of around 100 feet, but when you are riding it seems a lot more – you hang in the air on the first descent with Barcelona and the Mediterranean spread out in front of you. From this fall, the coaster winds in and out of thick hillside vegetation and offers spectacular views throughout its journey.
The Sagrat Cor Church
For a more relaxed and cultured experience on Tibidabo, a visit to the Sagrat Cor Church should be on your list. This is a beautiful church, originally built in the early 9 th century and then renovated from 1902 through to 1961, when it was finally completed by Josep Maria Sagnier i Vidal. The architectural style of the church is a mix of neogothic and modernist, and it is difficult not to compare to the Sacré-Cœur in Paris. Admission is free, though we recommend you pay a little extra to take an elevator to the viewing platform. Don't' forget to capture a photo of Barcelona's answer to Rio de Janeiro's Christ the Redeemer statue that stands on top of the church.
Barcelona to Tibidabo Cycling Challenge
Our Barcelona to Tibidabo Cycling Challenge is ideal for the more adventurous cyclist. A 50km round-trip, the ride to this iconic destination wends its way at a gradient that is surprisingly gentle in parts, but undoubtedly testing in others. The route takes you toward the small town of Molins de Rei (the 'King's windmills'). You'll join the Carretera de Vallvidrera. While rated as a medium difficult climb, your journey here is made easier by the immaculately road surface.
The road then winds as it climbs, offering incredible views on the way as you traverse the tree-lined roads of the National Park of Collerosa. The Volta a Catalunya is Spain's oldest cycle race and has had a stage finish in the parking area. Once you have made the ascent, you may decide to take a little time out before making the thrilling descent back into Barcelona City Centre.
We recommend that you allow around five hours for the Tibidabo Challenge. Also, when you reach the peak, you'll find there are few places that offer refreshments – and those that do are expensive. So, our advice is to make sure you have refreshments with you.
Are Your Up For The Tibidabo Challenge?
If you visit Barcelona, you cannot fail to miss Tibidabo. It is visible from all parts of the city. At night, it is gloriously illuminated. The Tibidabo Challenge from Bicilona Tours is an expert-guided road bike tour, and includes hire of a carbon
fibre road bike and helmet. You'll also get photos, video, Strava stats, and playbacks of your tour in 3D. For more information or to book the Tibidabo Challenge, please make your Barcelona to Tibidado Cycling Tour enquiry now.