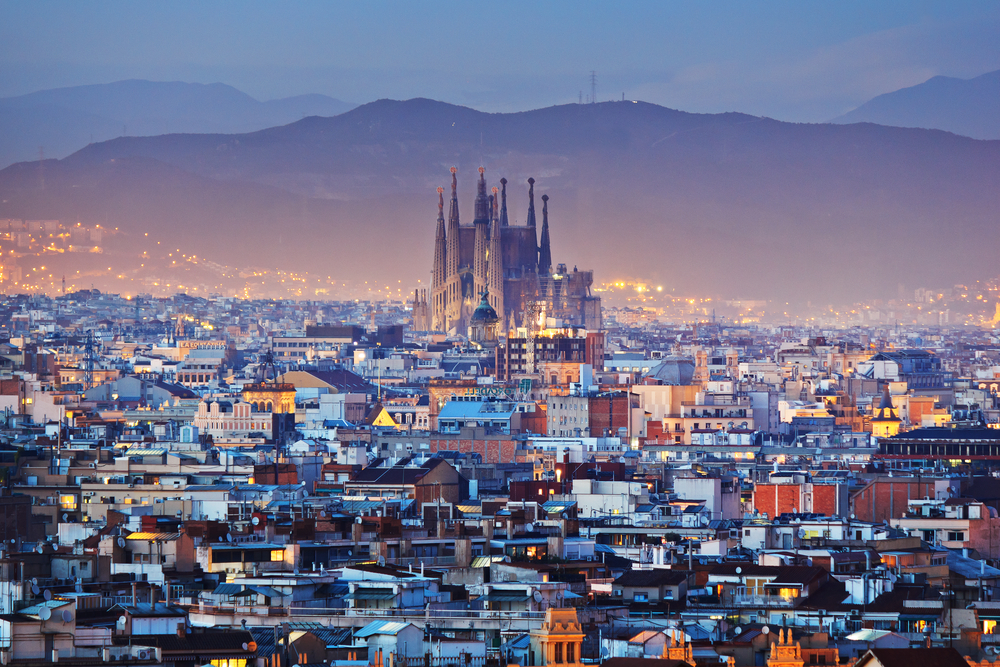 6 Delightful Dishes to Pump Up Your Taste Buds
One of the best things about cycling tours in Catalonia is the food in Barcelona. Like all regions of Spain, it has its own distinct dishes, with influences from France, Italy,the land, and the sea. This is Mediterranean food at its finest – and what better way is there to end a day's cycling than with a visit to a local restaurant serving authentic Catalan cuisine?
Irresistible Food in Barcelona
One of the most common questions our cycle tour guides are asked is what people should eat when they go out on the town in Barcelona. The choice is so wide, it's one of the most difficult to answer. You'll find that whether you are a meat eater, pescatarian or vegetarian, there are amazing dishes to delight your taste buds.Local ingredients include artichokes and aubergines, olive oil, pork, cod, tuna,and sardines. Traditional dishes combine some of these incredible fresh products to create exquisite stews, soups and salads.Here is our pick of food in Barcelona that you simply must try during your cycling tour in and around Barcelona.
•Escalivada
A vegetarian dish typical of the region, escalivada is made from blackened tomatoes, peppers and aubergines. These are grilled on an open fire –sometimes placed directly in the ashes – and presented as charred vegetable strips. Peeled and smoked, the dish is drizzled with olive oil and salted. You may also be served escalivada with tuna or anchovies.
•Escudella
This dish is served in two parts. The first is the escudella, a type of broth which includes pieces of pasta or rice. The second part is carn d'olla – a dish of all the meat and vegetables that have been cooked in the soup first and removed to be served with a large meatball called the pilota.
•Esqueixada
A treat for seafood lovers, this is a dish based on salted cod that has been hung to dry. The cod is tossed in a salad of sliced tomatoes and onions, with a drizzle of vinegar and olive oil. You may also find the salad includes olive oil and hard-boiled eggs.Now. Let's move to desserts!
•Panellets
The base of this dish is almonds, sugar and eggs (and often potato). These ingredients are combined and rolled into balls, before being rolled in pine nutsand baked. These are a magnificent marzipan treat.
•Mel i Mató
This traditional dish is made from the Catalan cheese called mató, which is likericotta but with a milder taste. This dish is nearly as old as Barcelona. It's light,smooth, creamy, sweet, and crunchy – an explosion of taste and sensationignited by the honey drizzled over it and the walnuts sprinkled in it.
•Crema Catalana
Probably the most famous dessert in Catalonia, and served around Spain, cremacatalonia is very much like crème brulee. The differences include being madefrom milk instead of cream and being thickened with eggs. Cooked in a waterbath in an oven, like crème brulee the top is sprinkled with sugar before beingtorched.
Where to Find Authentic Catalan Cuisine
Barcelona is a modern, eclectic city, and many of its restaurants now cater for an international audience. Often, this means that recipes are not quite as traditional as they should be. So, here's our tip to eat authentic Catalan dishes in Barcelona– get a little off the beaten track. The backstreets are where you'll find most of the Catalan-named restaurants (look for names with the word 'can' in them orx's) – and these are the perfect places to eat like a local in Barcelona.
Our guide will be more than happy to point you in the right direction when you are enjoying your cycling tour in Spain. Your enjoyment is our mission, you'll see that from some of our TripAdvisor reviews. To learn more about our cycling tours in Catalonia, including our 'Create your own cycle tour options, contact Bicilona today