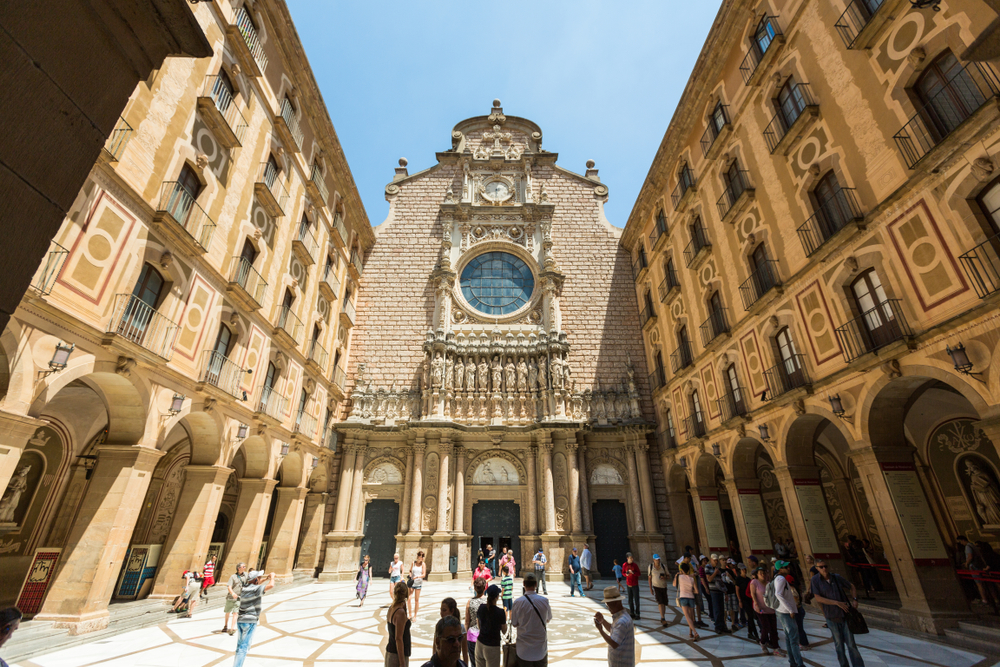 And E – for Everything You Could Wish for in a City
Barcelona is one of the most amazing cities in the world. Especially if you plan to explore Barcelona by bike. It literally has everything you could want in life. Good food, fantastic wine, coasts, mountains, and amazing architecture. If you are taking a bike tour in Barcelona, it's hard to know where to begin to make the most of your time here.
If you plan to create your own cycle tour of Barcelona, this ABCD of biking in Barcelona is exactly what you need.
What Is the ABCD of Bike Tours in Barcelona?
"ABCD?" we hear you ask. That's right. It's the best way to see all the delights that Barcelona has to offer, plus cycle in the different styles that will help make your trip here so memorable. When we say ABCD, we mean:
Architecture
Beach
Climb
Day Dreaming
Let's explore the architecture first.
A is for Barcelona Architecture by Bike
Take a ride through Barcelona's old town and then through to the Gothic Quarter. Cycle on some of Europe's best cycle lanes. Bounce along cobbled streets. Around every corner there is another architectural surprise awaiting.
You'll love the Medieval ambience and the way that this part of the city appears to be frozen in time. Patios and fountains are abundant here, and the culture is eclectic. You'll find small squares with inviting cafés, churches and museums in almost every street. But the main attractions include:
Plaça del Rei, the Royal Palace, Palau Reial Major, encloses a peaceful square. You could be on a set of Game of Thrones.
Palau Episcopal, which dates back to the 10th This stunning building incorporates influences from down the ages.
Cappella di Santa Agata, a perfectly formed chapel of the Gothic Palau Reial Major. It's bare inside, except for the most amazing timber ceiling.
This is easy cycling. The time it takes, though, depends upon how many of the amazing attractions you wish to visit, and how long you spend in them. It is easy to get lost in this district for days.
B is for Barcelona Beaches by Bike
To take in the best of the sun, take a laid-back pedal along the coast and the Barceloneta Beach. Don't forget your sunscreen and a towel to paddle as well as peddle.
There are plenty of places to break for tapas or paella. Take an evening ride and enjoy a cocktail by the coast. One word of warning – it can get busy with locals 'promenading' along the boardwalk. If you fancy a little secluded sunbathing, there are one or two lovely little bays along this section of coastline.
Another easy ride, which will take around two hours – though that doesn't include breaks, lunch, and a spot of sunbathing.
C is for The Mountain Climb at Barcelona
Barcelona lies between the sea and some fantastic small but testing mountain climbs. One is the Tibidabo Challenge.
If you're feeling energetic, you should take to the Collserola Mountain Biking Trail. You'll also find this is popular with serious runners.
It's a tough climb to the top, but once there the cycling is reasonably relaxing. And there's always the freewheeling decent to look forward to. If you feel extra energetic, complete the climb to Tibidabo before you take a rest and then make your way back to the city.
The round-trip ride will take around four hours, including some time to savour the magnificent views.
D is Barcelona Daydreaming on a Bike
The parks in Barcelona are perfect for a morning or afternoon excursion. Take a picnic with you, kick off your shoes, and feel the grass between your toes.
One of the best parks for cycling is the Parc Ciutadella. It has plenty of cover provided by the multitude of palms, providing a cooling shade as you're cycling through the park's cycle track which takes you to the waterfront.
There are 70 acres to explore in this park, which is accessed via the Arc de Triompf. There's a boating lake, a stunning water fountain, and even a zoo here. Perfect for a family cycle ride.
The ride itself will take around an hour. With a picnic and visit to the zoo included, you could easily spend a day here.
E is for Everything You Want to See and Do in Barcelona
Whatever your passion, you'll find it in Barcelona. And what better way than to find it on bike? For more information about Barcelona cycle tours, including guided and self-guided, contact Bicilona today.