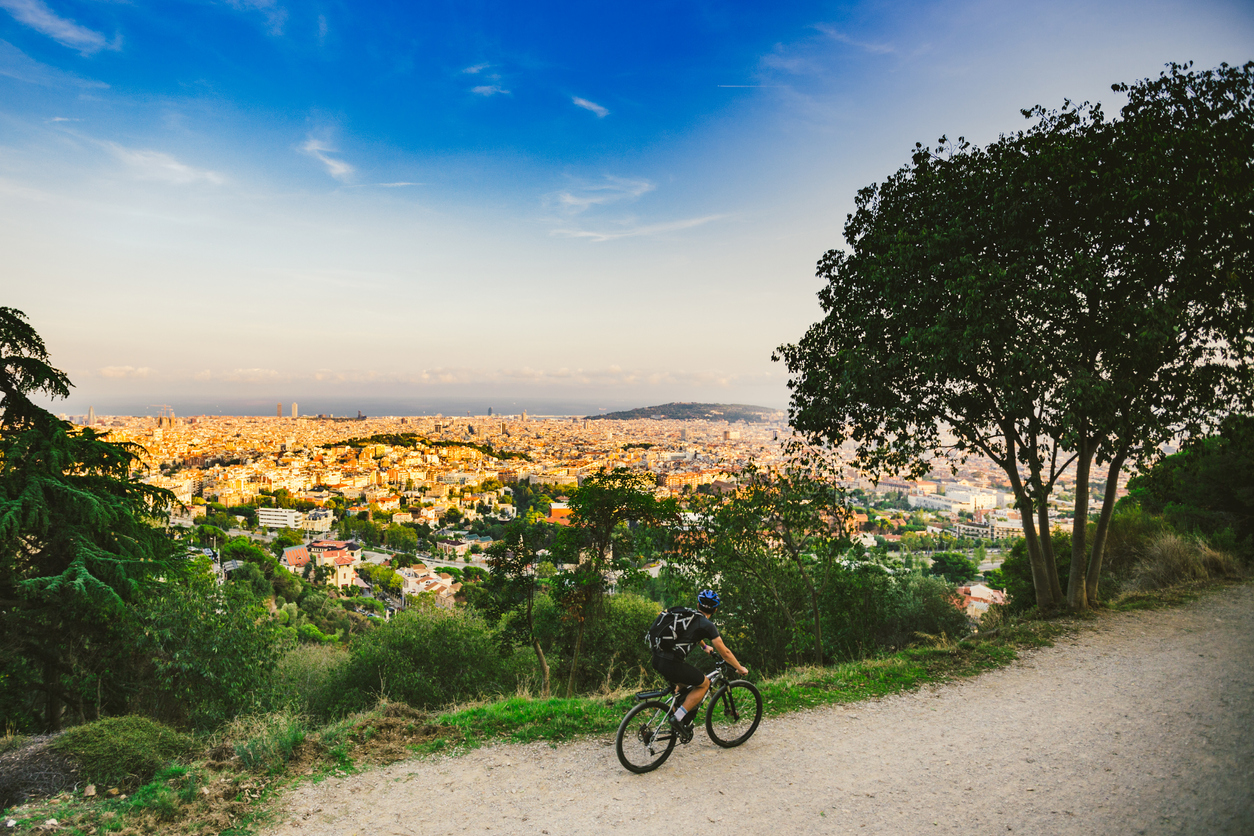 Five Crucial Factors to Consider When Choosing Your Spanish Cycling Holiday
Cycling holidays in Spain are popular with cyclists of all abilities. It's not hard to understand why, either. Spain has some stunning scenery, cycle routes for all, and a wide variety of things to do and see. Then there's the coffee culture and the food and wine. And the people. You'll be hard pressed to find friendlier people. Plus, English is widely spoken, though, of course, it helps if you know a few Spanish words for beginners on holiday.
So, little wonder that you want to take a cycling holiday in Spain. The question is, how do you choose the perfect cycling holiday for you?
Whether going on a solo-cycling holiday, or as a group, there are five considerations to make. These will help you make the best choice for your cycling holiday.
1.    Location and Terrain
Spain is a vast country, and every region is unique. The great news is that Spain has done an excellent job of making cycling accessible to all levels of riders.
If you are looking for an active holiday with plenty of variety, then the northeast coast of Spain might be for you. If you are looking for a quieter and more relaxing holiday, then head south towards Andalusia.
The terrain of your destination is also important to consider. Different terrains offer diverse challenges and will appeal to diverse types of cyclists with varying skill levels and interests in mountain biking, road biking, or other disciplines of cycling.
We're blessed in Catalonia to be able to offer the whole spectrum of terrain types, including rural flatlands, coastal roads, city-centre cycling, and mountain climbs.
2.    Climate
The climate of the cycling holiday destination is another key factor to consider when choosing a cycling holiday destination. A good cycling climate will make the experience more enjoyable and ensure that cyclists can ride year-round without having to worry about extreme weather conditions.
The temperate climate is what makes Catalonia one of the most popular cycling destinations in Europe. You'll find very few rainy days here, and (unless you wish to head to the Pyrenees for some cold weather cycling), you'll find even winter days don't suffer the extreme temperature variations of other countries.
3.    Safety, Security, and Accommodation
You want to make sure that you are staying in a safe location with good security measures in place for cyclists. Our advice is to always book your cycling holiday through a reputable company with great local knowledge. This should also ensure that you benefit from great accommodation when you are not in the saddle.
4.    Food and Drink
Spain has a long tradition of cooking and winemaking, so it's no surprise that the country has some excellent restaurants and vineyards to explore. With Spain's natural affinity for cycling, it's easy to find great routes that mix cycling with great Spanish food and drink.
Each region of Spain has its own speciality dishes and wines. Before you book your cycling holiday, consider what type of food you wish to experience ─ and consider including a wine tour in your holiday plans.
5.    Your Budget
Of course, you'll need to package your cycling holiday within your budget. How much you can spend will help to determine where you stay, the length of your holiday, your accommodation, and so on. Should you hire your bikes or bring your own? What type of accommodation can you afford, and where will your accommodation be located?
You should make sure that you allow for food and drink, and the cost of any activities you wish to try. It's always best to get local advice before travelling, so there are no surprises to your finances while on holiday.
Our Bonus Tip for the Cycling Holiday of a Lifetime in Spain Is…
A good cycling holiday should be an experience of a lifetime. Spain is a fantastic country in which to have that experience. But Spain is a large and diverse country. It's important to choose the right destination for you.
Considering all the factors we have mentioned is crucial to making the right choice ─ so, too, is seeking the advice of a cycling tour company with the experience and local knowledge to ensure your choice of destination is the best one for all the reasons we've discussed in this article.
To start designing your perfect cycling holiday in Spain, contact Bicilona today.