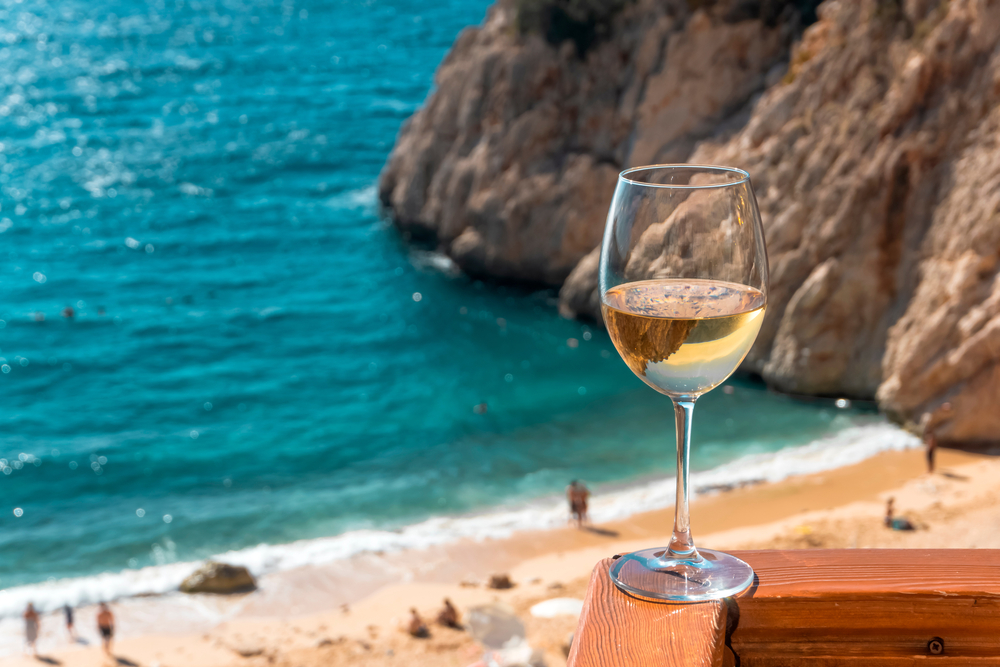 Wineries, Bodegas, and Wine Bars Showcasing the Best of Catalonia
Wine tasting in Barcelona is something that you really should do when you visit Catalonia. Barcelona is a city that has been known for centuries as a wine-producing region. It is also a place where many of the world's most famous wines are made.
In and near this beautiful city, you will find some of the most historic and respected wine-tasting institutions in the world.
In this article, we share some of our highlights of wine tasting in Barcelona.
What Are the Best Grapes and Types of Wine in Catalonia?
Catalonia is home to a multitude of grapes and types of wines – some of the best in the world, and known for their quality and diversity. The main production zones are Penedès and Terra Alta. The main grape types are:
Xarel·lo
Macabeo
Chardonnay
Cabernet Sauvignon
Merlot
Garnacha Blanca
Two of the best ways to experience the wonderful wines that such grapes produce is to visit Barcelona's wine bars or enjoy one of the many wineries that offer wine tasting tours.
Barcelona's Best Wine Bars
Barcelona has long been known as a food lover's paradise, with its tapas tradition and famously good cooking. In recent years, there has been a movement to open more wine bars all over Barcelona. These establishments offer an alternative setting where people can drink and enjoy wine while also being able to enjoy tapas or other typical Catalan food.
The best wine bars in Barcelona include:
Here, you'll find a huge selection of wines, served by exceptionally well-trained staff, all of whom are wine connoisseurs. Most wines here are produced by wineries that are environmentally friendly. If you visit Bar Brutal, be ready for a great time in a crowded bar.
Here you'll find a tavern with a warm, friendly welcome. The wine list is extensive and varied – trust the sommeliers who serve you to choose a wine for you and your food choice. (Try and eat at the Piano table.)
First opened in 1974, this wine bar is decorated simply. The wine list numbers around 300 choices, but you will find that their wine matching does not follow the usual method of pairing with your food choice. Here, they make wine pairing personal, by trying to match each wine with a person.
Not-To-Miss Wineries in Barcelona
Barcelona's wine region is in the south-west of Catalunya, bordered by the Llobregat River on the north and the Mediterranean Sea on the south. It produces a wide variety of wines including white, rosé, red and sparkling wine. The region also houses some terrific wineries to visit.
The wineries in Barcelona have been earning a reputation as some of the best places for wine tasting in Catalonia, since they offer a mixture of both Catalan and international grape varieties. There are more than 50 winemaking firms in Barcelona that together produce around 500 million litres of wine annually. Here are just a few:
A winery that specializes in traditional Catalan wines. It was founded in the year 1978 by Josep Pujol.
The winery has been growing and expanding ever since its establishment. It's now one of the top-producing wine companies in Catalonia, giving it a reputation for quality and excellence throughout Spain.
La Vinya del Clot is a wine-producing vineyard located in the municipality of Barcelona within the metropolitan area. It is known to be the first wine-producing estate in Spain, and it was founded by Pere de Vilanova in 1250.
La Vinya del Clot produces wines under three different labels: 'Bodega Vinícola La Vinya del Clot', 'Bodega Catalana La Vinya del Clot', and 'Bodega Espanyola La Vinya del Clot'.
El Vinyet de la Comtessa
A winery located in the Montsant wine region; they have many different wines with names that reflect their place of origin. The vines are cultivated in a natural way and the wine is never manipulated or filtered. The grapes are harvested by hand and allowed to dry out for two weeks before being treated with natural yeast and left to ferment.
After fermentation, they are then aged for at least six months in French or American oak barrels. They are then bottled to preserve their delicate aromas and flavours.
Bodega Ysios
This is a small family-owned bodega (not a winery, but we couldn't not mention Ysios) that has been in Barcelona for over 200 years. They are an award-winning company with over 150 wines to choose from.
The Ysios bodega has been in Barcelona for over 200 years and is an award-winning company with more than 150 wines to choose from. Not only a wine store, they also have tapas, champagne, grapes, and more.
Catalonia Is One of the Best Wine Regions in Spain
Wine has been produced in Catalonia since the XV century, and it currently produces some of the best wines in Spain. The region is mostly known for its white wine production, though red wine production can be found throughout Catalonia, too.
If you love wine, you'll love Barcelona and Catalonia. We've have highlighted only a few options in this article. We've found that all those mentioned are perfect for cycling enthusiasts, too – especially to experience after an engaging day discovering Barcelona by bike.
For the perfect cycling holiday in Catalonia, contact Bicilona today.