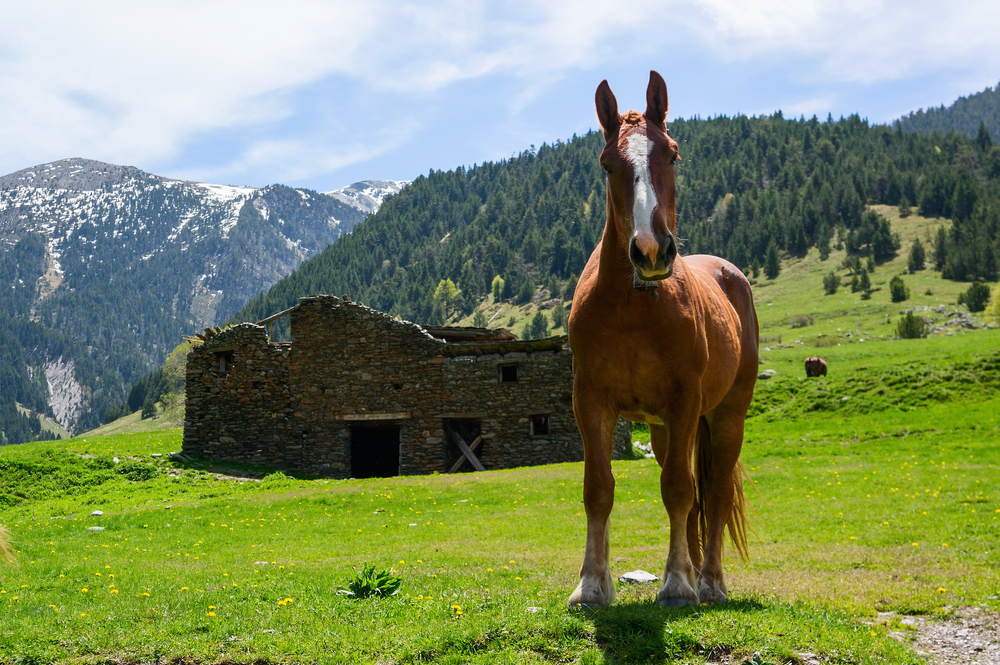 How to Spend the Perfect Holiday in the Catalan Pyrenees
The Catalan Pyrenees is a region of stunning mountain ranges, serene valleys, and sleepy villages. It is truly the perfect destination to explore for a day, week, and longer. It has a rich history, which can be seen in its ancient architecture such as castles, fortresses, and churches.
Visiting the Catalan Pyrenees is not an easy task as there are so many options to choose from. So, here are some great destinations and ideas for what to do in the Catalan Pyrenees.
Hiking and Mountaineering
Hiking and mountaineering are popular activities in the area.
Hiking in the Catalan Pyrenees has many benefits. It can provide physical activity, help you to explore nature by observing flora and fauna, promote social interactions with your friends or family and make you feel proud of your achievements.
The best time to go hiking in these mountains is during spring or fall when the temperatures are not so hot. A great place to start is the Vall de Sant Joan-La Pineta Valley. Here, you will find a lot of trails that are gentle enough for beginners, but also some difficult ones for those who are more experienced.
Caving and Speleology
The Pyrenees offer a great opportunity for caving and speleology.
The caves of the region represent a remarkable spectacle, with vast chambers and galleries, often adorned by hundreds of stalactites and stalagmites. These are also the result of the work of water which has sculpted them from limestone over many years or even millennia.
There are more than 600 caves classified as natural monuments in the Catalan Pyrenees. These include:
Some of the caves are home to paintings dating back to Paleolithic times. One such cave is Alta Cerdaña. The cave is dated at 25-30,000 years old and contains paintings that depict aurochs and other animals.
Another of the most famous caves here is L'Esquirol. It has a length of 400 meters and leads to an underground river that flows through it.
Rock Climbing
The Catalan Pyrenees is one of the best places in Europe to rock climb due to its steep and high cliffs. It offers a wide variety of climbing styles and challenges for all levels from beginner to expert.
Anyone who enjoys adrenaline rushes, breath-taking views or exploring beautiful nature should consider visiting this region. It has some of the most famous peaks for climbers to conquer, such as Montserrat and Montgó for experienced climbers. For beginners, there are some easier mountains to climb close to Barcelona or other towns that offer a gentler introduction to this sport such as Montjuïc or Tibidabo.
Rafting
One of the most common activities in the Pyrenees is rafting. It allows people to enjoy nature as it should be. It also allows people to explore new areas which they would never be able to otherwise, because they are difficult to reach by other means of transport.
You can also choose the level of difficulty that you want to experience when going rafting. For example, the Lleida-Andorra River is perfect for beginners because it's not too fast and is spacious.
Explore Castles and Chateaus
The castles and chateaus of the Catalan Pyrenees are an amazing blend of medieval architecture with baroque, rococo, and art-nouveau flourishes. Indeed, the mountains have some of the most spectacular castles and chateaus in Europe.
The many castles to visit includes the one at Montroig Castle, originally built by Felipe V of Austria-Hungary. Perhaps the most famous castle is called Château de Foix, which has been around since 1020 AD, and it was used as an artistic centre in 1737 AD.
Cycling in the Pyrenees
Catalan's Pyrenees is one of the most popular places to start cycling trips in Europe. It offers some of the most beautiful landscapes, stunning views, and challenging climbs while also being relatively accessible due to its proximity to Barcelona and Girona.
There are many beautiful cycling paths in the Catalan Pyrenees, including a popular mountain route to the ski station of Vallter 2000. This region is a fantastic destination for cyclists and tourists alike. It is the perfect place to escape from the hustle and bustle of city life.
The Catalan Pyrenees – Perfect for All Adventures
The Catalan Pyrenees have been a popular destination for travelers for centuries, but it was not until recently that they started to receive recognition by the tourism industry as part of their new destinations portfolio.
The Catalan Pyrenees are also one of the most accessible regions, making them ideal for people who want to get away from busy cities but still have easy access to culture and activities.
Best of all, when cycling in the Catalan Pyrenees, you can combine many of the other popular activities that we have described above.
To find your perfect cycling holiday in Catalonia, contact Bicilona today.