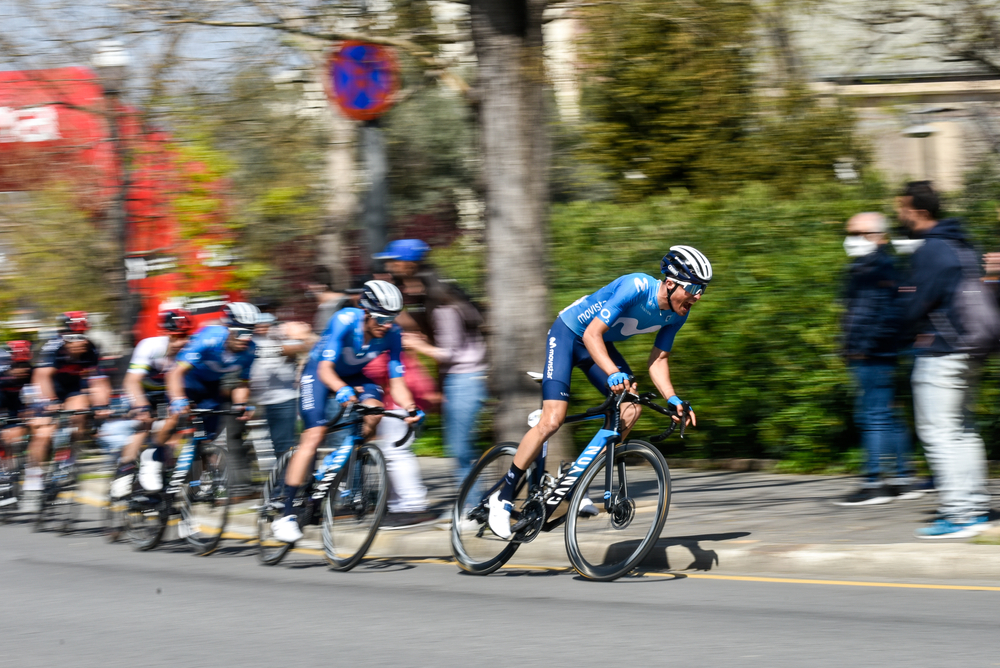 Where to Ride, What to See, and How to Do It All
Mountain bike tours in Catalonia are an experience for both body and soul. While the physical activity can be intense, the reward is perfect: spectacular landscapes, breathtaking views, feelings of freedom and excitement.
It is not just about being outside in nature or challenging oneself to explore new places. It's also about reaching a state of calmness and relaxation when the body is tired. It's about forgetting everything else for a little while with friends or family. Catalonia is the perfect place to do this – and one of the best places to visit in Spain.
The 5 Best Mountain Bike Tours in Catalonia
There are so many mountain bike tours in Catalonia, that it is impossible to mention them all. However, here we look at five of the best – all perfect for a bespoke, customised mountain bike touring holiday.
1.     The Transvalls del Montseny
The Transvalls del Montseny mountain bike route is a whole new experience. It starts in Montseny Natural Park and finishes at the top of Montserrat, which includes parts of Catalonia, Aragon, and the Principality of Andorra.
The route offers an incredible journey through different landscapes that range from great pine forests to rocky peaks. You'll be able to enjoy the natural scenery as you bike through thick forests or ride down slopes covered with pine trees.
There are some long climbs and descents with steep gradients on most hillsides, which riders need to watch out for. However, there are also some easy sections where bikers can pedal quickly and enjoy views of the countryside.
2.     The Vall d'Aran
The Vall d'Aran mountain bike route is a loop totalling 550km and starts at the town of Arinsal. The whole route includes gentle uphill roads, long, steep climbs, and exhilarating downhill sections. Be prepared to witness the most amazing views of this stunning region.
3.     The Catalan Pyrenees to the Costa Brava
If you are a mountain biker who is looking for a challenge, or just want to explore the spectacular nature of Catalonia, then this route is perfect for you.
This is one of the most interesting bike trips in Catalonia. It offers great views of natural scenery, passes through a wide variety of landscapes, and provides visitors with an appreciation for the diverse history and culture.
The route starts in the Catalan Pyrenees and then takes us to some fantastic mountain bike trails. We can then visit different villages before making our way to Barcelona, where you can enjoy all that this amazing city has to offer.
4.     The Pyrenees to Andorra
The Pyrenees to Andorra mountain bike route offers a variety of trails for all levels, and is one of the best mountain biking routes in Europe. It starts in the Pyrenees and ends with some of the most challenging trails in Andorra. It takes you through some of the most beautiful landscapes and difficult terrain. There are many steep climbs and descents, but it's worth it for the stunning views including views of the French ski resorts on a clear day.
It's possible to do it in two days – one day if you're experienced – but three days are recommended for exploring the towns on the way.
5.     The Costa Daurada
The Costa Daurada mountain bike route is a great place for anyone who loves to explore nature. It also features some of the best views and landscapes.
This cycling route runs from Girona to Lleida. It covers some of the most beautiful regions of Catalonia, such as the Empordà, La Selva and La Noguera. This route includes more than 1,000 meters in altitude difference, and it can be ridden in either direction with families or groups of friends.
5 Reasons to Book Your Next Mountain Bike Tour with Us
When it comes to booking a mountain bike tour far from home, it pays to speak with the experts. Here are five reasons why we are the people to talk to.
1.     Customized Mountain Bike Tours Based on Your Needs and Preferences
Mountain bike tours are a great way to explore terrain that you might not have been able to otherwise. And, with the custom cycle tour option, you can choose the length and difficulty of your tour.
You will be provided with a mountain bike that is specifically suited for your needs. The tour guide will be equipped with all necessary tools for fixing any potential problems that may arise on the trail.
2.     Fully Equipped, Modern Support Vehicles Complete with Food and Beverages
Our support vehicle can carry items for the tour, transport riders when it is too far to ride, and in some cases offer a rider a break if they are struggling.
The food and beverages that are served on cycling tours are an important factor in the success of a tour. Cyclists need to keep themselves fuelled with food and drink throughout the day so they can continue cycling.
3.     A Safe, Unforgettable Biking Experience
People who are looking for one of the most amazing experiences in Catalonia will love the customized tours we offer. These biking tours are specially tailored to the needs and interests of each individual guest. Choose from small group or private tours and you'll be amazed at what you will see when touring through some of the most beautiful and remote parts of Catalonia.
Our biking excursions are a safe, unforgettable, and fun way to get out on the road and see the real side of this beautiful region.
4.     Experts on Hand to Guide You Every Step of the Way
There are many different types of mountain biking. There is downhill riding, which involves descending steep mountainsides on a bike; cross-country riding, which involves traveling long distances; and trail riding, which involves challenging oneself on paths that are not very steep but can be difficult for beginners.
Our experts will be on hand to help you throughout your tour, not only when you are cycling, but also to help you make the most of your downtime, too, and ensure you get to experience the real Catalonia.
5.     Value for Money
For those who are looking for an experience that will create ever-lasting memories, you can't go wrong with our deals! We can customize our tours to suit you and your group, and deliver mountain bike tours at unbeatable prices. We love our region of Spain, and we want you to love it, too, without breaking the bank.
It's Time to Mountain Bike in Catalonia!
Saddle up and take in the spectacular views of Catalonia's hills, valleys, beaches, and vineyards. To find out more about the best cycling tours in Catalonia, and our exclusive customised mountain bike tours, contact us now. We will be happy to create the perfect tour for you.