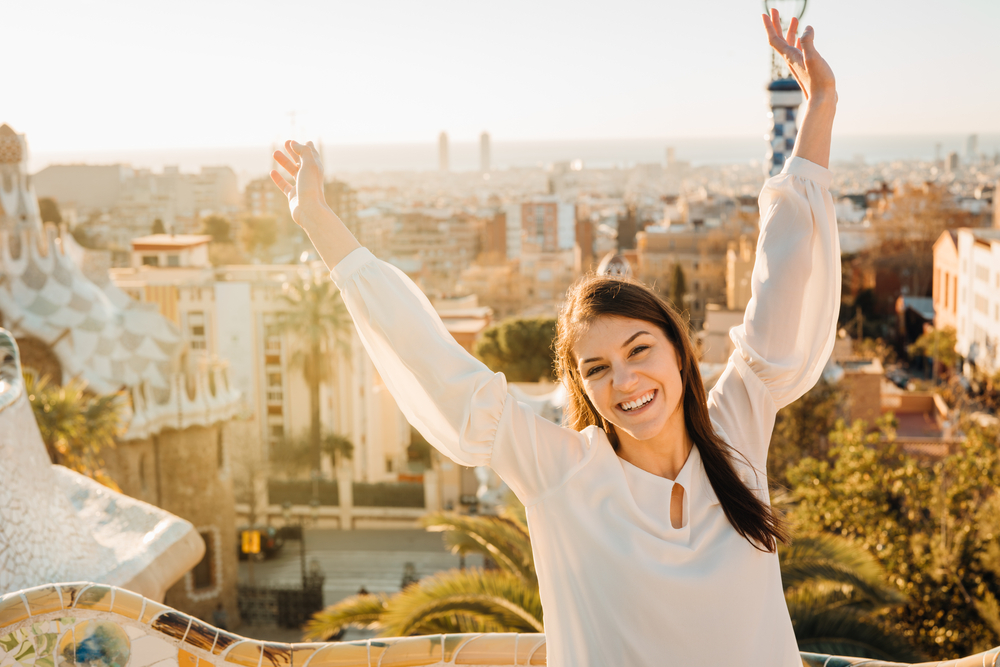 How Great Is Spain for Family Holidays?
It's not difficult to see why family holidays in Spain are so popular. Long, lazy days of sunshine on the beach, chilling out. Fabulous swimming and snorkelling, at warm temperatures all year round. Family-friendly dining and cuisine at every turn. Gentle evening strolls, taking in the scenery and the night air.
We love these kinds of holidays. Who doesn't? But don't you find that one day rolls into the next and, before you know it, your break is over?
How about combining those lazy beach days with some adventure and activity, something to punctuate the days?
The Spanish Love Affair
Britain's love affair with Spain goes back further than you might think.
The British were actively involved in the construction of Spain's railways in the 19th century. They were also heavily active in the mining industry in Asturias and Andalusia. Mass tourism only started to become a thing in the late 1950s, according to spain-holiday.com, and it has continued to grow.
In 2020, David Miró, Head of the Catalan Tourist Board, announced his determination to grow the relationship with the British holidaymaker further, highlighting the region's culture, gastronomy, and huge range of activities available.
Is there a better activity for family holidays in Spain than a beginner's bike tour? Let's see what Catalonia has to offer.
Cycling Routes for All Levels
The choice of routes in Catalonia is infinite. Smooth surfaces and gentle terrain mean that cycling can be enjoyed by even the smallest or unskilled member of your family. You may have already read our article, 'Find the Best Cycling in Spain in Spring', in which we tell you about the 120 Via Verdes (Greenways), but there are many more ideas to choose from depending on what you want to experience. Here are a few more ideas to consider.
Take in the Coast
Explore the stunning coastlines of Catalonia on your bike. From Barcelona, take the Moll de la Fusta bike lane. You'll find easy, flat riding that starts close to the marina near the Gothic Quarter. It stretches for 7km along a palm tree-lined coastal promenade – a different way to relax at the beach!
This is just one of the coastal pathways suitable for families and beginners that Catalonia has to offer. The Costa Dorada coastline stretches for around 216km, mixing coastal terrain with vineyards and olive groves. Perfect territory for beginners to bike on their holidays in Spain.
(Read our article 'Barcelona Bike Tours: 6 Things to Know Before Setting Out' for more information.)
See Some Wildlife
Catalonia is blessed with some gorgeous natural parks, and Terres de l'Ebre is a fabulous example. It is a Biosphere Reserve formed in the estuary of the River Ebro and extending beyond.
Completely flat, it is ideal for any level of rider and offers intense views of the mountains, plains, and marshes. Spot the patient cormorants, the elegant flamingos, and a plethora of other natural birdlife on your ride. Perfect for the nature-loving family.
Get Historical
It's impossible to come to Spain and not experience any history. The country is brimming with it. You can barely make a turn without seeing a roman archway, a medieval square, or a church steeped in culture (unless you spend all your time on the beach, of course!). But what about a visit to one of Catalonia's tremendous museums?
The Teatre-Museu Dalí in Figueres belonging to Salvador Dalí is one of the most exquisite places to visit on your bike. You might need to make use of the trains to get the family and their bikes to the town of Figueres – Dalís birthplace – but that's no great hardship.
We recommend that you visit the museum early, as it gets very busy. Then take the rest of the day to ride around the town and enjoy a lazy lunch. Don't forget to check out the Hotel De Plaza, honourably decorated in true Dalí style. You can even park your bike there whilst you visit the museum.
Planning Family Holidays in Spain
Making the most of your adventure in Catalonia takes planning. Here at Bicilona, we love planning beginner bike tours to help families get the best out of their trip.
Whether you want cute fishing villages, caves, views, or coves, we can show you where. We have years of experience and tons of insider knowledge to help keep things interesting for every member of the family – including teens.
Get in touch for a chat and start your family's love affair with Spain right now – and enjoy more than just the beach.
Contact Bicilona and let's plan your family's adventure together.