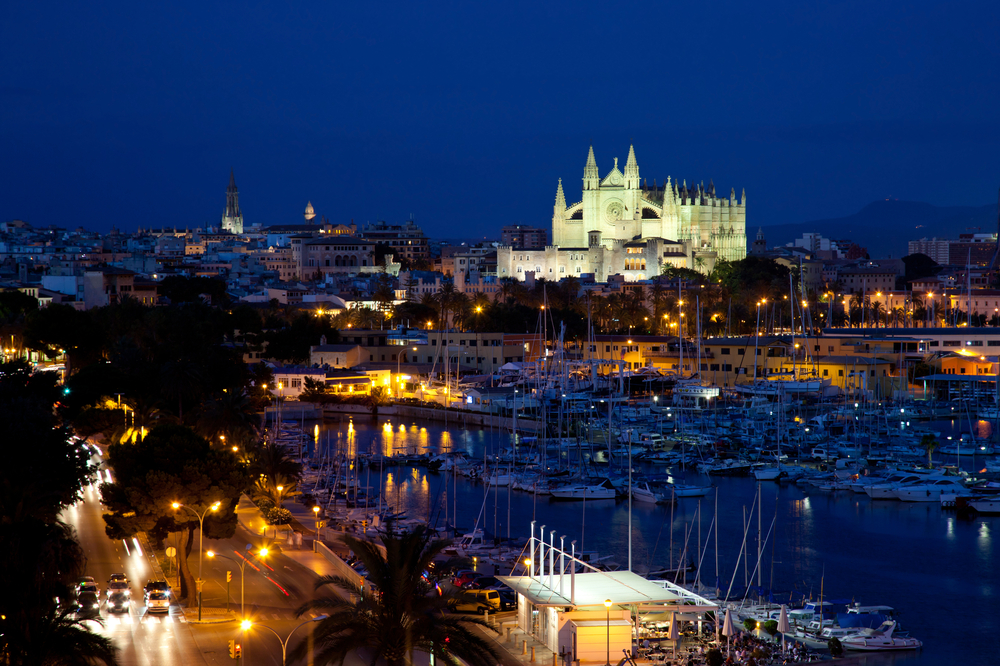 Which Spanish City Will Be Your Next Holiday Destination?
Spain has exciting coastal regions with clear waters and great beach activity options. It also boasts some breath-taking mountain ranges with spectacular panoramas. It's a country of great landscapes and fantastic cuisine. There is something in Spain for everyone no matter what your interests or preferences are: culture, nature, shopping, nightlife…
The question is, which is the best city in Spain for your holiday?
Top 7 Favourite Cities for Spain Vacations
There are dozens of cities and towns that we could include in a list of the best places to visit in Spain. Keeping the list to only 7 Spanish cities was difficult, but we've compiled a list that provides a diverse range of things to see and do, food and drink to taste, and different scenery to experience. You'll also find that each of these cities is easily accessible to international travellers.
Barcelona
Barcelona's attractions include its architecture, food and drink options, arts and culture scene, and its beaches that become more popular during the summer months. It's a very special city that has a lot of things to do, see and eat. You can also take in some historic sites such as Gaudi's Sagrada Familia, Park Guell or La Pedrera. If you fancy panoramic views, a trip to Tibadabo is a must.
Girona
Girona is located on the easternmost part of Catalonia's beautiful Costa Brava coastline, with stunning views of the Pyrenees. The city's architecture – which includes Gothic, Renaissance, Baroque – has given it an identity all its own. It is also home to Girona Cathedral and La Seu Vella, which are UNESCO World Heritage Sites.
It is the perfect destination for travellers who are looking for an escape from their busy everyday lives. The natural beauty of this city has captured the hearts of many famous artists and writers over the centuries, and the food and drink scene in Girona is one not to be missed. There are many Michelin-starred restaurants serving up delicious tapas and seafood dishes.
Granada
Granada is one of the most beautiful and historical cities in Spain and has a lot to offer visitors. The city has a rich history and many things to see and do. It's best known for its tapas, with free tasters given in almost every bar with every drink ordered. There are also plenty of things to see and do in Granada such as skiing at Sierra Nevada, visiting the Alhambra palace (one of the world's top 20 places to visit), hiking up Mount Selmuna, or enjoying some time at Parque de la Sierra Nevada.
Madrid
Madrid is the capital of Spain. It is a vibrant and modern city that offers travellers plenty of things to do and see, amazing food and drink, beautiful architecture, cultural diversity, beautiful people, and several popular tourist attractions. The Royal Palace in Madrid is one such attraction – allow for at least a few hours here.
Madrid is not just for tourists though. You may also experience fun markets (the Mercado San Miguel is a must) or restaurants. These are typically packed at lunch time with locals who are eager to enjoy some tapas or browse through local souvenirs.
Seville
Seville is one of the most popular city destinations in Spain. With its beautiful architecture, relaxed lifestyle, and delicious cuisine, it's easy to see why this city has been voted one of the top destinations in Spain.
If you are planning a trip to Seville, here are some things you may want to visit: The Alcázar Palace, The Cathedral of Seville, Plaza de España, and La Giralda Tower.
Valencia
Valencia is a city in Spain with a long history. It is known for its unique culture and architecture, the wide variety of restaurants and food options, and its stunning natural environment. Valencia boasts a relaxed lifestyle that is perfect for people who are looking to unwind. It offers plenty of things to do and see with easy access to beaches, delta parks, orchards, vineyards, and more. If you visit Valencia, make sure you visit the futuristic City of Science, and take a walk down the dry riverbed.
Zaragoza
Zaragoza, Spain-s fourth-largest city, is in the north of Spain, close to the Pyrenees. The best time to visit Zaragoza is in spring or autumn when it has its sunniest days and when it's less crowded than at other times of the year.
Zaragoza is a vibrant and exciting city with an active cultural scene. The city has many things to do and see for visitors. The almighty cathedral stands tall in the centre of the city. Other attractions include the basilica El Pilar de Zaragoza, historical landmarks such as La Lonja de Armas (a 16th-century building), and the Plaza de la Constitución (the town square).
Which Spanish City Is Right for You?
Now, we might be a little biased, but of all the cities we've name here, we believe that Barcelona is the ideal city to visit. It has something for everyone. A perfect place to visit with friends or family.
You will find an amazing number of things to do and see, food and drink, beaches, mountains, wineries, shopping, and city life. It has an ideal climate for sunbathing and relaxing in its many parks. It has thousands of monuments, from Gaudi's surreal architecture to Picasso's remarkable paintings on display in the Prado Museum. For couples, the city has a vibrant nightlife, too – the perfect place for a romantic dinner or drinks at a rooftop bar after a long day of sightseeing.
But perhaps what we love the most about Barcelona is the people. You'll find them warm and inviting. You'll fall in love with Barcelona, and go home having made many friends.
And the best way to fall in love with Barcelona and its people? A cycling holiday arranged by Bicilona. To find out more, contact us now.