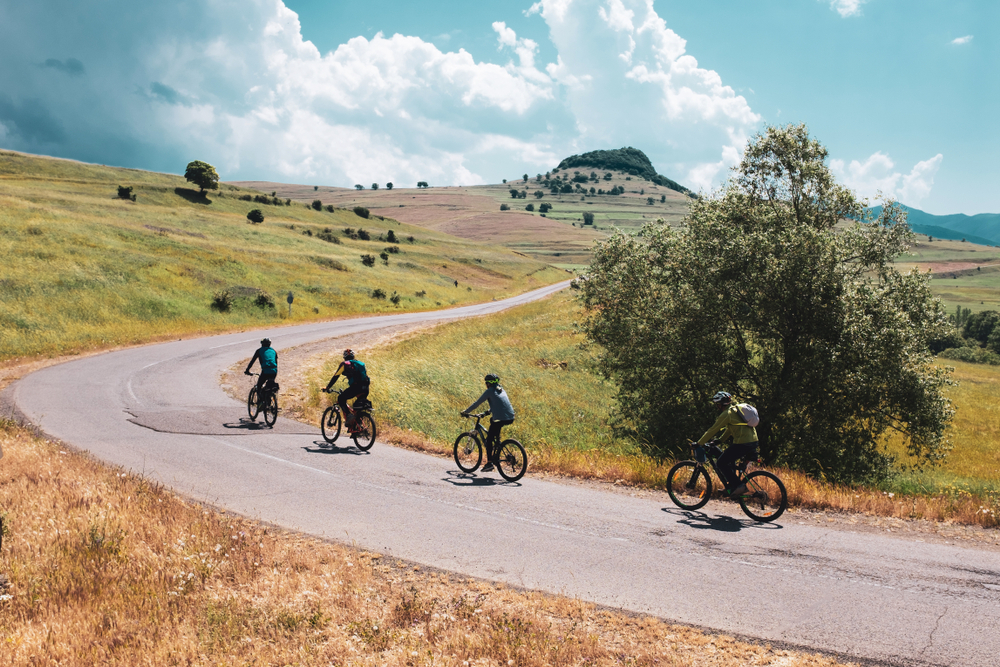 Routes Ideas to Make the Most of the Perfect Cycling Destination
There is something magical about a cycling holiday in Catalonia. With soaring mountains, lush countryside and vast expanses of rugged coastline, Catalonia's diverse landscape makes it ideal for a cycling adventure.
However, due to its sheer size, it's virtually impossible to experience the whole region in one visit. So the first step is to decide exactly where you want to focus your routes. To do this you will need to take into account your abilities and those of your companions.
There is also the question of terrain preferences – mountain climbs, flat roads, coastal routes ─ and of course there is the all-important 'extra curricular' activities to consider.
And what appeals most to you: the bustle of busy towns and cities, or for the rural tranquillity of hillside villages?
Once you have the answers to these questions (and more) you can begin to plan your holiday. Here we have selected some of the best-loved routes, to help you create your perfect Catalonia cycling holiday.
Transcatalunya
If you want a long-distance cycle trip in Catalonia, there are few better routes than the Transcatalunya. Taking in 1,220km in a loop across the region the Transcatalunya will take you through the best of the region that you can see from the saddle.
The trail is currently broken up in to three sections: the Catalonia Central-Pyrenees (450km), Mediterranean (420km), and Western (350km). As the names suggest, these take in the mountainous, coastal, and little-visited western parts of Catalonia, giving riders a spectrum of different scenery to enjoy.
These sections are further broken down into seven or eight stages that experienced riders will be able to attempt in about eight days. Some of the days can be as little as two hours, but others reach up to seven-and-a-half calf-burning hours of riding, so this isn't suitable for novices.
If you're only in Catalonia for a short time, you could always pick and choose a small one-day section of the Transcatalunya to experience part of the route.
The Greenways – Girona
Locally known as Vies Verdes, the Greenways in and around Girona in northern Catalonia are a network of disused railway lines that have been converted into walking and cycling trails.
There are over 100 of these all over Spain, extending around 7,600km, and Catalonia's comprise 125km over four routes from the foothills of the Pyrenees around Ripoll to the ocean at Sant Feliu de Guíxols. These trails are considered among the region's most accessible for riders of all abilities and ages, as the gradient doesn't exceed much more than 3%.
For mountains, follow the 15km Iron and Coal Route, named after the traditional industry around Baix Ripollès county and Ogassa. The highest point of these Greenways at 975m.
Alternatively, cruise from Olot to Girona over 57km, through twelve towns and the scenic La Garrotxa Volcanic Area; or from Girona to Sant Feliu de Guíxols ─ 40km of smoothly sloping track through quaint medieval towns and towards the coast.
Ruta del Cister – Tarragona
In the Prades Mountains, around 50km north of Tarragona, the Ruta del Cister connects three Cistercian monasteries: Santes Creus, Santa María de Poblet, and Vallbona de les Monges. Built across the 12th, 13th and 14th centuries, these monasteries show a fascinating part of Catalonia's history, and cycling the 108km that links the three is a unique way to explore them.
The trail starts at Santa Creus and continues towards Santa María de Poblet, finishing at Vallbona de les Monges. You pass through little towns along the way, so you can split the journey up over a few days and take it at your own pace, while experiencing typical Catalonian hospitality on the way.
Getting Creative
Catalonia (including the Pyrenees) also has 6,400 kilometers of sign-posted bike routes. Routes start from one of the information centers (Centro VTT) where tourist and route information is available. The routes can be found throughout Catalonia: inland, on the Costa Brava, and in the coastal areas of Barcelona and the Costa Dorado (the coast south of Barcelona).
Whatever type of cycling you desire is waiting for you in Catalonia – you just need to get a little creative when designing your route.
Perfect Cycle Tours in Catalonia? Create Your Own!
We know it's difficult to plan a cycle tour without local knowledge and boots on the ground. This is where we come in.
We've helped thousands of cyclists of all abilities create their perfect cycling holiday in this amazing cycling destination. To benefit from our expertise and experience of cycling holidays in Catalonia, all you need to do is tell us about your ideas, and we'll get working to help you have the most exhilarating, exciting, and enjoyable cycle tour you can imagine.