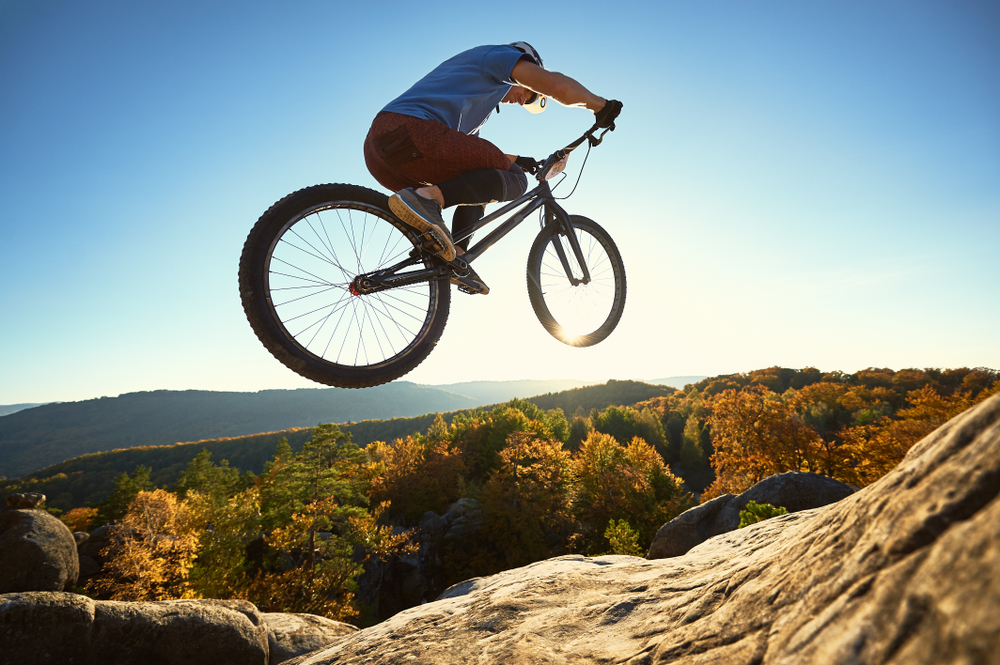 [vc_row][vc_column][vc_column_text]
Flying bike something you recently looked up whilst holiday planning? Need some help deciphering your airline's policies on bicycle transport? Cannot find the prices on their website? Are you unsure how the bike needs to be packed?
Worry no more, we've got you covered. We've got rates, rules and regulations for travelling with your bicycle. Here, we analyse the largest European airlines. That's Ryanair, EasyJet, Lufthansa, British Airways and Air France – for flights within Europe.
Ryanair charge a flat fee of 60 euros/ 60 pounds if you book online or 70 euros/ 70 pounds if you reserve at the airport. That is one-way and per one flying bike. The weight limit is 30kg (66lbs). Ryanair do not transport electric bikes. You have to put your bike in a bike box/bag. Ryanair do not go into more details with regards to packing. If you want your bike to be safe for travel, head to Part One.
Easyjet are a little cheaper at 40 pounds for online bookings or 50 pounds for airport reservations. That is also a flat fee, one-way and per one bike. The weight limits is 32kg (70lbs). There are more requirements for packing. If you followed our earlier tips you'll be just fine. Your flying bike must be packaged in a bike box/bag and the handlebars must be flush with the frame. Also, place the pedals against the frame or remove them entirely if you can. You may not put non-bike items such as clothes in the box/bag. Easyjet do not transport motorised bicycles either.
Lufthansa will transport your bike for free, but there are three conditions. Firstly, it may not weigh more than 32kg (70lbs), otherwise cargo rates might apply. Secondly, your bike may not exceed the set maximum luggage item size of 158cm (62in). That is width + height + depth. The third condition is that taking your bike – one item of baggage – does not exceed your baggage allowance. The class you booked determines this. If you go over any of these limits, you will be asked to pay a flat fee of 50 euros. Lufthansa curiously ask passengers to not pack their bicycles for the flight. They also ask to register them online up to 24 hours before departure via the Lufthansa Service Centre.
British Airways will also take your bike free of charge if you meet certain conditions. BA transport bicycles of up to 190cm (75in) in length as part of your checked-in luggage allowance. Again, like in case of Lufthansa the class you booked determines this. As far as packing goes, you must place your bicycle in a protective box/bag. Also, remove or rotate your pedals inwards (if possible) and turn the handlebars flush with the frame. The website states that your tyres need to be deflated to reduce risk of damage. You are free to confirm this at the check-in desk though. Cycling UK assure that British Airways staff know of no damage risks and that they have reviewed this rule recently.
Air France ask you to request approval to transport your bike at least 48hours before departure from their Customer Service Department. Head straight to their website. Once you've got the go-ahead, pack your flying bike according to these rules. Remove the pedals, take off the front wheel and attach it to the frame and turn the handlebars parallel to the frame. Place your thus prepared bike in a protective bicycle box/bag. If the overall weight is less than 23kg (50lb) you pay a flat fee of 55euros per bicycle. If the flying bike weighs up to 32kg a flat fee of 70 euros will apply in accordance with the Air France overweight baggage guide.

So there you have it. We recommend you allow plenty of time at the aiport to pack the bike. Place it safely on the conveyer belt at the check-in desk. Have a pleasant flight!
Get in touch with us upon arrival if you want to see something specific on your bike ride in Catalonia. 
[vc_column_text].[/vc_column_text][vc_empty_space height="17″][/vc_column][/vc_row