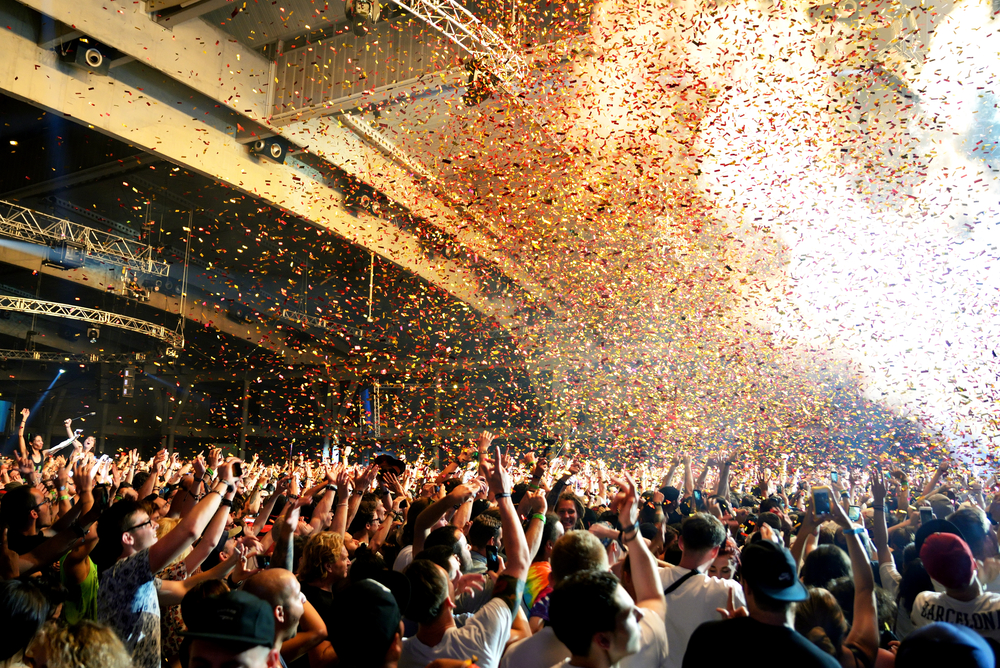 A Feast of Fiestas to Experience in Catalonia
Spring is the season of festivals in Barcelona and Girona. The weather is warming up, but not yet with the intensity of the summer sun. The region of Catalonia is preparing for the busy tourist season ahead, but the streets aren't yet crowded.
For many locals, spring is the perfect time of year. Not least because this is when Catalonia springs into life (pun intended) and welcomes in the season of festivals and festivities.
With a cycling holiday in Catalonia, you can enjoy all the region has to offer. This includes some of Spain's most exciting fiestas to suit every taste and interest. Here's our choice of some of the best.
1.    Sant Jordi
Sant Jordi (you may know him as Saint George) is the patron saint of Catalonia, and April 23rd is a day of cultural celebration in Sant Jordi's honour. In Barcelona and Girona, the streets will be lined with flowers and books. Why? Tradition has it that men should give a rose to their loved ones, while women should present a book to theirs.
2.    Primavera Festival
Usually held a week before the Festival of Sant Jordi, Girona celebrates with its Spring (Primavera) Festival. The symbol of Girona (the Tralà) is hung in the city's busiest street. Music, food, and wine flows throughout.
3.    The Flower Festival – Temps de Flors
Still in Girona, in May the city is filled with flowers once more, for Girona's Temps de Flors, which is famous throughout the region. The city leaps into colour, and you'll find plenty of things to do, whatever your age.
4.    Girona Gastronomy Week
If you're a food lover, then visit Girona in March, when you'll find traditional, local dishes on the menu at exceptional prices. Without a doubt, this is the best way to taste the local cuisine and Catalonian specialities – and with Girona famous for its agricultural produce, as well some of Spain's best wines, you are guaranteed to experience an explosion of sensational tastes and incredible tapas.
5.    La Nit dels Museos and the Dia International dels Museos
For one night and the following day in Spain, thousands of establishments give free entry. In Barcelona, this free entry isn't limited to museums, but extended to concerts, guided tours, shows, and family activities. A terrific way to learn more about the region, its culture, heroes, and prominent figures from history, as well as experience some incredible music and dance.
6.    Festival Ciutat Flamenco
Sticking with the theme of music and dance, if you are in Barcelona in May, you won't fail to be captivated by the Festival Ciutat Flamenco – the city's homage to the art of Flamenco dancing. This is Spanish culture at its finest, and there are activities, shows, and events around Barcelona to give you an appreciation of this incredible dance form.
7.    Primavera Sound
Music beats within all Spaniards and Catalans, and the Primavera Sound brings some of the world's best bands and DJs together. This huge music festival spills into the streets of Barcelona, with bars and restaurants joining in by holding their own music events over the three days of the Primavera Sound. Artists who have played here include The White Stripes, Pet Shop Boys, PJ Harvey, Björk, and Franz Ferdinand. A big tip is to book your tickets early, as the price rises the closer you get to the festival.
8.    Festivals for Lovers of Literature and Film
Toward the end of April and through mid-May, Barcelona becomes the beating heart of literature and film in Spain. Festivals include:
Festival Internacional de Cinema d'Autor – an Independent Film Festival showcasing some of the best in contemporary cinema.
Barcelona Poesia & Festival Internacional de Poesia – this must be one of the world's oldest poetry festivals, and has been held since 1393. Since the mid-1800s, it has been held as a celebration of the Catalan language.
9.    Feria de Abril de Catalunya
For something a little different, fun, and frivolous, come to Barcelona for the last week in April, and experience the Feria de Abril de Catalunya, Barcelona's answer to the famous Seville Feria de Abril. Shows, food, drink, market stalls, and funfairs… perfect entertainment for all.
10. And the Big One – Semana Santa
Spain is a deeply religious country, and Easter week (Semana Santa) is an 8-day celebration like no other. The Catalans sure know how to put on a parade, and there are plenty of processions to watch float past, including the Virgen de la Macarena, which begins on Good Friday at the Església de Sant Agustí in El Raval, winding through surrounding streets as it makes its way to the Barcelona Cathedral.
Semana Santa is a week when Barcelona celebrates like no other – and every street is filled with something new and exciting to marvel at. Market stalls, street food, and just the most amazing ambience.
Start planning your cycling holiday to Catalonia today. Send us a message, and we'll be happy to share the updated dates for all the festivals and events we've shared here – and many more, too.